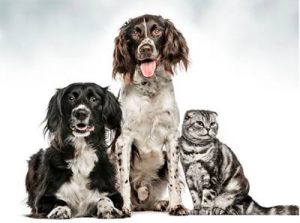 Tallahassee, Fla.-based Baycom Diagnostics has developed A1Care, a cost-effective kit for monitoring and testing for both feline and canine diabetes.
Much like with humans, cases of diabetes in dogs and cats have increased steadily over recent years. According to research released by Vancouver, Wash.-based Banfield Pet Hospital, instances of dog diabetes have increased from 13.1 cases per 10,000 in 2006 to 23.6 cases per 10,000 in 2015—a 79.7 percent jump in less than 10 years.
While previous tests for detecting the disease in dogs and cats have been largely expensive and time consuming, A1Care is neither, the company stated. The test allows veterinarians to mail a patient's dried blood sample to Baycom's labs; the sample is analyzed and results are returned to the clinic within two weeks—all with a fee of $49 per test.
"For the vets, it is super easy to use," said Gus Ray, Baycom's CEO. "Blood, information, mail, and you're done. All of the magic happens once we get the sample."
Ray developed A1Care after he was hired to conduct at-home glycated hemoglobin (A1C) testing for diabetic persons. Initially, he thought the same test could be effective when testing for the disease in dogs and cats, but learned the hemoglobin in animal blood would not yield an accurate glucose reading. Ray continued to develop the product over a four-year period before releasing it in 2016.
A contender for New Product of the Year by the North American Veterinary Community, more than 8,000 A1Care test kits were sold nationwide last year.