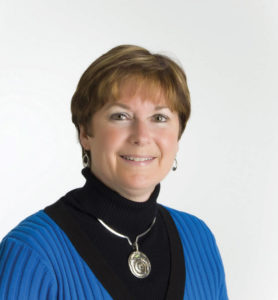 The former president of the American Veterinary Medical Association (AVMA) and the World Veterinary Association (WVA), René Carlson, DVM, has died.
She was 64. A resident of Chetek, Wis., Dr. Carlson graduated from the University of Minnesota College of Veterinary Medicine in 1978 and practiced as a small-animal veterinarian for many years.
She was involved in many leadership roles within the AVMA, including as a member of the House of Delegates (HOD), the council on education, as vice president, as director of international affairs, and as chair of the association's committee on international veterinary affairs. From 2011 to 2012, she served as AVMA president. In 2014, Carlson was elected president of the WVA.
"René was an exceptional leader and voice for our profession," said AVMA president, John de Jong, DVM. "She had been incredibly strong these past few years as she battled her illness and fought with the optimism and dignity we will always remember her for. Personally, I will always remember her positive energy, her humility, and her love of her husband, the AVMA, and the profession."
At the 2018 AVMA convention in Denver, the AVMA presented her with the Global Veterinary Service Award for promoting veterinary medicine worldwide. She was also awarded a lifetime honorary membership in the WVA.
Carlson is survived by her husband, Mark Carlson, DVM.