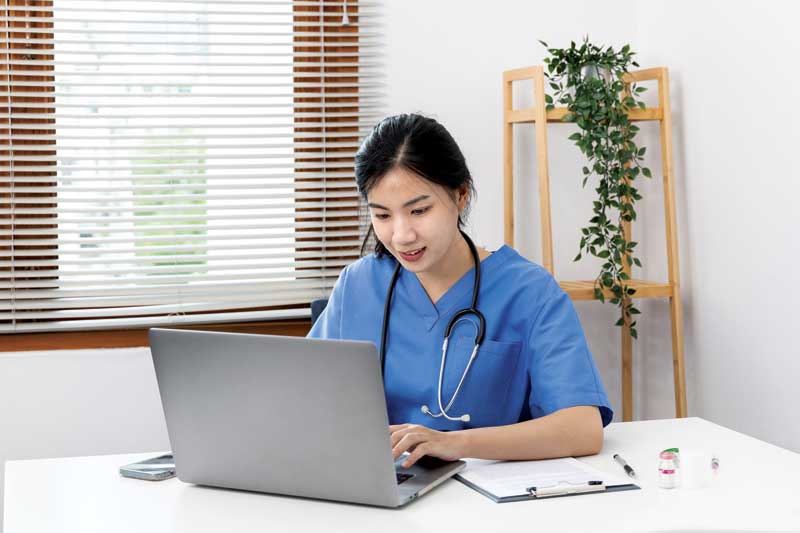 When you hear the words, "resilient manager," what comes to mind? I believe it is essentially being able to bounce back from difficult situations quickly, create a solution, move forward, and adapt. Think of how many times you have had issues arise in your workflow; how did you handle them? Did you jump right in and correct the problem or just avoid it altogether?
When it comes to being a resilient manager, a few things come into play. You need to have excellent communication skills, the ability to adapt with a positive mindset, be open to coaching and feedback while being empathetic to others, and be willing to take risks to create outstanding changes.
Even if it seems difficult, always view each difficult situation as interesting and potentially rewarding. Maintaining a sense of purpose and taking an active role in the face of change will help you get on the right path to be a resilient manager. Below are four ways to help you excel in this area.
1) Be an excellent communicator
My first recommendation is to have excellent communication skills. In the veterinary industry, I think we can all agree clear and precise communication is a must. Communicate with your staff in an authoritative way, but also in a way your team will respond well to. If your communication is vague and minimal, your team may not be fully supportive of any new changes. Having your team leaders on board to help drive the momentum in the face of change is imperative.
Your intentions and reasoning behind any decision should be clear, powerful, and effective. Leading to resilience requires you to debrief your staff daily, share what went well or what did not, celebrate team wins and discuss struggles, and how to improve moving forward.
Some managers are not as open with their teams, but I feel it is absolutely necessary. I would rather over-communicate with my team than not communicate at all. Open communication helps give you an opportunity to check in with your team and boost morale by involving them in the decision process.
Another part of this is being able to recognize when a team member is struggling. Whether they are consistently late all of a sudden or are exhibiting a poor attitude, recognize and adjust managing them in the moment.
2) Adapt with a positive mindset
Being able to adapt to new situations positively is so important in being a resilient manager. Do not ignore reality or just put on an "everything is fine face." Lean into the negative situation and make the necessary changes immediately. Turn your focus to the solutions you can do instead of the ones you cannot. One of the most important parts is to remain flexible and stay calm. No two days will be the same and new challenges are inevitable; a flexible mindset can offer quick solutions under extreme pressure.
Think of your setbacks as lessons learned, and create a plan to improve and move forward. A resilient manager should also allow some space for vulnerability. After all, you are a human being and with the right balance, you can get more team buy-in to get more accomplished. Your team will feel any frustrations you may have, so by remaining positive and vulnerable your team engagement will improve; your staff will feel empowered and ready to assist with any changes coming from a setback.
3) Be open while being empathetic
We always try to teach our staff that feedback is essential for growth in this industry, but how often do you yourself seek feedback? Leading requires you to be open to feedback and coaching from other team members, as well as providing feedback to your team.
A resilient manager should always be willing to work on their personal growth to become a better leader, which, in turn, adds more value to your organization. Not only should you give feedback, receiving it will help build relationships with your team, and improve personal and business growth. When giving feedback to other team members, make sure to be empathetic to their concerns. It helps your team feel understood, more willing to participate, and contribute any solutions they may have.
Feedback is necessary in our industry because it helps create a higher level of engagement and empowers team members to feel confident in offering solutions. Just remember to be honest with them and find out how you can be of support to them in times of need.
4) Take risks and play an active role in change
The most important part in my opinion in leading to resilience is to be willing to take champion risks by taking an active role in the face of change. Resilient managers must be able to acknowledge when something is not working and be able to provide a solution or to seek the opinions of the team to provide a new solution. Work with your teams, find out their frustrations, pivot them in the right direction, and make the change. Sometimes the solution can be risky, but if you and your team think it will help improve productivity or profitability, sometimes it is worth trying!
Being a resilient manager does not just happen overnight, and you must be able to lead yourself in order to lead your team. By leading yourself, you must display the values of a resilient leader.
These include boosting communication, celebrating small wins frequently, reframing challenges as learning opportunities, and not ignoring reality by taking action.
If you are not sure where to start, hopefully these tips will help guide you in the right direction. If you practice excellent and open communication, adapt to situations positively, are open to receiving or giving feedback while remaining empathetic, and take risks to improve your practice, you will be well on your way to becoming a resilient manager!
Rachel Singletary is a practice manager in Lakeland, Fla., working with Family Vet Group, who has started from the bottom and moved her way up. She has managed many different areas of animal hospitals and her top passion is inventory, staff development, and budgeting. Client satisfaction, growth and inventory are major factors in her daily life because she strives to provide a positive experience for both her clients and staff.