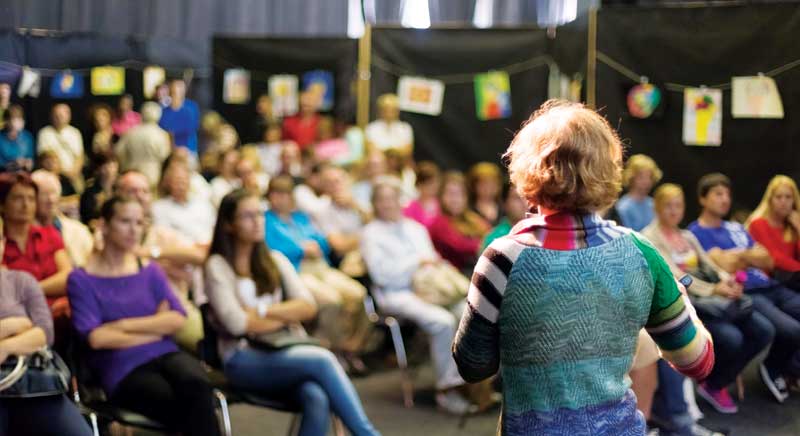 It seems like the world of veterinary medicine has evolved into one acquisition after the next. Although I do not think the intention is to make anyone's life harder during the acquisition process, it can still be very overwhelming and not a positive experience. I am going to share some pointers on how to make it through an acquisition process with a positive attitude and a positive outcome.
As a practice manager, when you hear your beloved practice has been sold, it is natural to not have a warm and fuzzy feeling or jump for joy. A lot of unknowns immediately pop into your head: "I may not be able to stay in my position," "I may not even have a job." There are many more thoughts where those came from, and they are seldom positive.
Do not panic! To lay some of those fears to rest right off the bat, it is not a smart move for a company to acquire a practice and terminate the manager, especially if you have managed your practice for several years. In most acquisitions, it is essential to keep everything as stable as possible for the team, the clients, and the patients. We all know a good manager is the glue holding a practice together. Having said all this, you still need to position yourself to make a great impression and be ready to embrace the changes.
With practices selling at a very rapid pace, it is best to stay ahead of the curve—in your career that is. If you are reading this and you have not attended continuing education in any form or fashion in the last year, get something on the books as soon as you finish reading!
In my acquisitions journey, I have met several managers who are complacent due to working with the same practice and owner for decades. It is not year 2000 anymore! Things have changed and evolved, including how to manage a veterinary practice. I can almost guarantee whoever is purchasing your practice is up on the latest and greatest in the industry, and you should be, too. Lucky for us managers, there are several certifications you can work toward to increase your value and keep you in the loop.
Prep for success
During an acquisition process, there are a handful of items that typically must be addressed in a timely manner before or shortly after the transition. Unfortunately, some of the items may have been managed by the practice owner or a third party. You may have had zero to minimal visibility. Start trying to accomplish the following, or at least gather data so you are prepared to act once the transition is complete:
Pricing
Determine when the last time your practice raised prices.
Ensure current inventory prices have been updated in your software.
Price shops the local practices in your community for common products and services, such as vaccines, exams, and flea/tick/heartworm prevention.
Check your reference lab prices and determine what your current markups are.
Bonus points if you can pull a service sales report and organize an ABC analysis detailing your top services.
Inventory
Identify when inventory counts were last performed.
Utilize your practice management software to track all inventory including ordering, receiving, and counting.
Check that each item has an appropriate mark-up, dispensing fee, and minimum fee.
Reduce redundancy and move products out that are similar.
Attempt to return products or, at a minimum, identify those that have not been turned over or sold within 30 to 45 days (unless it is an emergency drug).
Create or clean up reorder points and quantities.
Bonus points for pulling an inventory sales report and organizing an ABC analysis to determine your top products.
Accounts receivable
Try to obtain a current total for your accounts receivable.
Determine if they are valid. Even in the most organized practices, a client can be checked out; the memo was not received, and a duplicate invoice was created. These need to be cleaned up.
Work with your practice owner to ensure you are collecting payment at time of service, and the entire team knows what payment options are available.
Create or maintain a process in which statements are sent every month for outstanding balances.
Do not wait for your practice owner to tell you of an impending sale, start working on the above list now! Working through each one of those items will make your practice healthier and healthier, which will benefit you in more ways than one.
As scared as you might feel when you hear the dreaded, "I've sold the practice," the team is just as scared and will look to you for guidance, comfort, and strength. Even with your mind churning with doubt and fear, hold back the urge to side with or share this with your team.
I always say you should take your issues to the person who can fix them; in this case it will not be your team. Instead, talk with your practice owner or the new owners. Projecting your feelings can be very destabilizing to the team. This process tends to cause instability in the first place so no need to add to it. On the flipside, make sure you get the answers you are looking for and need to feel stable yourself!
We live in a world full of acquisitions at the moment. It does not mean you have to leave the industry or give up your job after several decades. It is heartbreaking to watch great leaders leave veterinary medicine.
Work on catching up with the times and keep a close pulse on the industry. If going through an acquisition is not the right fit for your career, then be brave enough to stand up for yourself and step out of the situation. There are a ton of opportunities within this industry. When one door closes, another one opens. I'm always happy to connect and talk you through the acquisition process and share some pointers or ideas. We should all support each other. While not always glamorous, it's a wonderful industry to be in.
Emily Shiver, CVPM, CCFP, CVBL, is a certified veterinary practice manager serving as the Florida regional director of operations for Family Vet Group. Her passion is creating and maintaining positive, successful workplace cultures, as well as helping practices increase revenue and the client experience. Shiver enjoys every aspect of inventory and strives to help practices meet and exceed their inventory goals. She and her husband reside in Lakeland, Fla., with their two Patterdale terriers and a few other furry family members.