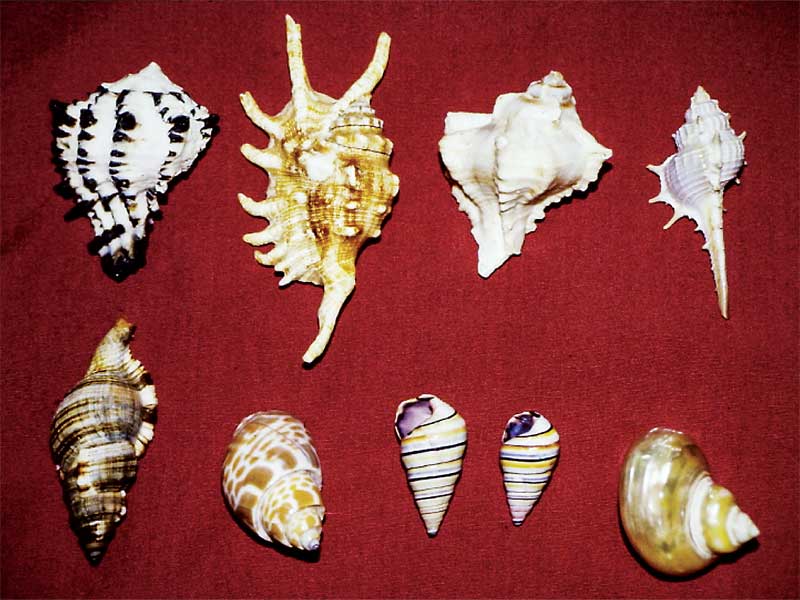 Invertebrates are known for their numerous hairy legs, multiple eyes, clawed hands, armor-plated skin, and pointed stingers. In spite of this formidable, somewhat ominous appearance, many people are attracted to their esoteric beauty, intriguing lifestyle and unique biology.
Among the most common invertebrates, belonging the phylum Arthropoda, that are available in the pet trade include large spiders such as the tarantulas and wolf spiders, scorpions, and land hermit crabs. All are relatively inexpensive and readily available.
As with anything exotic, information on their captive husbandry and medical problems is limited. There is an excellent book, Invertebrate Medicine (3rd ed.) by Gregory Lewbart (Wiley-Blackwell, 2011), which is a must for any professional wanting to work with these fascinating creatures.
This article is not intended to be an all-inclusive guide to the care and maintenance of common invertebrates in the pet industry, but rather a primer to get interested veterinarians started on a new pet group. It will focus on the most common invertebrates available in the legal pet trade. 
Hermit crabs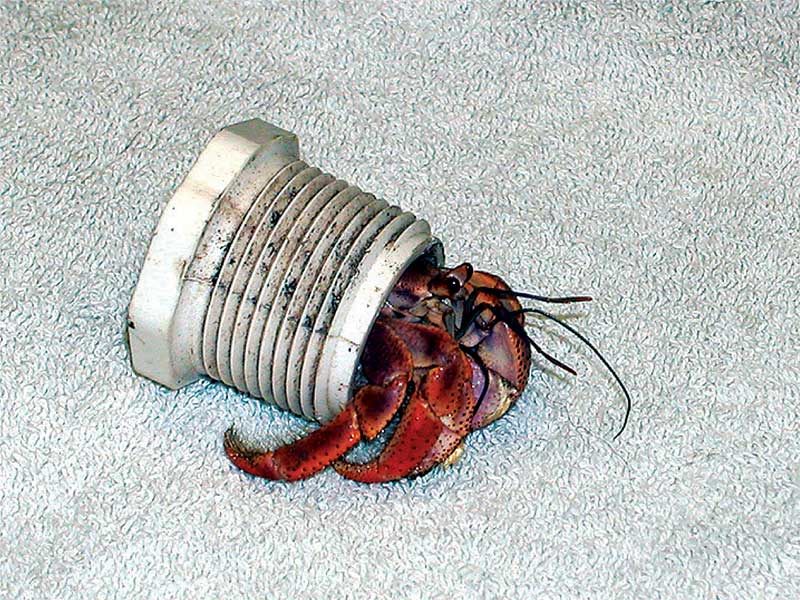 Pet hermit crabs have been around for decades. The land hermit crab (Coenobita clypeatus), commonly found in the pet trade, is usually collected from Florida and Puerto Rico.
Husbandry
Land hermit crabs have the potential of living approximately 15 years or longer if nutrition and husbandry are proper. A glass or 10-gal plastic terraria are commonly used to house these animals.
These crabs, which are naturally accustomed to saltwater, do well in either brackish or fresh dechlorinated water in captivity. The cage should be set up with a gravel substrate that is inclined from side to side so that the low end of the gravel will be submerged when a small amount of water is added to the enclosure. A few rough rocks and sturdy branches should be added to the cage for enrichment.
Temperatures should approximate 75 to 85 F with a high humidity (75 percent). Being kept too hot or too dry will desiccate the crabs. Moisture is needed for the crabs to molt. All hermit crabs live in discarded snail shells. As the crab ages, it inevitably outgrows its current shell and must find a new "house." Since the crabs will not give the owner any hint as to when they are going to shed, it is important a variety of different size shells be available for the crabs at all times.
Hermit crabs are omnivorous by nature; in captivity they do well on commercially available hermit crab diets, or other substitutes, such as dry kibbled dog food, poultry mash, fruits, and vegetables. Care should be taken not to overfeed these animals so spoiled food is not left around in the cage.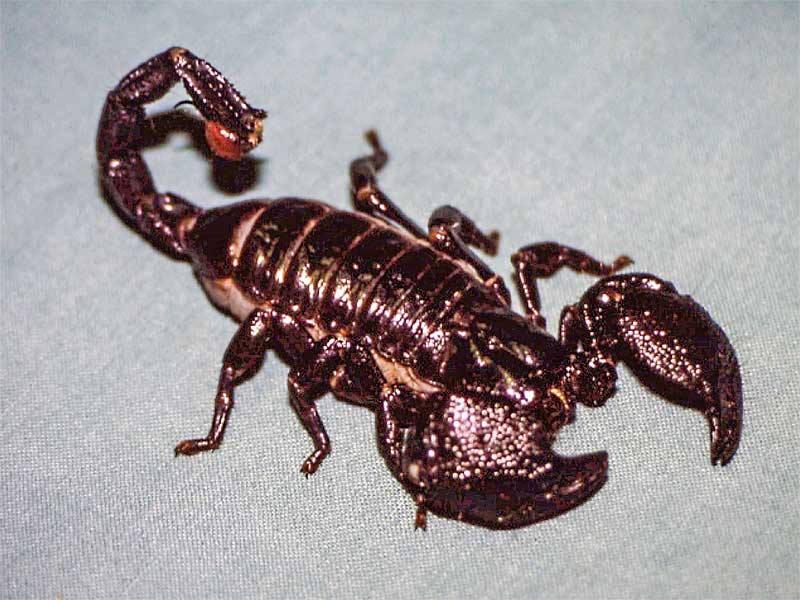 Although hermit crabs are gentle animals by nature, they do have one large claw that can yield a nasty pinch. Immersing the animal under water for a brief moment will usually stimulate them to release their grip.
Reproduction
Hermit crabs take on a primarily terrestrial existence as adults. They only return to the water for breeding. Due to the complex nature of their reproductive cycle, captive breeding is not common.
Medical problems
Hermit crabs are hardy animals. Trauma (such as a child dropping a crab), dehydration, and improper husbandry are the most common problems encountered. Hermit crabs can also get mite infestations. These mites can be problematic and need to be treated by thorough cleansing of the tank and physically removing the mites from the host crab with a delicate brush.  This is easier said than done!
Scorpions
The scorpion is one of the oldest living animals on earth, being morphologically unchanged for the last 200 million years. Most of the wild species found in the continental United States are nonvenomous and would make acceptable pets. The exception is the highly venomous Arizona bark scorpion (Centruroides sculpturatus). Two common species found in the pet trade are the African emperor (Pandinus imperator) and the desert hairy scorpion (Hadrurus arizonensis).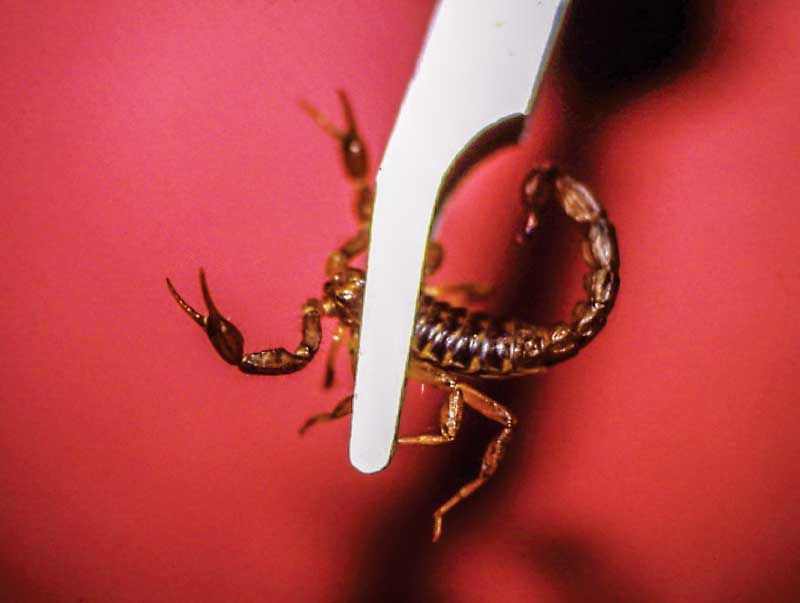 The emperors are the most common "starter scorpion" for beginners and also the most sinister appearing, although they rarely, if ever, rely upon their stingers for defense or aggression. Rather, they use their large pedipalps, or claws, for the capture and dismemberment of their prey.
Members of the genus Hadrurus range in size from 3 to 11 cm in length, and vary in color from light green to what has been described as an "earthy brown."
Hairy scorpions make hardier pets than emperors. They are better adapted to withstand longer periods of water and food deprivation. These species, unlike the emperors, do use their stingers for aggression, predation, and defense. The hairy scorpion's sting is about as venomous and irritating as that from a bee.
Husbandry
Assuring proper humidity and providing appropriate hiding places are essential to maintaining healthy animals. Scorpions evolved in tropical climates and have never escaped a biological dependence upon moist conditions. Since they are nocturnal animals, direct contact with sunlight should be avoided. Most scorpions do well at temperatures ranging from 65 to 90 F. Environmental temperatures greater than 95 F will induce heat stress. Humidity should be in the 70 to 75 percent range.
Scorpions fare well on a diet of soft-bodied grubs, such as wax worms, moths, crickets, small spiders, and mouse pups (pinkies). Most captive animals will need to be offered fresh food on a weekly basis, however, the larger, more active animals will need twice-weekly feeding.
Caution should be taken when handling the hairy scorpions since their sting can be painful. The use of lightweight forceps is recommended for manipulating these animals. It is usually possible to herd the scorpions into a suitable carrier for transporting them short distances. The emperors can be hand-held, and although they do not sting, they may pinch with their claws.
Reproduction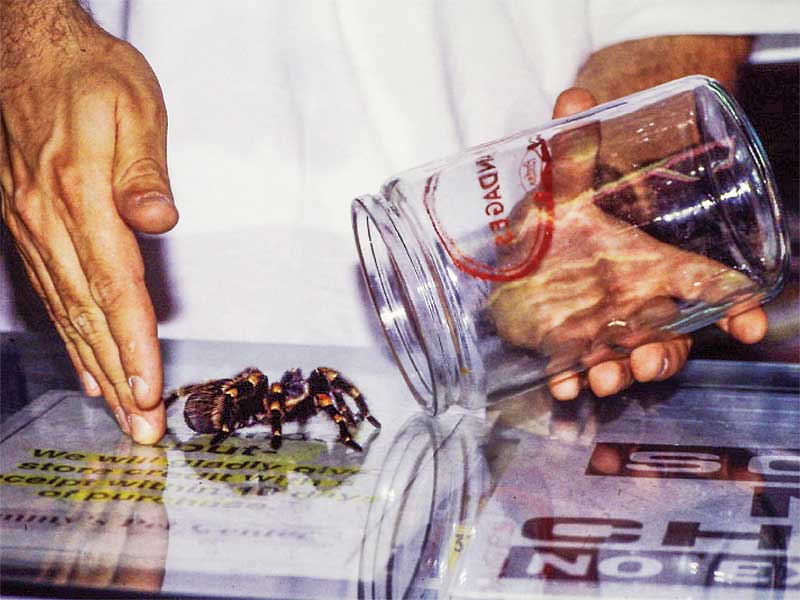 Gender determination in scorpions is difficult and poorly documented. Unlike many invertebrates, scorpions bear live young. For the first several days after the baby scorpions are born, they are carried around on their mother's back.
During this time, the baby scorpions live in harmony, but after leaving the safety of the mother's back, they become aggressive and may cannibalize each other. Babies should be separated and fed wingless fruit flies, grubs, or any other appropriate small insects.
Medical problems
Properly maintained scorpions are hardy creatures and do not have many overt disease problems. The majority of pathology encountered, instead, centers around improper husbandry practices and trauma. Cyanoacrylate glue works well to seal cracks or holes left behind after losing a limb.
Scorpions can be expected to live upwards of four years. Scorpions molt throughout life. During the molt phase, they will refuse food. Likewise, as they get older, they eat less and less food, eventually dying of old age.
The actual molt takes approximately one to two hours. This usually occurs at night, and it is during this time damaged limbs will be regenerated.
Tarantulas
Many spiders commonly referred to as tarantulas, and sold through pet stores as tarantulas, are actually members of a group of related spiders called wolf spiders. Some of the common varieties available in the pet trade are the bird-eating spider, monkey spider, pink-toed spider, and Mexican red-leg spider. Tarantulas and the wolf spiders share many of the same characteristics and require similar care.
Husbandry
Tarantulas accept a variety of food items, such as mouse pups and insects. Tarantulas need to be fed only once a week. Adults have been known to survive two years without food.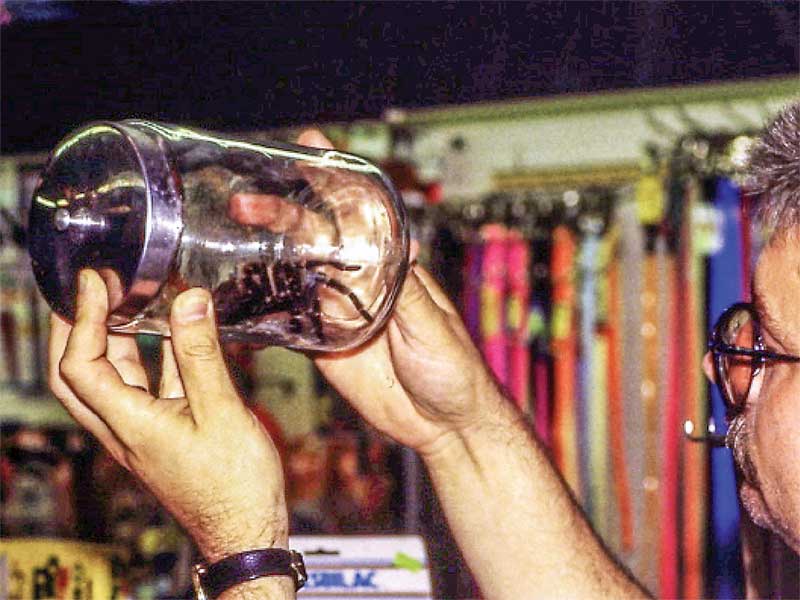 Fresh water can be supplied either in a shallow dish or by misting the walls and foliage of the enclosure daily. Care should be taken not to allow the entire cage to get wet.
The relative humidity within the cage should be maintained at approximately 70 percent. Desiccation is one of the most common causes of death in captivity.
Terrariums should be maintained at room temperatures from 75 to 85 F. Adults can usually withstand a mild freeze without perishing. Little activity occurs at temperatures between 40 to 75 F. For breeding, oviposition, and hatching room temperature is sufficient.
The most important consideration when handling tarantulas is to be aware that they are extremely fragile. Two common misconceptions: they are hardy, and can jump many feet from a standstill.
The spider's heart is located just a small distance from the underside of the body. The abdominal organs are in a similar position. If the animal is dropped, the resulting concussion can cause severe damage to these delicate organs and may be potentially fatal.
There are two acceptable methods for lifting these animals. Grasping the spiders by the section of the body to which the legs are attached will prevent the fingers from placing excessive pressure on the delicate internal organs of the abdomen. They should be lifted quickly. This will prevent them from struggling between your fingers, since spiders tend to remain motionless once they are removed from the surface.
The second method, which is much less traumatic, is to coax the spider onto one hand by gentle prodding from behind with the other hand. Care should be taken to keep the spider from falling out of your palm. This method takes a little practice, and also takes a while to get used to if the handler is not accustomed to touching the spiders.
Tarantulas are fast runners and may try to run off the end of your hand when lifted with this open-palmed technique. With practice, this gentle handling method should foster a better relationship between the pet and the owner.
Although not aggressive toward humans, there are some precautions that should be heeded. Always wear eye protection when handling. When disturbed or otherwise annoyed, tarantulas can flick hairs off of the dorsal part of their abdomens. These hairs can be hyperallergenic and can cause severe eye irritation and temporary blindness. In select individuals, the dermal hairs may elicit skin allergies.
Tarantulas infrequently bite. Due to their quiet nature, they must be tormented greatly before they will attack. A female guarding her eggs might be an exception to this. Except for the rare allergic reaction to the venom, the tarantula bites from those found in the continental United States are not venomous to humans. This is not true for most of the specimens from other countries.
Reproduction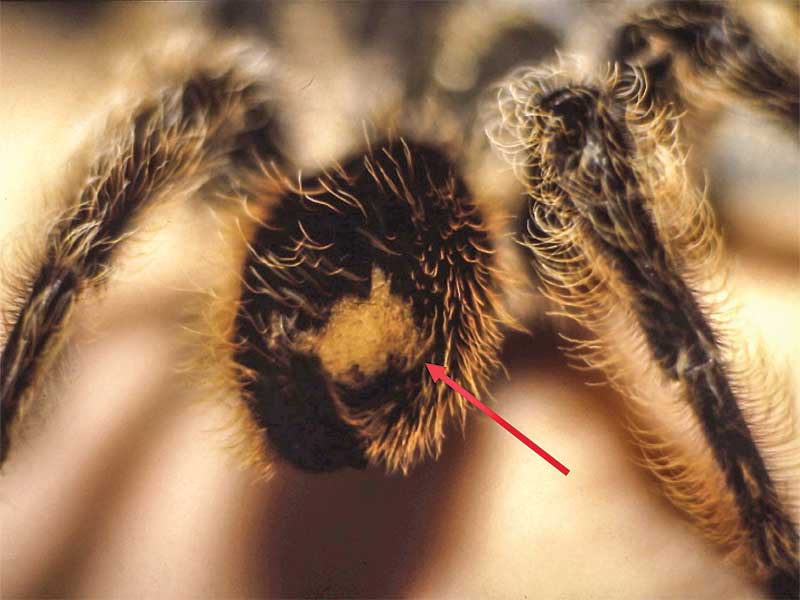 It is possible to distinguish the sexes in the mature tarantula and wolf spiders; not so in immature specimens. Male and female tarantulas reach sexual maturity during their seventh year. After breeding, the male spider is genetically pre-programmed to die one to two months after their seven-year molt, regardless of how well they are cared for in captivity. The females, if cared for properly, can last for 25 to 30 years.
Females deposit their fertilized eggs in a spherical web spun from her own silk. Eggs hatch after three to four weeks. The spiderlets are highly cannibalistic and should be allowed to feed off each other for four to five days to thin out their numbers. After this time, they should be separated and individuals fed fruit flies or other suitable prey items.
Medical problems
Tarantulas have few medical problems other than husbandry and trauma issues already discussed. When threatened or agitated, it will exhibit a flicking of its body hairs at the eyes of its antagonist. Although this is an intentional behavior, it does leave the animal with a large bald spot over its back. This is cosmetic only, and these hairs will be replaced the next time the animal molts.
Douglas R. Mader, MS, DVM, Diplomate ABVP (canine/feline), Diplomate, ABVP (reptile/amphibian), Diplomate, ECZM (herpetology), Fellow, Royal Society of Medicine, received his DVM from the University of California, Davis in 1986. In addition, he completed a residency in primate and zoo animal medicine. He is a consulting veterinarian for the Monroe County Sheriff's Zoo, the Key West Aquarium, Dynasty Marine, the Sea Turtle Hospital, the Everglades Alligator Farm, and the Theater of the Sea. Dr. Mader is an internationally acclaimed lecturer and is on the review boards of several scientific journals. He has published numerous articles in scientific and veterinary journals, national magazines, and is an author-editor and co-editor of three textbooks on reptile medicine and surgery. His latest project, a new book called The Vet From Noah's Ark—Tales of Survival from an Inner-city Animal Hospital, is now available online.