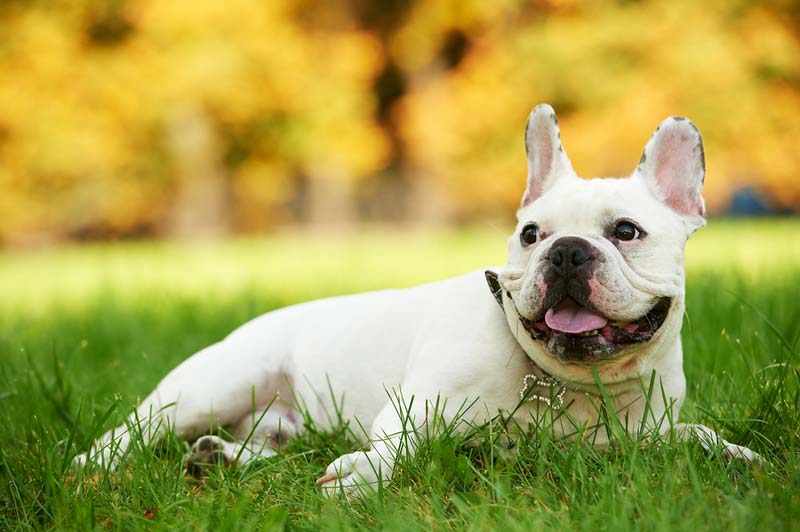 Owners of brachycephalic breeds love their dogs, but remain largely ignorant to the unique health challenges these animals carry.
This is according to new research out of the Royal Veterinary College (RVC). The study, which was completed in collaboration with the University of Edinburgh and Nottingham Trent University, looked at the relationship between the owners of more than 2,000 pugs and French and English bulldogs across the U.K. and their pets.
Researchers found that, despite a barrage of diagnoses present in these short-muzzled breeds—including allergies (27 percent), corneal ulcers (15.4 percent), skin fold infections (15 percent), and airway obstructions (11.8 percent)—70.9 percent of owners believe their dog is in "very good health" or "the best health possible."
Further, while 20 percent of the canines had undergone at least one corrective surgery, only 6.8 percent of owners considered their pet to be "less healthy than average" for their breed.
"After almost a decade working on brachycephalic dogs, I have come to realize the issue is as much a human problem as it is a dog problem," says Dan O'Neill, MVB, BSc, MSc (VetEpi), PhD, FRCVS, a senior lecturer at RVC and chair of the Brachycephalic Working Group (BWG) in the United Kingdom.
"As humans, we design, breed, and choose the dogs we own, but our dogs have to live, for better or worse, with those outcomes. With such great power comes great responsibility. Deeper understanding of the human reasons for our choices can help us make better decisions and to improve the welfare of our 'best friend.'"
The dogs in the group had an average age of 2.17 years, which points to a steep and recent rise in ownership. (Bulldogs and French bulldogs consistently land on the American Kennel Club's [AKC's] annual breed popularity rankings.)
Researchers suggest the popularity of these breeds can be attributed to a combination of unawareness of these animals' health concerns and a rationalization of their severity.
"By contrasting perception and reality, this research provides vital insights that can help advance practical tools and resources to enable better understanding of the health conditions these popular breeds can suffer from and inform puppy buyers' and owners' decisions," says Bill Lambert, the U.K. Kennel Club's senior health and welfare manager. "Similarly, it highlights how crucial it is that all those who care about dog welfare continue to work collaboratively to raise awareness of brachycephalic-related conditions, and encourage puppy buyers to do thorough research and go to a responsible breeder who prioritizes health."