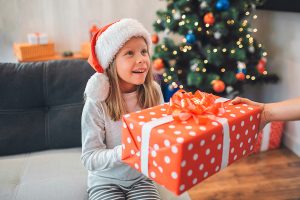 More than 1200 underserved children from around the world will enjoy a heartwarming holiday thanks to a company's widespread initiative.
As part of Henry Schein's 20th annual Holiday Cheer for Children program, members from 22 companies located in the United States, Australia, Canada, Ireland, New Zealand, Spain, and the United Kingdom will help families in need.
The company's "Team Schein Members" will donate gifts and food to local nonprofit organizations, sponsor individual children, host events, or give toys, clothing, and other presents.
This month, the company hosted its largest Holiday Cheer for Children event at its global headquarters in Melville, N.Y. At the celebration, more than 550 children opened presents, enjoyed dinner, games, and music, and visited Santa and Mrs. Claus.
"For two decades, the program has afforded staff the opportunity to share the holidays with friends and neighbors around the world and give back to the communities in which we live and work," said Gerry Benjamin, executive vice president and chief administrative officer of Henry Schein.
"It has been a wonderful gift to partner with local service agencies and members to bring smiles and joy to countless children through the years, and we look forward to celebrating the program for many more years to come."