Suggested Veterinary Products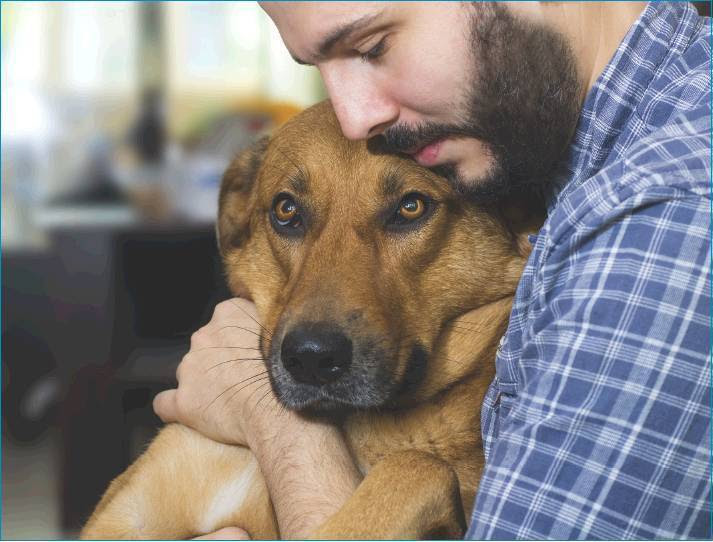 Helping a client decide when it is time to euthanize their pet may appear to be straightforward. As medical professionals, we often view end-of-life cases from a purely clinical standpoint, but we may not take into account many nonmedical factors such as emotions, social issues, financial pressures or physical limitations.
How can we help our clients make this difficult decision, considering the nonmedical factors that may not be obvious and certainly not as easy to discuss?
Several years ago I changed my practice to in-home hospice and end-of-life care. It has been a very rewarding and eye-opening experience. I spend a great deal of time counseling pet owners about the right time to say goodbye.
Being in the client's home and often with the entire family, I am now much more acutely aware of the many reasons that bring people to this decision. Some of the things I have learned are both surprising and sad. But there is one clear and universal factor: the need for better communications between veterinarian and client.
Have The Right Conversations With Veterinary Clients
Rarely do veterinarians or staff want to get into an emotional conversation with a client inside the hospital. However, these intimate conversations are not only critically helpful in deciding the direction of a case, but they are one of the most loving and bonding things you can do for clients.
In every case of an in-home euthanasia, I always perform a confirming exam. This gives clients reassurance and confirmation that they are making the correct choice.
I am all too often surprised when a pet owner does not know the medical condition that is about to take their pet from them or even understand the many treatment options they have, some quite simple and inexpensive. I find these clients have not had a detailed discussion with their veterinarian about the life- ending disease. They often don't even understand the medications they are giving.
Why are they not getting the benefit of a deeper conversation? Is the doctor too rushed? Are they seeing a different doctor each time? Is the staff not communicating openness or willingness to have these hard discussions?
As doctors who deal with end-of-life diseases, we must constantly be building relationships of openness and an environment conducive to emotional conversations. This allows us to be of real value in helping clients decide when the time has come, or identifying good options that will give the pet more time with an acceptable quality of life.
Breaking Down Communications Barriers
Entering into the medical side of this conversation is easy. You can show imaging, discuss the disease, explain medications and expected symptoms. However, it is hard for us to begin a conversation that leads to more difficult and even private issues.
Even though your client may want to let you in on their emotions, the communication barriers, especially in a professional relationship, are hard to break down. While it may not be our place to inquire about intimate family issues, if these things come up in conversation, then you have an opening to share very compassionate and loving advice that takes into account the family's situation as well as the pet's medical condition.
In the middle of a very busy clinical day this is especially hard. However, the mark of an experienced and compassionate practitioner is the ability to go from clinician to knowledgeable friend and give valuable, trusted advice.
One way we can generate an appropriate level of empathy is by recalling our own loss and briefly sharing our feelings. This is a place where real-life experience is invaluable. Often this will help the client open up and share with us some of the other factors that we must consider when helping them decide when it is time.
If you are uncomfortable in doing this, then role-playing in a staff meeting would be a good idea.
Make an attempt to be real and not contrived with your emotions; it should be a serious exercise. Let yourself feel the sorrow and grief your clients feel in order to guide them to a decision. All of us have lost a pet or a family member and can draw on those emotions. This breaks down barriers, and your medical advice can be overlaid with the other influential issues you did not see before.
It is especially sad when a client feels cornered into choosing euthanasia by feeling it is their only option, when there are so many things that can be done that are palliative, medical or just good nursing and comfort care.
Multimodal pain programs are the perfect example. By definition there are many layers or modes of pain-relief options we can offer. It is hard to see clients who have been religiously giving only NSAIDs for years who feel the medication is no longer working. If only they knew there was so much more to pain control, their dog may have had many years of less pain and without the toxicity of the single high dose of NSAID.
I created a three-page handout for clients that explains at least 10 different pain-relief medications and modalities. This gives clients an understanding that pain control is not "a pill" but a professionally guided mixture of a variety of pain meds and modalities that can make a real difference in the life of a painful pet. This also serves as a conversation tool to help clients move to a decision.
Difficulty of Disabilities
The disability that often occurs as a pet begins to decline can cause an overwhelming care burden, especially if the owners are dealing with medical problems or disabilities of their own. In a clinical setting, we may never be made aware of these challenges.
I very often see how the client's physical challenges and obstacles can hasten the decision for euthanasia because it can make meeting the pet's normal daily needs impossible. This includes everything from giving medications to getting a heavy dog up the steps from the backyard.
Asking about the physical challenges of caring for their pet may give you the opportunity to recommend assistive aids such as a lift harness or traction boots.
Social and Family Issues
As a pet declines with a life-ending disease, families that are dealing with a divorce, young children, an elderly parent or even a serious illness of their own must consider their overall ability to devote the time needed for their pet's care. Sometimes, a family situation may cause a client to feel pressured into making an end-of-life decision that they may regret later. Offering to talk about all the factors leading to a decision can help them make the right one.
Financial Factors
While few clients want to make an end-of-life decision based purely on the cost of care, it is an important factor in their ability to provide the pet with what is needed in order to face a disease or disability. Medical care, advanced treatments and long-term medications may be prohibitively expensive for many clients, especially if they have not insured their pet.
Joy in the Pet's Life
Just as with people, pets should enjoy life. Once a pet can no longer respond with any happiness to family, food, toys or pet buddies, the joy of living is gone. This often occurs as the illness progresses to the point that the pet is depressed, physically weak or immobile.
When the pet can no longer meaningfully interact with the family, the joy is gone for both family and pet. This becomes a real consideration when advising the client when it is time to end the suffering.
Covenant of Compassion
I have coined the phrase "Covenant of Compassion" to indicate a "deal" that we should all have with our pets. It's a promise that we will not let them suffer. It basically states that we will only do those things that will help them toward health and better function but nothing that prolongs a hopeless struggle.
Entering into this covenant takes both courage and compassion because it means that when the fight cannot be won and the pet is suffering, the owner will make the brave but difficult decision to let the pet go.
Pet owners often hope that a very sick pet will simply pass in their sleep. But all too often the owner lingers in indecision while the pet suffers—sometimes to death. This is the last thing we want for our beloved pets and is why we need a Covenant of Compassion. Consider making a handout that guides clients through such an agreement.
No one ever wants to say goodbye to a beloved pet. Making the decision is very, very hard. Clients may feel psychologically ready, but when the event actually arrives, it becomes very real and emotions overflow.
Helping a client with compassionate conversations and options for hope at the end of life is one of the most important things we can do. Then when the time for euthanasia does arrive, our clients know how much we care and more deeply trust our advice.
Topics of Interest
Consider these influencing factors, other than medical issues, when end-of-life care is being debated.
Pet's physical disabilities
Client's physical disabilities
Social and family stressors
Financial pressures
Joy in the pet's life
Suggested Resources
Quality of Life score sheet: I recommend you create a Quality of Life (QoL) form and customize it for your hospital. (Veterinary Practice News offers an example here.) Then have your clients chart their pet's QoL regularly. Be sure they know that pets will rally and fail, rally and fail. Charting QoL regularly helps clients be more in tune with their pet's condition. It allows them to see the net decline over time that will ultimately lead to their acceptance of an end-of-life decision.
End-of-life Decision-Making Sheet: This form asks the client to score symptoms and systems often seen at the end of life, and the result is a score that will help them make the difficult decision when it may be time to stop the suffering and give their friend a final peace.
Multimodal pain management handout: I recommend that clients be given a pain score sheet—many examples are on the internet—and a multimodal pain management sheet. In my opinion, you should construct this, perhaps one for all staff, but certainly one that is worded for clients. The goal is to generate questions and calls so clients are actively involved in moving to the next step in the control of their pet's pain.
Pain-rating scale: For cases where pain is of primary concern, I would hand out a form that clients can use to track their pet's pain at the time of the visit and then over time.
---
Dr. Jim Humphries founded the American Society of Veterinary Journalists and the Veterinary News Network. He owns Home With Dignity, an end-of-life practice in Colorado Springs, Colo.
Originally published in the January 2017  issue of Veterinary Practice News. Did you enjoy this article? Then subscribe today!