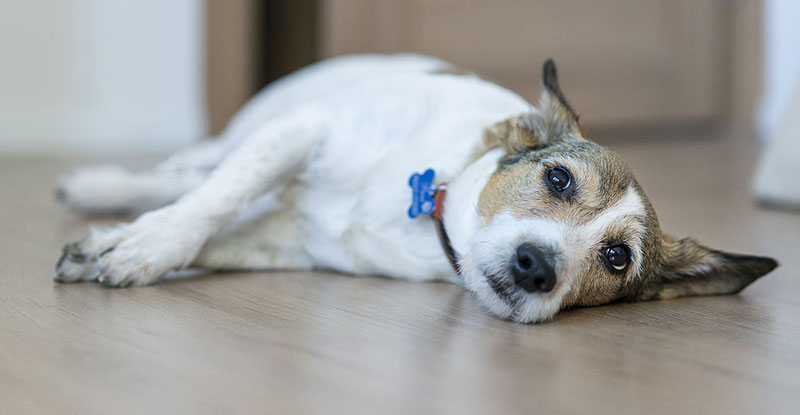 Dogs diagnosed with a rapidly metastatic form of oral cancer may soon have access to a novel alternative treatment, thanks to a newly launched clinical trial.
Three investigation sites in the U.S. are now testing an immunotherapy treatment, created by ELIAS Animal Health, for dogs afflicted with oral malignant melanoma, a highly metastatic disease and the most common form of oral cancer observed in canines. The clinical trial will enroll dogs that have been newly diagnosed, but have not yet received treatment for the cancer. It is a multi-center, single-arm study with no randomization, ELIAS says.
Designed as an alternative to chemotherapy, the patented treatment, dubbed ELIAS cancer immunotherapy (ECI), involves the postsurgical administration of an individualized vaccine created using a patient's own cancer-specific "killer" T cells.
Melanoma is widely believed to be chemo-resistant, ELIAS reports. Previous clinical trials of ECI have shown successful application for dogs diagnosed with osteosarcoma.
"We are thrilled to announce the launch of the next clinical study, which will evaluate the adoptive T-cell therapy in a second form of cancer," says ELIAS Animal Health's CEO, Tammie Wahaus. "Building on the promising results reported last year for our initial osteosarcoma study and completion of enrollment in our pivotal osteosarcoma study, we look forward to expanding our portfolio to treat more dogs affected by cancer."
The objective of the clinical trial is to evaluate the safety and efficacy of the immunotherapy compared to historical control data obtained using surgery alone or surgery plus radiotherapy, ELIAS reports. Patients will also be evaluated for quality of life throughout the study.
Veterinarians interested in more information on the program can visit eliasanimalhealth.com or email clinicaltrials@eliasah.com.