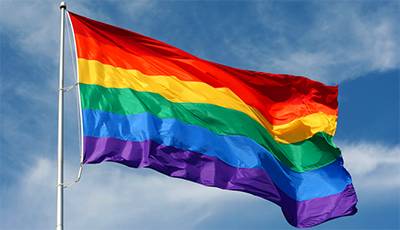 An initiative aimed at eliminating discriminatory practices against transgender, non-binary, and gender non-conforming individuals in the veterinary profession has received support from two industry associations.
The American Veterinary Medical Association (AVMA) and the Veterinary Medical Association Executives (VMAE) have signed Pride Veterinary Medical Community's (PrideVMC's) Gender Identity Bill of Rights (GIBOR).
Coauthored by Erika Lin-Hendel, VMD, PhD; Ewan Wolff, PhD, DVM, DACVIM; and Jenna Ward, DVM, the document serves as a minimum foundation to identify and eliminate discriminatory practices in the industry. It calls for several rights to be implemented within the profession, including the right to identity, names, pronouns, and privacy; freedom of gender expression; and protection from coworker and client discrimination/harassment.
AVMA and VMAE's signing of the GIBOR marks "a step forward" in enhancing diversity, equity, and inclusion (DEI) in the veterinary profession, PrideVMC says.
"We are thrilled with the announcement that both AVMA and VMAE have joined the numerous other organizations as signatories in support of these basic human rights for transgender, non-binary, and gender non-conforming individuals," says the group's president, Abby McElroy, DVM, MS. "[Their] support represents a higher order of partnership within organized veterinary medicine that we hope, along with other major groups, can lead to safe inclusive space within the entire profession, including our AVMA-accredited teaching institutions."
As of early November, the GIBOR counts among its signatories 856 individuals and 177 organizations, including national and international associations, colleges and schools of veterinary medicine, veterinary practices, and animal health companies across the industry.
"Supporting the Gender Identity Bill of Rights is consistent with our belief in inclusion and will help to advance the AVMA's diversity initiatives," says AVMA president, Lori Teller, DVM, DABVP (canine/feline), CVJ. "The GIBOR will help some people who may not have felt welcomed in the past to feel more comfortable and supported in our great profession in the future. We thank PrideVMC for its advocacy, which will help all members of the veterinary community feel included and respected."
"VMAE serves executives who manage state, regional, and specialty veterinary medical associations," adds VMAE president, Tim Atkinson. "We actively promote diversity within our community through our programs and we are proud to sign on to the GIBOR. It provides us with a set of guiding principles to follow so we can ensure our association is welcoming to all, regardless of their gender identification."
For more, click here.