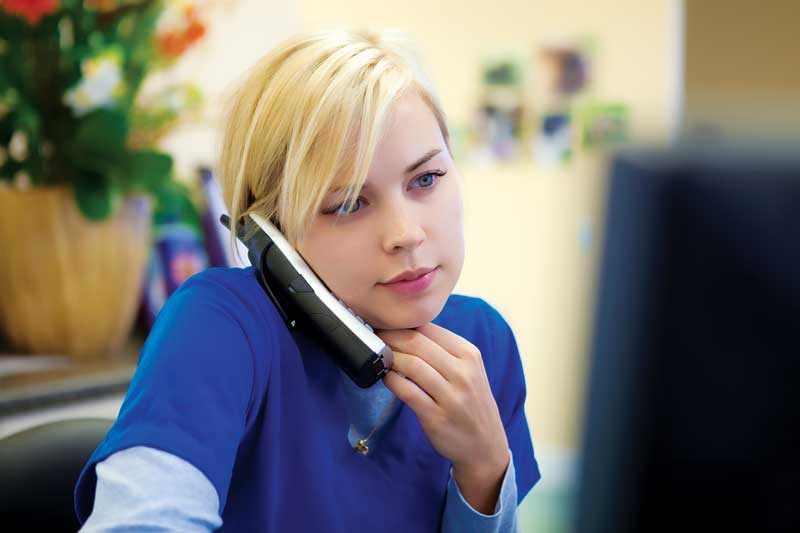 A client called and asked you to price-match an internet pharmacy, and you're staring at a stack of faxes with more requests for scripts. I get it. You're frustrated. The fastest way to clear your desk is to sign the prescription approvals and fax them back. Don't do it. You need a better approach to save your hospital's pharmacy and rebuild trust with clients.
Although veterinarians account for 74 percent of pet medication sales, online retailers are aggressively chasing the market, according to Packaged Fact's Pet Medications in the U.S., 6th edition. Internet pharmacies have grabbed a 15 percent share that will grow to 20 percent by 2022.1 To combat challenges from competitors and increasing skepticism from clients over prices, you need to rethink your prescription prices and marketing. Take these approaches to end the frustration and win back sales:
Price drugs strategically
Gone are the days of taking the wholesale cost of a drug and just doubling it to set your retail price. With a few clicks, consumers can compare prices of multiple retailers with your hospital. Pet owners typically price-shop the following four drug categories:
1) Flea/tick preventatives
2) Heartworm preventatives
3) Nonsteroidal anti-inflammatory medications
4) Long-term drugs for conditions such as allergies, diabetes, and thyroid disease
The American Animal Hospital Association's (AAHA's) Veterinary Fee Reference, 10th edition, reports markups of 113 percent for prescription drugs, 76 percent for heartworm preventatives, and 65 percent for flea/tick products.2
In addition to using markup benchmarks, check popular online pharmacies for drug prices in the four shopped categories. Consider retail prices without new customer promotions or other marketing offers. You need to compare apples to apples. Let's say your hospital sells an over-the-counter flea/tick product with six doses for $80. An internet pharmacy lists the same item for $70, which appears cheaper in consumers' eyes. Your product is eligible for a "buy six, get two free doses" promotion from the manufacturer, which is an exclusive offer for veterinary hospitals. This is apples to bananas because you're comparing the hospital's eight doses to the online retailer's six doses. Your cost per dose is $10 ($80/8), while the retailer's is $11.67 each ($70/6).
When a pet owner asks, "I can buy it for $70 online. Will you price-match?" reply, "Our flea/tick preventatives include two free doses, so you'll get eight doses for $80 or $10 each. The internet pharmacy's six pack for $70 works out to $11.67 each. Can I save you money by buying from our hospital? If you're in front of a computer or smartphone now, I can walk you through how to place your first order in our hospital's online store, or you can stop by to pick up your pet's preventatives. Which do you prefer?"
Many pharmaceutical companies offer free doses, rebates, and rewards programs, so include their dollar value in your price comparisons. When you combine the right price with a strong marketing promotion, your hospital will likely win the sale.
Remind clients before medications run out
Consumers are more likely to check prices when supplies are low or empty. If your hospital prompts clients to refill medications 30 days before the drug is gone, you'll preempt this shopping behavior and secure the sale. Text, email, and app reminders get the highest open rates and are the most cost-effective way to remind thousands of pet owners that you serve.
Texts have a 99 percent open rate—95 percent of messages are read within three minutes of receipt.3 Opt-in rates for push notifications through apps are 53 percent.4 Health-care emails have a 33 percent open rate.5 Average direct-mail response rates are nine percent for house lists, which are defined as consumers who have already bought your services (this data shows postcards have the lowest response rates).6
Here's a sample email reminder for a heartworm preventative refill: "It's now time to refill your prescription for <brand name>, which provides monthly protection from <list parasites>. An annual heartworm/tick test is required to ensure your pet may safely take ongoing medication. Our hospital's standard of care is year-round protection from parasites. Call (555) 555-5555 to have us refill <brand name> and to learn about rebates or click here for our online store." A text notice might say: "<Pet name> needs a refill of <brand name> for heartworm protection. Reply Y to refill and pick it up at our hospital or click here for our online store."
Electronic notices allow clients to order through your app or online store on your website. Deliveries to clients will occur within days, before medications run out.
Explain why your pharmacy is a better choice
An Oregon Veterinary Medical Association (OVMA) survey found 35 percent of veterinarians had a retail or online pharmacist change a prescribed dosage or medication without their authorization, with 17 percent of patients experiencing adverse events as a result (including death).7 Medication errors included insulin substitutions and dosage changes to thyroid and phenobarbital drugs.
Pharmacists may struggle to counsel pet owners on medication side effects in animals, how to use and administer drugs, and potential adverse effects (pharmacists regularly have these conversations with human patients). Without veterinarians' consent, pharmacists also cannot legally recommend any OTC human medications for animals. Even if pharmacists receive continuing education about the proper OTC medication use in animals, they may not independently give suggestions due to the toxicity potential of certain drugs in animals. For example, half of a regular strength acetaminophen tablet may result in death if given to a cat.8
Talk up your hospital's pharmacy, rather than defaming competitors. Answer the question, "Why should I buy my pets' medications from your hospital?" Use benefit statements such as, "Dr. <Name> has chosen a specific drug for your pet and carefully calculated the dosage. The medication he has prescribed is FDA-approved for use in animals. We know all the medications your pet is taking so we avoid drug interactions. We buy our drugs directly from the pharmaceutical company and stand behind the quality and efficacy of medications. If you have questions about giving the medication or how your pet is responding to the drug, we are your best expert. This medication also has a rewards program that helps you save money. Let me tell you about it."
When your team educates clients about the safety and benefits of buying pet medications from your hospital, you'll win their trust, confidence, and loyalty.
References
1 COVID-19 Updates. AVMA email to members. Available at: bit.ly/2R57FhX. Accessed March 23, 2020.
2 Compliance: Taking Quality Care to the Next Level. American Animal Hospital Association, 2009:11,19.
Wendy S. Myers, CVJ, has been training veterinary teams for more than 20 years as owner of Communication Solutions for Veterinarians in Castle Pines, Colo. She helps health-care teams improve telephone and communication skills that result in getting more pets the medical care they need. Myers shares her expertise through conferences, online courses, and monthly CE credit webinars. She is a certified veterinary journalist and author of five books. You may reach her at wmyers@csvets.com or csvets.com.