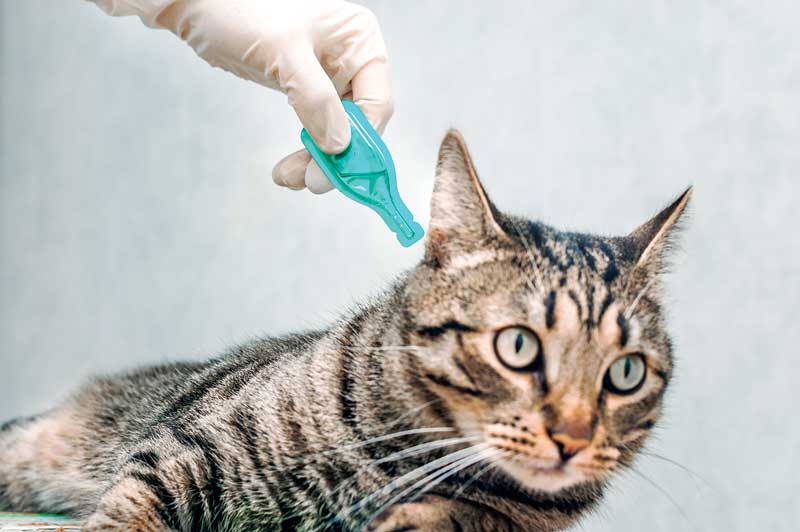 One of the big conversations veterinarians have with their clients every spring revolves around the importance of flea and tick prevention—for protecting both pets and their owners.
The vast majority of these conversations are similar year after year—with the talk usually focused on purchasing or refilling more of a flea and tick product. Only for first-time pet owners or for puppies and kittens will the conversation be about writing a first-time prescription.
"If the crux of the conversation is about purchasing more of something, it is best done when the pet owner's previously purchased stock runs out," says Win Lippincott, partner at Gretel Veterinary Advisory in Philadelphia. "This places the onus on a practice to keep good records for purchase dates and quantity of doses purchased so they can remind pet owners of the need to purchase more around the time the last dose is given to the pet."
The best way to accomplish this, many veterinarians have found, is by sending emails, texts, and postcards, along with posting about flea and tick season on social media.
"Not only does all this help, but they are imperative," Lippincott says. "A practice cannot rely on selling FTH (flea, tick. and heartworm) prevention only during patient visits or they will lose a majority of their refill potential and compliance will be terrible."
And since a practice needs to communicate the importance of buying more product around the time the last dose should be given, it is easiest to automate with email and postcard tools.
Convincing clients
Gail S. Wolfe, DVM, of Bennett Road Animal Clinic in Okemos, Mich., admits it is challenging to get clients to use flea and tick products regularly, for myriad reasons.
For instance, the new, most effective products are expensive, so people are turning to the internet or big box stores to buy their flea and tick products.
"The problem is these may be mislabeled or the wrong dose," she says. "People are not educated in the proper administration of these products as they would be if purchased from a veterinarian."
That's why Wolfe relies on email and cards to remind clients when it's time for pets to come in for another dose, and stresses the importance of administering it correctly.
"A veterinarian can explain fleas can cause allergic dermatitis and even anemia," she says. "Ticks can transmit tick-borne diseases, which can be very serious, and people can also get infected. Encouraging them to stick to a regular routine is vital and one of the things we try hard to do at the office."
For practices looking to carry a new product line of parasiticide, it can be difficult to change a pet owner's mindset, and simply sending a marketing message may not be enough; the veterinarian will most likely need to have a direct conversation about the benefits of the new product.
"Mass emails to client bases about new products rarely work effectively," Lippincott says. "I used to oversee this kind of communication for a large corporate group and know firsthand it just doesn't work. No one is going to switch unless directed by their veterinarian, and that conversation only happens during a visit to the practice."
And don't undervalue the importance of social media. Daily Twitter messages and Facebook stories about flea and tick products and their effectiveness reminds clients to get their pets treated on time. Veterinarians can even schedule all the posts for the month at one time, so they don't need to post every day.
Compliance issues
Heather Venkat, DVM, MPH, DACVPM, a consultant with Fort Wayne, Ind.-based VIP Puppies, notes compliance is a big problem among pet owners, and that's why it's necessary to up the marketing game.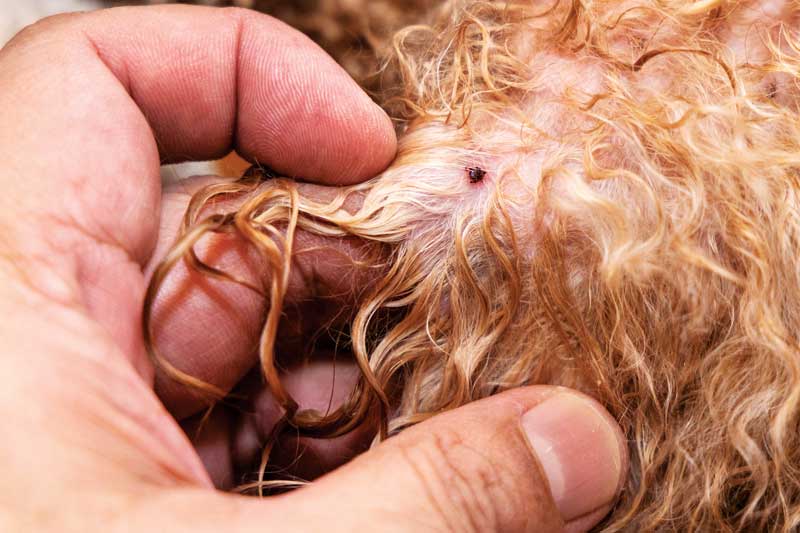 "A lot of people are not complying because they choose to use products they deem to be more natural, like coconut oil," she says. "We are also seeing clients who prefer more convenient ways to obtain their flea and tick preventives, such as being able to purchase them online as well as direct mailing prescriptions."
Dr. Venkat, too, recommends veterinarians send out email and text reminders to make sure clients stay on top of their pets' flea and tick prevention.
"It helps explain to clients why their pet needs flea and tick prevention even if they spend most of their time indoors," she says. "Most clients just don't think their pets are at risk for getting fleas or ticks."
With the marketing messages, she includes photos of animals with fleas and ticks, demonstrating the problems they can cause.
"By doing this, it promotes purchasing flea and tick preventives, so clients keep it in their heads that it's a real threat," Venkat says.
While showing the proper way to apply products is a nice value-add to certain clients, Lippincott notes it is not a requirement for success.
"This merely enhances customer experience," he says. "Very few pet owners are going to bring their previously purchased product and animal to the practice just for application, too, so this only really applies for the first dose. Additionally, as more product lines are edible, as opposed to topical, this is less critical."
A new way of thinking
Marketing flea and tick prevention can also be improved by offices offering products be shipped directly to clients' homes each month, which can increase compliance.
"As a practice, you want clients to purchase in-practice, as it yields the highest profit margin," Lippincott says. "However, more practices are electing to have online stores run for them to provide the convenience of e-commerce to their clientele."
These online orders yield a lower margin as the online store provider takes a cut, but it still is better than losing out completely on the sale. Additionally, Lippincott notes, with the emergence of Chewy.com, practices are more prone to add online stores to try to combat that attrition of refill orders.
"It does help overall compliance for the practices," he says. "How much depends on how much the practice promotes their online store. A lot of practices still do a poor job informing clients they even have an online store!"
Another idea Lippincott shares is simply training the front reception staff to ask about a client's remaining supply of FTH whenever they book an annual wellness appointment.
"Inexplicably, no one does this," he says. "The reason it is so important is it preconditions the client to expect a discussion about FTH during the visit. Additionally, it encourages the client to know how much product they have remaining at home before they get to the appointment."
This obviously makes the conversation more productive with the veterinarian. If the client has no supply remaining, it should be an easy sale. If they have two months of doses remaining, the veterinarian can make a note to remind the client about purchasing more in that time period.
"Selling FTH product well is all about catching a client at the moment they run out," Lippincott says. "Asking these kinds of questions provides information that the practice can use to improve compliance and, in turn, improve revenue."
A graduate of the University of Miami, Keith Loria is a D.C.-based award-winning journalist who has been writing for major publications for close to 20 years on topics as diverse as veterinary medicine, travel and entertainment. He started his career with the Associated Press and has held high editorial positions at publications aimed at healthcare, sports, and technology.