What started in January is a done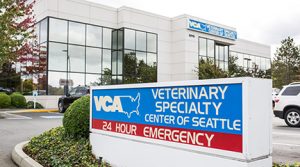 deal, as Mars Inc. has announced that its acquisition of VCA Inc. is now complete.
VCA will operate as a distinct and separate business within Mars Petcare, alongside Banfield Pet Hospital, BluePearl Veterinary Partners, and Pet Partners. Bob Antin, co-founder and CEO of VCA animal hospitals, will remain at the helm at its Los Angeles headquarters.
"I welcome the 25,000-plus VCA team members to the Mars Petcare family of companies," said Poul Weihrauch, president of Mars Global Petcare. "VCA's partnerships with veterinarians and pet care providers, as well as their breadth and expertise in veterinary services, diagnostics and technology, will position all of us to deliver more comprehensive care and continue on our journey supporting our purpose: a better world for pets."
Mars, which reports approximately $35 billion in sales per year and operates in more than 80 countries, produces Pedigree, Royal Canin, and Whiskas pet food brands, in addition to owning Banfield, BluePearl, and Pet Partners.
VCA delivers pet health care services through more than 800 small animal veterinary hospitals in the U.S. and Canada; Antech Diagnostics, a nationwide clinical laboratory system that services all 50 states and Canada; animal diagnostic imaging company Sound; and Camp Bow Wow, a dog day and overnight camp franchise.
J.P. Morgan & Co. provided financing to Mars for the transaction, which per the agreement was for Mars to acquire VCA for $93 per share in a transaction valued at approximately $9.1 billion.