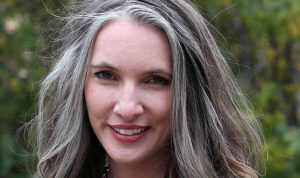 Morris Animal Foundation announced that Tiffany Grunert is the organization's new president and CEO.
Grunert, who joined the foundation in 2017 as vice president of marketing and brand strategy, has been serving as acting president and CEO since February 2018. Grunert takes charge of a $15 million annual budget, an $80 million endowment, and 40 employees.
Morris Animal Foundation funds more than 200 scientific studies annually and has contributed more than $118 million over 70 years to advance the health and well-being of animals around the world. Established in 1948, it acts to advance veterinary medicine, protect endangered species, and train new scientists.
"With Morris Animal Foundation's rich and beautiful history, and our bright future to continue to advance animal health, I am honored to serve as the next president and CEO," Grunert said. "The foundation's board of trustees has entrusted me with an organization of enormous importance and deep value. I recognize the magnitude of our current efforts and the need to advance our strategic initiatives to grow our impact. We must ensure that there is always a robust resource to improve animal health."
As acting president and CEO, Grunert advanced the Golden Retriever Lifetime Study and the Morris Animal Foundation Data Commons, finalized the foundation's five-year strategic plan, streamlined financial processes, successfully launched a new brand strategy, and improved human resources operations, said Walt George, chair of the foundation's board of trustees.
Grunert has experience in broadcast journalism, the State of Wyoming's Division of Tourism, and public information. In 2004, she served on the leadership team of the Denver Zoological Foundation.