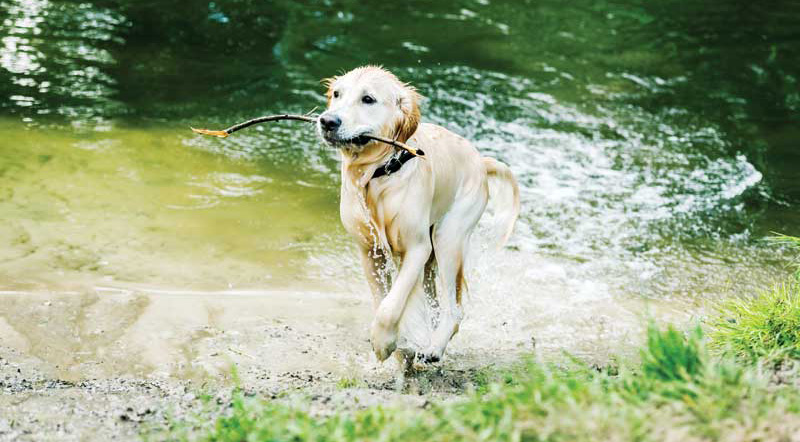 The COVID-19 pandemic coincided with the traditional beginning of heartworm season last year, leaving some veterinary clinics to make a massive shift from their normal approach with clients.
"At the beginning of spring 2020, many veterinarians saw a drop in wellness visits and heartworm preventive sales," says Kristine Smith, DVM, DACZM, veterinary medical lead (preventives) for Zoetis Petcare in the U.S. "They pivoted quickly to curbside care and, though it was not the same experience with clients in the room with their pets, they still saw patients and got them the care they needed."
The American Heartworm Society (AHS) even offered recommendations in April 2020 to help veterinary clinics navigate the push for minimal non-emergency visits alongside the need to keep pets protected from heartworm disease and avoid lapses in prevention.
Judy Morgan, DVM, CVA, CVCP, CVFT, owner of Naturally Healthy Pets at drjudymorgan.com, says her clients still received their heartworm reminders in May and the practice was busier than ever last year.
"By [May], most clients already realized the pandemic situation wasn't going to change soon, so they still brought their pets to us," she says. "We did heartworm June through November as usual. If anything, it got crazier because more people were adopting more animals."
The data supports this picture of continued heartworm preventive care for pets despite the challenges the pandemic posed.
"Using data from the CAPC Parasite Prevalence Maps, 2020, the 'pandemic year,' saw an over 17 percent increase in heartworm tests performed over the prior year," says Edward M. Wakem, DVM, manager of companion animal veterinary services for Ceva Animal Health LLC in the U.S. Southeast region. "Data from the AVMA Industry Tracker and VetWatch would suggest annual growth of the overall canine and feline parasiticide market, which includes heartworm preventives, to be approximately 7.7 percent in 2020 over 2019."
Despite the rise in testing and preventives purchases, many practices saw higher-than-usual numbers of heartworm disease, says Dr. Morgan. She attributes the rise, in part, to the boost in adoptions.
"Adoptions are different," Morgan explains. "Some animals come already tested and some already have heartworms, especially the dogs brought up out of the south where heartworm tends to be higher."
She saw the same thing after Hurricane Katrina in 2005: "We had dogs coming up north from there because people were adopting them to help out, and we had a bunch of heartworm-positive cases."
Consent and consistency also contribute to the higher heartworm cases. "Heartworm disease is on the rise because of lack of compliance," Dr. Smith says. "One-third of medicalized dogs receive heartworm protection, and less than half of those buy more than six months' worth of protection."
Because heartworm preventives require a veterinary prescription, most pet owners already rely on their veterinarian for education about the disease and the best prevention methods for their pets, experts say. For some clinics, however, the pandemic affected their ability to communicate with clients as well as normal.
"The negative effect of the pandemic is due to most clinics not being able to allow owners in the building, the conversations with pet owners and education on comprehensive parasite prevention was affected," says Cristiano von Simson, DVM, MBA, director of marketing and veterinary services for Virbac North America. "[So] we've modified our marketing programs and services offered to vets that include 'curbside' educational content to assist in supporting the shorter conversations being had with consumers as they wait in their cars."
In response to consumer purchasing preferences prior to the Covid-19 pandemic, many veterinary practices already opened online stores. Savvy clinics used that digital edge to sustain business and keep pets protected throughout the past year.
"During this pandemic, the majority of the veterinary practices learned to leverage their online store to provide this service to their pet owners, ensuring they get the parasite protection they need on time," Dr. von Simson says. "The auto-ship function and regular reminders are great tools to reduce the number of missed doses."
Moving ahead with heartworm education
While heartworm information, and misinformation, is available online, studies confirm pet owners primarily look to their veterinarians for instruction.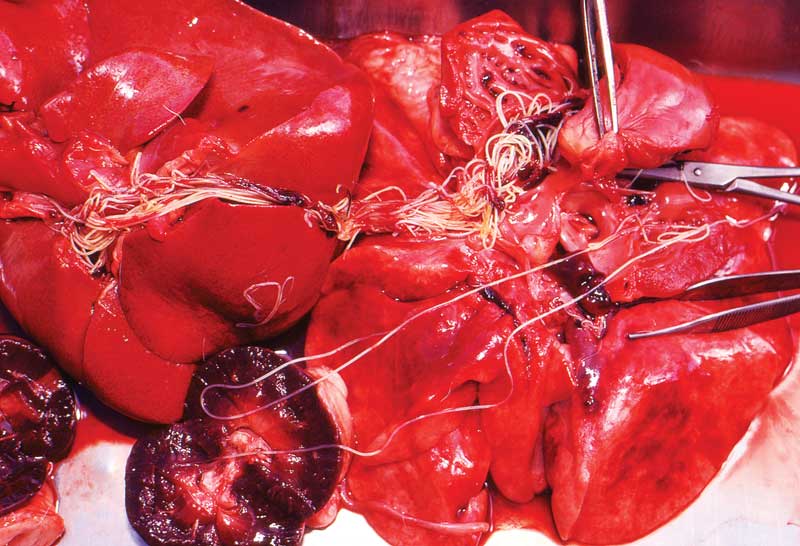 "Findings from the Ceva Heartworm Prevention Study presented at the American Heartworm Society Symposium in 2019 revealed 76 percent of dog owners view their veterinary practice as the key driver for heartworm prevention usage and product," Dr. Wakem says. However, "only one-third of dog owners are likely to initiate a discussion on heartworm, even if they are engaged in providing protection for their dogs."
Practices are encouraged to start with those pets they have not seen for a while and make sure the whole team is part of heartworm education and promoting preventives.
"It's important that we as vets are sure we're checking in on pets that have fallen off on wellness visits, getting tested for heartworm, and have suffered gaps in their getting preventive protection," Smith says. "Compliance is everyone's responsibility. The key is for the entire veterinary staff to be on the same page with strong recommendation of year-round prevention and multiple touchpoint reminders for the client."
For new pet owners, Morgan's veterinary technicians make sure to include heartworm education on their list of things new clients need to know about.
"They were really the direct educational resource for clients," she says. "They pushed owners to get the annual heartworm tests, and for those not using a preventive, we recommended testing four times a year to catch potential heart disease early."
The Ceva Heartworm Prevention Study indicates pet owners still are confused about parasite prevention, so veterinary practices have important work to do, Wakem says.
"For example, while 70 percent of dog owners self-identified as using a heartworm preventive, only 40 percent really were," he explains. "The difference is dog owners who were using a flea and tick product thinking it prevented heartworm. Of those truly using heartworm preventive, only half were using it consistent with expert recommendation. That means only 20 percent of dog owners were providing heartworm protection year-round as recommended by the American Heartworm Society, the Companion Animal Parasite Council, and the U.S. Food and Drug Administration Center for Veterinary Medicine."
Based on the study results, Wakem offers three crucial points for veterinary practices to provide effective heartworm education. Communication must be:
Clear and realistic
What needs to be done, when, and how
The consequences of failing to comply
Sadly, this could be death
Accessible and understandable to the target audience
In-person verbal
In-person visual
Social media
Practice website
Reminders
Strong, specific, unequivocal, sincere, and influential
Make recommendations, don't give options
Use the first-person as in "I need you to take this medication and give it to your dog every month all year long. I cannot let your dog, my patient, get heartworm disease."
In short, "The message needs to be delivered in a clear and consistent manner by every member of the team, and verbal communication should be reinforced by other means such as signage, social media, and on-hold messaging," he says.
Because pet owners often have other concerns in mind that might prevent them from absorbing the information, von Simson says, "Follow-up contacts by email, regular mail or text messages can help, particularly if they have links to more information."
CLIENT UNDERSTANDING OF HEARTWORM MAKES A HUGE DIFFERENCE IN PREVENTIVE COMPLIANCE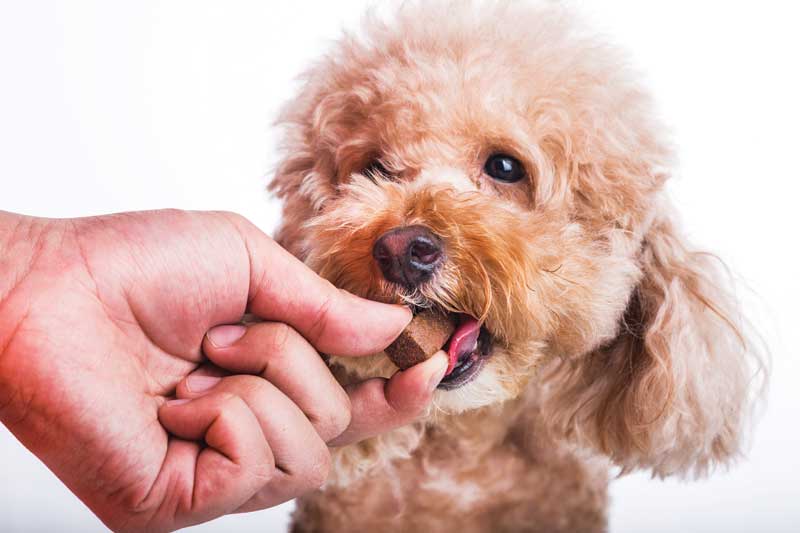 Clients may need to be reminded about some basics to help them want to increase compliance on behalf of their pets. The following facts can help.

Summer is here and for many states that means heartworm disease may be on the rise. The American Heartworm Society's (AHS) most recent Incidence Survey (2019) found this deadly disease has been diagnosed in all 50 states, with the southern states of Alabama, Arkansas, Louisiana, Mississippi, and South Carolina continuing to see the most cases year after year.

"Heartworms can lead to heart, liver, kidney failure, and overall circulation problems," says Judy Morgan, DVM, CVA, CVCP, CVFT, owner of Naturally Healthy Pets at drjudymorgan.com. "Left untreated it will kill the animal."

While treatment is available, heartworm disease can cause irreversible changes that cannot be fully corrected.

"Dogs are susceptible at all life stages, and the risk is ongoing with cycles of reinfection the norm during transmission season," says Edward M. Wakem, DVM, manager of companion animal veterinary services for Ceva Animal Health LLC in the U.S. Southeast region. "Treatment for established infections is available, yet is time consuming, expensive, and not without complications.

"Unlike treatment for other internal parasites, a successful outcome does not equate to a purge," he adds. "Dead worms and fragments of dead worms remain in the lungs for the remainder of dog's life."

Transmitted by mosquito bites, these parasitic roundworms can affect dogs, cats, ferrets, and other mammals, but they cause the greatest and most frequent harm to canines.

"Cats suffer from disease just by being exposed to the infective stages of heartworm, with respiratory signs that can be confused with other diseases," says Cristiano von Simson, DVM, MBA, director of marketing and veterinary services for Virbac North America. "There is no treatment for adult heartworms in cats, so prevention is very important. Although cats usually have fewer worms than dogs, they are more likely to die of heartworm infection when one of those worms die."

Clients may not fully understand why prevention is key for all pets when it comes to heartworm disease. This especially is true for animals living in heartworm endemic areas, like the Southeast.

"Heartworm disease is arguably the deadliest parasite of dogs in the U.S.," says Kristine Smith, DVM, DACZM, veterinary medical lead (preventatives) for Zoetis Petcare in the U.S. "Because of the damage to our patients, [and that] treatments are long and expensive, it's best to focus on prevention in the first place."
Sandy Chebat is a journalist who specializes in pets. She lives in Southern California.