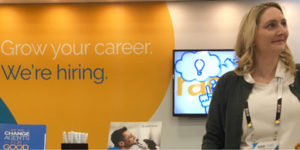 Pathway Vet Alliance says it is looking to hire more than 175 veterinarians across the company's network of veterinary hospitals.
In addition to veterinarians, Pathway is also hiring for hundreds of support positions—both nationwide and at its main support office in Austin, Tex.—in business development, human resources, IT, practice management, and marketing.
"Our continued growth over the last few years has been extraordinary, and we remain committed to investing in our existing team members and creating new career opportunities nationwide," says Renee Harbour, the company's talent director and mergers and acquisition DVM integrations manager. "Pathway is a conduit for people who want to practice their passion and help make an impact in the veterinary industry. We invite those interested in joining our team to visit our website and become a change agent for good."
In 2018, the company acquired 55 new veterinary practices, and now supports nearly 200 locations across the U.S., employing more than 4,500 staff members. Pathway was ranked 1,094 on Inc. magazine's 37th annual Inc. 5000, which is a list of the nation's fastest-growing private companies.
Applicants interested in joining Pathway's team can visit the website.