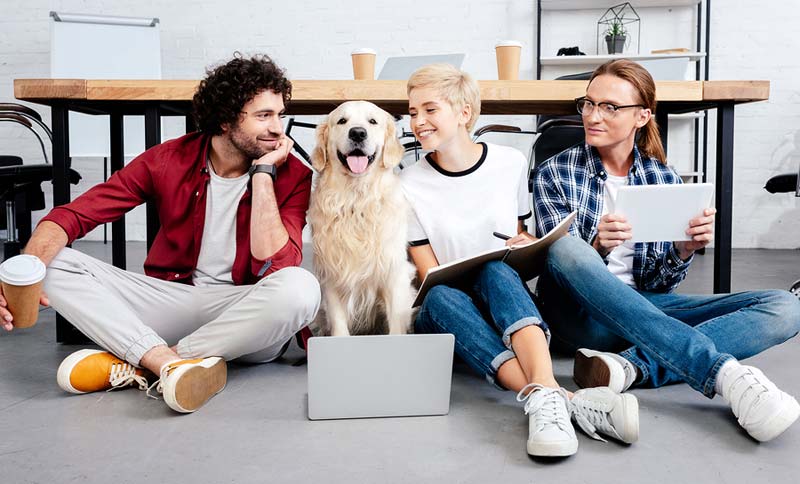 Not only are animals a large part of our lives, but pet ownership has a significant impact on how we build our communities.
This is according to an inaugural report from Mars Petcare and the Better Cities for Pets program, which explored animal-related housing, policy, and government trends in North America's most pet-friendly communities.
The Better Cities for Pets Report looked at the 31 cities in the U.S. and Canada that have achieved the program's certification and identified seven emerging trends that appear to be picking up steam. They are:
Housing: rental property owners are increasing their pet-friendly amenities to include more "pet-optimized," convenience-driven housing options
In-store service: businesses are catering to pet owners by offering additional services, such as pet-sitting for shoppers
Workplace: employers are permitting animals in workspaces to maintain and attract new talent, as well as increase productivity
Dining: restaurants are offering unique restaurant options, directed at dog owners and their pooches
Rescue: animal shelters are being spruced up to attract more potential adoptive families and help pets feel more at ease in their temporary homes
Common areas: public spaces are becoming more animal-centric, with many cities transforming parking lots, street corners, and sidewalks into gathering areas for people and pets
Politics: political leaders are advocating for animal rights and pet welfare as more of their constituents demand change
"We're excited to share the inaugural Better Cities for Pets annual report, which highlights the latest trends in pet-friendly cities and what citizens want to see in their own communities," says Mark Johnson, president of Mars Petcare North America. "We created this report using data and insights from our collaboration with government officials and consumers across the country. We look forward to following the journey of these cities as they continue to make progress, and we hope this report serves as inspiration for other communities looking to drive change and welcome pets."
Other key findings of the report include:
92 percent of Better Cities for Pets-certified cities surveyed offer local programs that distribute pet food for families in need;
87 percent of employers say being dog-friendly helps them attract and retain more talent; and
60 percent of certified cities take pets into account when planning green space.
To date, 31 cities have received Better Cities for Pets certification. They are:
Arlington, Tex.
Bentonville, Ark.
Bloomington, Ind.
Calumet City, Ill.
Cleveland, Ohio
Dallas, Tex.
Downey, Calif.
Fort Wayne, Ind.
Franklin, Tenn.
Gresham, Ohio
Hallandale Beach, Fla.
Henderson, Nev.
Houston, Tex.
Key West, Fla.
Laguna Niguel, Calif.
Meaford, Ontario, Canada
Memphis, Tenn.
Miami, Fla.
Miami Lakes, Fla.
Nashville, Tenn.
Oakland, Calif.
Plano, Tex.
Port St. Lucie, Fla.
Reno, Nev.
Rochester, Mich.
Royalton, Minn.
Santa Clarita, Calif.
Southport, N.C.
St. Petersburg, Fla.
Topeka, Kan.
Tucson, Ariz.
To view the full report, click here.