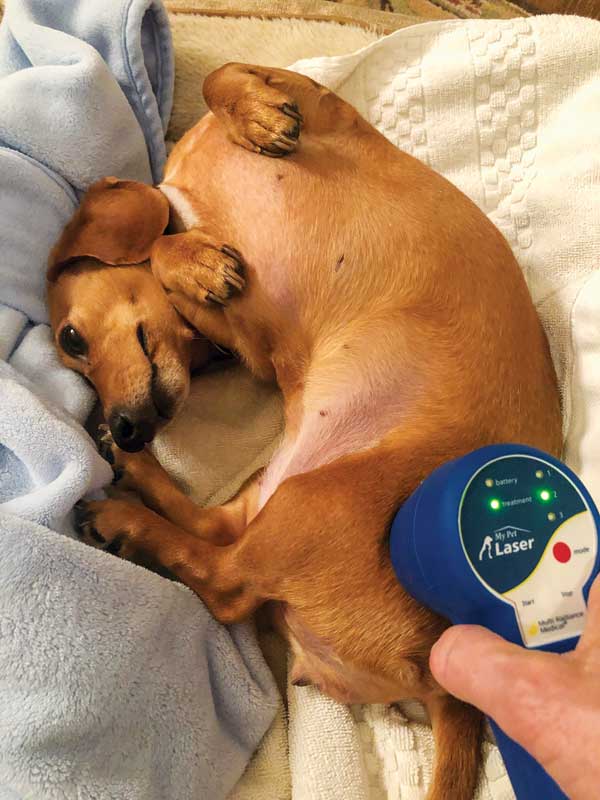 Animal rehabilitation is a growing sector in veterinary medicine, considering ongoing research on its benefits and applications, as well as new product innovation.
"In what was once an afterthought, animal hospitals are now adding certified rehabilitation veterinarians to their staff, and an increasing number of rehabilitation centers are opening across the globe," says Liz Rubinstein, cofounder of GingerLead in Denver, Colo.
Products and services have also become more tailored to veterinary patients, both to their unique conformational needs as well as their particular medical issues, according to Lisa A. Miller, DVM, CCRT, CVA, veterinary medical director at Companion Animal Health in New Castle, Del.
"Thanks to the pioneering work of many people in the veterinary rehabilitation therapy field and continued specialized educational programs and development of the American College of Veterinary Sports Medicine and Rehabilitation (ACVSMR), veterinarians and their support staff are more educated about the need for rehabilitation in pets," Dr. Miller says.
Improved outcomes obtained by incorporating rehabilitation after surgery have helped increase its popularity, explains J. Mark Strong, global director of business development of Multi Radiance Medical in Solon, Ohio.
"As [an orthopedic surgeon] candidly remarked to me, 40 percent of success is based on [his] procedure, while 60 percent is determined by postsurgical care and treatment," Strong says.
Animal rehabilitation is a client-driven field, according to Janet Van Dyke, DVM, Dipl. ACVSMR, founder and CEO of Canine Rehabilitation Institute (CRI) and affiliate faculty member at Colorado State University, College of Veterinary Medicine and Biomedical Sciences.
"As dog owners have become increasingly aware of the benefits of rehabilitation, they have driven veterinarians to become more involved in this field," Dr. Van Dyke says. "Dog owners/handlers no longer accept that a dog who has had a major stifle surgery should be kept confined for several weeks. Now they call the practice where the surgery is to be performed to ask about post-op rehabilitation options. If the practice does not offer these, they will find another place to have the surgery and the rehabilitation done."
Theories, therapies, and techniques
Physical rehabilitation, as defined by the American Association of Rehabilitation Veterinarians (AARV), is the diagnosis and management of patients with painful or functionally limiting conditions, particularly those with injury or illness related to the neurologic and musculoskeletal systems. The goal is to achieve the highest level of function, independence, and quality of life possible for the patient.
"In some cases, rehabilitation or physical therapy has made it possible for some animals to heal without surgery," says Molly Jenkins, co-owner of SpectraVET in Coeymans Hollow, N.Y. "In other cases, animals who have had surgery have better results after rehabilitation as opposed to those who do not go through rehabilitation. For working and sporting dogs and horses, it is more important than ever for these animals to get back to work as soon as possible with the least likely chance of reinjury."
The means to these ends are vast and include hydrotherapy, medical massage, acupuncture, treadmills, therapeutic exercise, passive range of motion, and assistive devices.
At one time, assistive devices could be as simple as a towel.
"We've come a long way since the towel," Rubinstein says. "Today's pet owners want higher-quality options for their pet's health, safety, and a better overall experience. Slings, harnesses, knee and back braces, prosthetic devices, and wheelchairs are now commonplace. Along with advances in animal rehabilitation services, we are all helping to improve the quality of life for our beloved furry family members."
Kinesiotaping is one new technique that is being evaluated, according to Van Dyke.
"This is a treatment technique that has been employed in human physical therapy for many years," Van Dyke says. "Our team at Colorado State University's College of Veterinary Medicine and Biological Sciences teaching hospital, led by Sasha Foster, MSPT, CCRT, has begun to study the feasibility of applying this technique on canine patients. It is quite different from the human application due to the difference in skin motion over the muscles being targeted."
While the temptation may be to run out and purchase "K-tape," or any other new or innovative device, veterinarians must first learn proper technique, Van Dyke adds.
Laser therapy (a.k.a. photobiomodulation) is also a valuable asset, Jenkins says.
"Laser has long been known to not only accelerate healing, but also offer stronger repairs, reducing the chances of reinjury," Jenkins says. "It's also a great adjunct to other modalities. It works well with shockwave, platelet-rich plasma (PRP), etc., all with the added benefit of no harmful side effects, unlike NSAIDs."
As new research comes about, companies are adjusting their product lines, Jenkins says, pointing to the examples of using blue light for antibacterial effects and 904-nm super-pulsed probes for chronic inflammation cases. Another innovation is the use of probes with individual lenses for the laser diodes to better get through the patient's hair to treat the skin.
Miller agrees, emphasizing the need for an evidence-based approach to developing new equipment.
"We are learning more and more each day through research that photobiomodulation has unique effects, including those on nervous tissue, and when dosed correctly, may help slow the progression of certain neurodegenerative conditions such as degenerative myelopathy [in combination] with an excellent rehabilitation therapy program," she adds. "This is very exciting and has interesting implications for not just veterinary medicine, but human medicine as well."
Not just about the products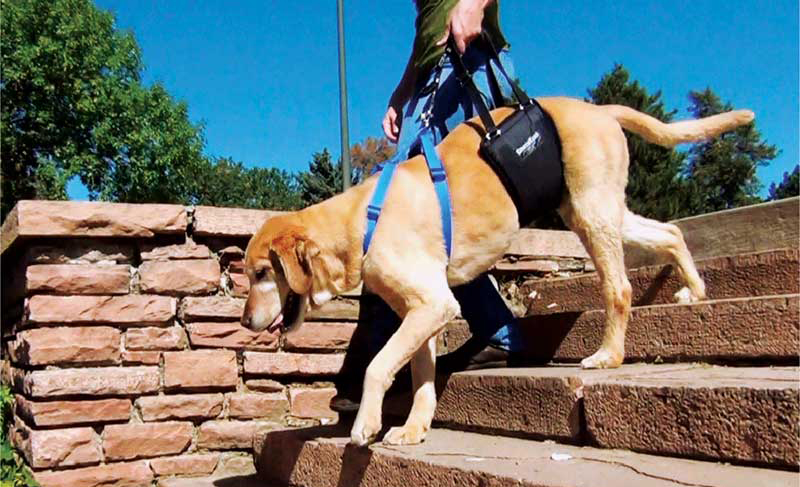 With the influx of awareness, some veterinarians may want to jump on the rehabilitation bandwagon and forge ahead by investing in products. Van Dyke, however, advises taking a more cautious and thoughtful approach.
"The vast majority of the techniques that are employed by physical therapists to improve mobility in human patients involve manual therapies and therapeutic exercises, rather than products," Van Dyke says. "The temptation is to purchase equipment thinking it will correct the impairment(s) with which patients present. Unfortunately, there is little any piece of equipment can do to benefit the patient unless it is applied appropriately. Knowing when, how, and why to apply any device requires training and a solid understanding of the musculoskeletal anatomy of the tissues that are impaired."
So, how should veterinarians incorporate such services? Van Dyke recommends they first pursue training in this field so they are better aware of the benefits and the best methods to apply these therapies. She also recommends they connect with trained veterinarians, physical therapists, and veterinary nurses in their area who are available to help them with these cases.
The field will only continue to evolve, Miller says.
"I see the future of animal rehabilitation as continuing to develop better diagnostic and treatment techniques to improve outcomes in our patients, not just through the development and improvements in technologies, but also through continued advanced education and collaboration between the veterinary field and physiotherapists worldwide," Miller says. "We still have so much to learn from each other and from research in this area, not just in photobiomodulation. As our knowledge of the science behind certain modalities grows, along with how to better utilize them, so will our skill in diagnosing and treating our patients."