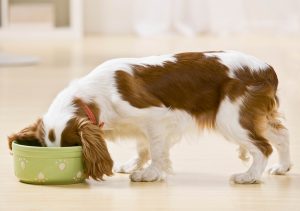 New data on the relationship between dilated cardiomyopathy (DCM) in dogs and their eating habits has been released.
According to the U.S. Food and Drug Administration's (FDA's) Center for Veterinary Medicine (CVM), in cases in which dogs ate a single primary diet (i.e. didn't eat multiple food products, excluding treats), 90 percent reported feeding a grain-free food. Approximately 10 percent reported feeding a food containing grains and some of these diets were vegan or vegetarian. A large proportion of diets in canine DCM cases—both grain-free and grain-containing—include peas and/or lentils in various forms as a main ingredient.
Many of the investigated case reports include breeds of dogs not previously known to have a genetic predisposition to the disease.
Since July 2018, the agency has been collaborating with a variety of groups within the animal health sector to collect and evaluate information about DCM cases and the diets pets ate prior to becoming ill.
The agency is continuing its research to identify the specific dietary link to development of DCM. FDA-CVM investigative activities include:
Analyzing cases statistically to search for correlations between diagnosed DCM cases and what those dogs did or did not eat
Working with the Veterinary Laboratory Investigation and Response Network (Vet-LIRN), a collaboration of government and veterinary diagnostic laboratories to test blood, serum, and tissues from affected animals
Collaborating with Chesapeake Veterinary Cardiology Associates (CVCA) to collect case summaries and blood/serum/tissue of dogs diagnosed with DCM to see if there are unique factors separating diet-associated DCM from genetic
Reviewing echocardiograms of dogs who are not showing symptoms of DCM to evaluate the significance of early changes in heart function
Consulting with board certified veterinarians to identify nutritional factors such as nutrient bioavailability and ingredient digestibility that may contribute to the development of heart disease
Examining ingredient sourcing/processing and product formulation with pet food manufacturers
The FDA encourages pet owners and veterinary professionals to report both symptomatic and asymptomatic cases of dogs suspected to have DCM connected to diet online. To read the updated investigation, click here.