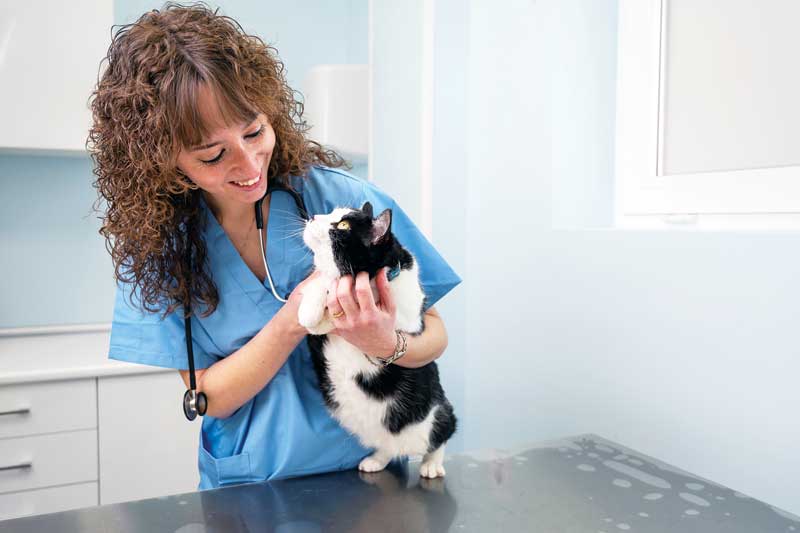 The heart of evidence-based veterinary medicine (EBVM) is, of course, evidence. Specifically, EBVM recognizes controlled research evidence as the most reliable source of information about the diseases we treat and the treatments we use. Integrating this kind of evidence with our individual expertise and the circumstances and needs of each patient and client yields the most effective patient care.1,2
One of the many challenges to practicing EBVM is having good evidence to rely on. There are many limitations to the available research evidence in veterinary medicine, but one that does not get enough attention is the lack of participation of general practitioners in clinical research.
Academic research
Research has traditionally been the province of academic veterinarians and specialists. Though the vast majority of patients are treated in primary care practice by general practitioners, the evidence our treatments are based on comes mostly from studies of patients seen in specialty practice or university hospitals.
The conditions studied and the scientific questions asked are determined by researchers accustomed to patient populations, medical problems, and resources for diagnosis and treatment, which are all very different from those in the general practice setting.
Academic veterinarians typically see patients with more severe disease and more uncommon medical conditions than those encountered in general practice. They also have more extensive tools and resources available for diagnosis and treatment. These differences greatly reduce the applicability of research conducted in academic settings to the primary care patient population.
In addition to this problem, the lack of participation in research by general practitioners has other negative consequences. It is often difficult to recruit enough subjects for veterinary studies, and including more patients from primary care population would increase the size of study populations. This would, in turn, improve the quality of study results and make them more reliable, as well as more broadly applicable.
From the perspective of EBVM, more participation by GPs in clinical research would also have benefits in terms of improving the ability of clinicians to understand the strengths and limitations of research results. The importance of critical appraisal and methods for limiting bias and error, and the importance of thoughtful integration of research evidence into clinical decision making, are easier to appreciate when one has participated in generating evidence through clinical research.
To the extent some of the resistance to EBVM comes from the lack of relevance of much research evidence to the problems faced by general practitioners and from insufficient understanding of how to evaluate and apply research findings to clinical problems,3 greater participation of general practice veterinarians in research would improve both the quality and use of research evidence.
It is also widely recognized there is deep dissatisfaction among veterinarians with their jobs. There are many factors driving this, including debt and other economic stressors, and the psychological challenges presented by the work, by clients, and by the difficulty balancing personal and professional spheres. However, a sense of intellectual and professional stagnation is likely a contributing factor for many veterinarians.
In one survey, 51 percent reported a lack of continuing education opportunities as a source of stress.4 In the same study, 50 to 65 percent of veterinarians reported a sense of doing meaningful work, and other chances to continual learn and advance in their careers was an important positive factor in their job satisfaction.
Participation in research is one opportunity outside traditional clinical practice for veterinarians to contribute in a meaningful way to the profession and to advance animal welfare while also advancing their own knowledge, skills, and career. As much as I love clinical medicine, over 20 years in practice I certainly felt some degree of professional stagnation, a sense I had hit a ceiling in my career growth well before I was ready to retire.
Activities outside of the clinic, such as participation in advancing EBVM, working as an investigator on clinical research studies, and now working in longevity research, have all been welcome opportunities to reinvigorate my enthusiasm for the veterinary profession as well as a sense I am making meaningful contributions.
Who should research?
Equine veterinarian Peter Rossdale, OBE, MA, PhD, Drmedvet (hcBerne), DVMS (hc Edinburgh), DVSc (hc Sydney), FACVSc, DESM, FRCVS, spoke eloquently of the potential value of research for veterinarians in practice in a prescient article from 1978.5
"We must provide an outlet for the creative faculties…and it is this challenge, which is recognized by every graduate who turns away from practice, disillusioned by his or her inability to find satisfaction in a situation where…the expectations of training are dashed by the reality of practice. Somehow, we must change the system lest the process of education leads to an increasing number of square pegs looking for a home in a world of round holes. I believe involving the in clinical research is the way to change the system."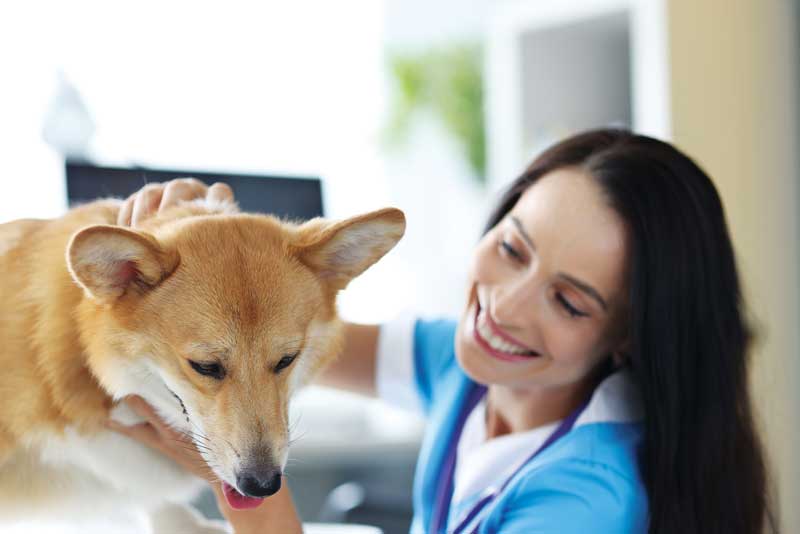 Given these benefits of greater participation by GPs in clinical research, better quality data, and better job satisfaction, why do so few veterinarians in practice get involved in clinical research? There is, of course, a lack of evidence on this question, but there are a number of likely factors. These include the culture of veterinary medicine and the attitude research is best left to academics and specialists; a lack of training and confidence in the skills needed to participate in research; and pragmatic limitations of time, staff, money, and other resources.
These are all surmountable barriers. The culture of veterinary medicine and our understanding of the role of veterinarians is always evolving. The profession has shifted from a primary focus on agriculture and food animals to over 75 percent of veterinarians working in companion animal medicine.6 The roles and responsibilities of veterinarians have changed and expanded greatly throughout the history of the profession, and an increased role for general practitioners in clinical research would be a relatively small change.7
As for the knowledge and skills needed to conduct research in practice, these can be learned. Veterinarians are the paragon of lifelong learners, and developing new skills is one of the most satisfying aspects of the profession. Likewise, the pragmatic barriers of time, staff, and resources can be overcome once the value of such investments is properly understood.
Clinical research, of course, is not only a source of valuable evidence and an opportunity for individual and professional growth; it is also a potential source of revenue for veterinarians in practice. Vets with the skills to conduct high-quality clinical trials are much sought after by the animal health industry, which needs to produce high-quality evidence for regulators to market their products.
It is incumbent upon academic institutions and the animal health industry to facilitate greater participation of general practice veterinarians in clinical research. Making knowledge, training, logistical support, and other resources available to clinicians in primary care practice to facilitate their participation in research will benefit all stakeholders.
Patients and clinicians will benefit from better quality and more relevant research evidence. Practitioners will be better equipped to understand and apply such evidence to solve clinical problems, which will improve patient care.
Veterinarians in general practice will also enjoy greater job satisfaction from enhanced opportunities for learning and professional development, as well as the potential for an additional source of revenue. Academics and industry will have greater access to a patient population better representing the majority of companion animals seeking care, as well as to the valuable insights of clinicians with extensive experience treating this population.
As Dr. Rossdale also said so eloquently over 40 years ago,5 "We should stop propagating the view that research is carried out in institutions while practitioners should confine themselves to clinical work… we must seek to elevate the status of the practitioner, not only that his position is elevated in the eyes of the academic, but, more importantly, in the minds of practitioners themselves. Too often we hear a practitioner cannot be expected to teach or to research. This is the philosophy of despair."
Brennen McKenzie, MA, MSc, VMD, cVMA, discovered evidence-based veterinary medicine after attending the University of Pennsylvania School of Veterinary Medicine and working as a small animal general practice veterinarian. He has served as president of the Evidence-Based Veterinary Medicine Association and reaches out to the public through his SkeptVet blog, the Science-Based Medicine blog, and more. He is certified in medical acupuncture for veterinarians. Columnists' opinions do not necessarily reflect those of Veterinary Practice News.
References
Sackett DL, Rosenberg WM, Gray JA, Haynes RB, Richardson WS. Evidence based medicine: what it is and what it isn't. BMJ. 1996;312(7023):71-72. http://www.pubmedcentral.nih.gov/articlerender.fcgi?artid=2349778&tool=pmcentrez&rendertype=abstract. Accessed October 23, 2014.
Straus S, Haynes B, Glasziou P, Dickersin K, Guyatt G. Misunderstandings, misperceptions, and mistakes. Evid Based Med. 2007;12(1):2-3. doi:10.1136/ebm.12.1.2-a
Vandeweerd JM, Kirschvink N, Clegg P, Vandenput S, Gustin P, Saegerman C. Is evidence-based medicine so evident in veterinary research and practice? History, obstacles and perspectives. Vet J. 2012;191(1):28-34. doi:10.1016/J.TVJL.2011.04.013
North American Veterinary Community. Amplifying the Voice of the Veterinary Community 2020. https://navc.com/download/2020_NAVC_Voice_of_the_Vet.pdf. Accessed August 13, 2021.
Rossdale PD. Combining research with veterinary practice. Can Vet J. 1978;19(12):327. https://www.ncbi.nlm.nih.gov/pmc/articles/PMC1789444. Accessed July 29, 2021.
American Veterinary Medical Association. U.S. Veterinarians 2020. https://www.avma.org/resources-tools/reports-statistics/market-research-statistics-us-veterinarians. Accessed August 13, 2021.
Gibbs SEJ, Gibbs PJ, Paul E, Gibbs J, Gibbs SEJ, Gibbs EPJ. The Historical, Present, and Future Roleof Veterinarians in One Health. Curr Top Microbiol Immunol. 2012;365:31-47. doi:10.1007/82_2012_259