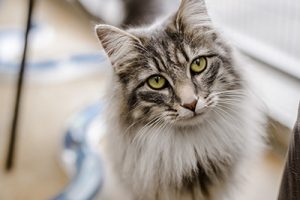 In a review published in the Journal of Feline Medicine and Surgery, Jessica M. Quimby, DVM, Ph.D., DACVIM, Department of Veterinary Clinical Sciences at The Ohio State University, and Dori L. Borjesson, DVM, MPVM, Ph.D., Veterinary Institute for Regenerative Cures at the University of California, Davis, consider both the current and potential clinical applications of mesenchymal stem cell therapy in cats.
The use of bone marrow-derived stem cells is established for the treatment of human cancer patients and, as such, veterinary applications for bone marrow- and adipose-derived stem cells are being evaluated. In their review, Drs. Quimby and Borjesson consider the emergence of this trend, as well as the current understanding of the biology/immunology of mesenchymal stem cells.
Additionally, the authors analyze previous use of mesenchymal stem cells in the treatment of a number of inflammatory, degenerative, and immune-mediated diseases of cats. Traditionally, managing such conditions relies on a lifelong use of medication, with the potential for associated side effects. Often, cats do not respond to standard treatment strategies and, thus, the medication may not protect against the progression of the underlying disease.
So far, applications of mesenchymal stem cell therapy in cats have produced encouraging results, including trials for conditions such as feline chronic gingivostomatitis (which affects up to 12 percent of cats), enteropathies (i.e. inflammatory bowel disease), and asthma. The treatment has resulted in few side effects and, in some cases, proved curative.
The use of these cells, however, in the treatment feline chronic kidney disease has yet to be established.
In their review, Quimby and Borjesson concluded while mesenchymal stem cell therapy has great potential as a therapeutic option in feline disease, many questions about the logistics of its application remain.
To access the full report, click here.