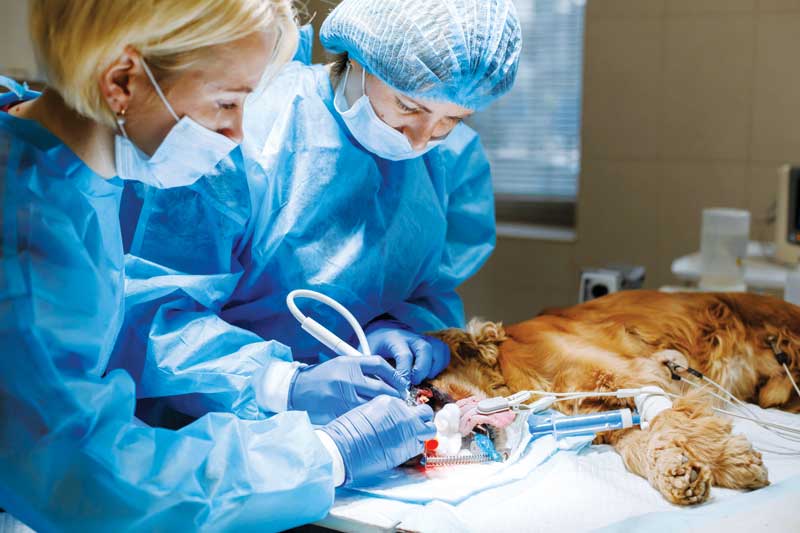 In honor of National Pet Dental Health Month, this is the final installment of an exclusive three-part series on how to grow your practice through dental services. To read part one, click here. For part two, click here.
In our first two installments, we wrote about baselining your dentistry program and the need to train your entire staff. Now we turn to the task of getting more of your clients to say yes to oral health. To do that, you must take a multichannel approach to client communication and, most importantly, recommend treatment. This may come as a surprise, but a recent survey revealed the number one reason pet owners do not have their pets' teeth cleaned is because the doctor never makes the recommendation. It's likely every other patient you see has periodontal disease, which means your client education and marketing materials should not only focus on treatment, but also prevention.
Little convincing is needed for the patient with advanced disease because bad breath, cruddy tartar, and loose teeth are obvious signs that are hard to ignore. The trouble is, those patients are suffering and may have been for years, so it is your job to begin educating clients about the need to prevent disease as early in their pet's life as possible. It is much less expensive to prevent disease than to treat it, both in terms of your clients' hard-earned money, as well as their pets' quality of life and longevity. As the patient ages and disease progresses, the cost to treat rises, as does the risk from anesthesia when there are comorbidities.
If you want to increase dental compliance, your methods for educating clients need to be on point when owners are in your clinic. That said, client education should extend well beyond what they see and learn while they are with you. Every touch point with current and prospective clients should include messaging about preventive dentistry, so that once they arrive in your practice, they expect an oral exam and a discussion on the findings. When clients enter your clinic or hospital (and throughout their visit), dental messages must support the importance of oral health in terms of prevention and treatment. For those who comply with your recommendation for dental care, reinforcing their good decision and harnessing their experience for the benefit of your other clients will pay off over and over.
When clients arrive at your practice, the customer care team member should review the reason for the visit and explain an oral exam will be a part of the physical exam. This is the first in-person reference to oral health your clients should receive, helping them to understand how important it is to pets' overall wellness. Remember, many clients see you as their pets' doctor, but on the human side, the dentist is a different office, so we may need to make the connection for them. Oral health messaging should be ubiquitous throughout their visit from the reception area to the waiting room, into the exam room, and even in your retail space.
Consistent messaging
In our last article, we emphasized how training your entire staff on dentistry is vital for a successful dentistry program. Your customer care team should watch a dental procedure from start to finish so they have an understanding and true appreciation for all that goes into the process. Observing a procedure allows them to effectively communicate and reassure clients of the quality care and expertise that is involved with a dentistry procedure. When your customer care team reinforces the message clients are hearing from veterinarians and technicians, it evokes confidence, credibility, and compliance, which leads to healthier pets and happy clients.
Brochures
Handing your client a brochure outlining the importance of oral health or anesthesia safety isn't as effective as opening it up and highlighting essential points regarding the patient care you are recommending. Make sure clients understand what's at stake, ask them to make a commitment to their role in home care, and walk them through the steps to a comprehensive oral radiograph exam (CORE) procedure under anesthesia. If you are taking the time to personally deliver a message, they will understand it is important. If not, you leave it up to chance, and it may just get ignored and discarded later.
Procedure books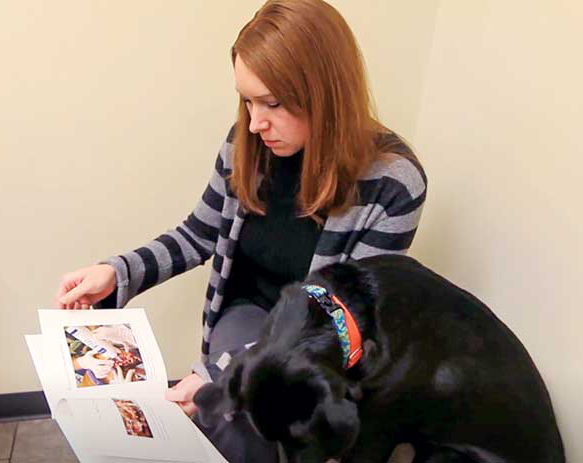 Ever heard the saying a picture is worth a thousand words? Consider putting together a picture book that illustrates all the steps of the recommended dentistry procedure. What better way to create and reinforce the perception of value or the difference between the care your hospital provides versus the clinic up the road that charges half the price. Taking pictures of each step in your hospital and uploading them to one of the many photo album sites is easy and very affordable. Key components include the oral exam, preanesthetic bloodwork, IV catheter and fluids, multiparameter monitoring, thermal support, a dedicated team member monitoring the patient, dental radiographs, scaling and polishing, charting, oral surgery, home care product pictures, and happy pets.
Exam room posters
Think about your own experience going to the doctor and how medical posters are usually hanging on walls. You probably look at those posters while you're waiting, so why not do the same in your practice. Posters on the wall showing the importance of dental radiography or anatomy of the teeth are informative and can also be terrific conversation-starters. Your team can create customized messages for each exam room on a bulletin board, or you could purchase posters already created by various industry partners. Be sure to frame them for a more professional look.
Dental models
When clients think about teeth cleaning, they are likely only considering the tartar on crowns, and that simply cleaning it off is the goal. However, 60 percent of the tooth lies below the gum line, which is precisely where painful disease hides. Dental models that show the entire tooth from the crown to the apex of the root can give clients perspective as to why X-rays are needed and why just removing the tartar from tooth surfaces is insufficient. Each exam room should be equipped with cat and dog dental models, or they should at least be easily accessible.
Client handouts
These are important, not just when making a recommendation, but for when a procedure is complete. What better way to validate the perception of value when you send home a pet's dental chart, radiographs, and before-and-after pictures.