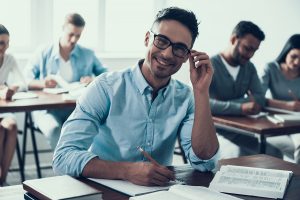 A new award has been set up to help students deal with debt and create employment opportunities for the future.
Southern Veterinary Partners (SVP) has launched its Tuition Assistance Awards to mitigate financial struggles for emerging professionals and pave a path for selected students to work with SVP following graduation.
"We hope by removing the stress of veterinary school debt, SVP will allow them to completely focus on their patients, clients, and enjoy life outside of work," said Jay Price, DVM, chief executive officer of SVP.
SVP conducted interviews and on-the-job training to select two veterinary students who will each receive a $20,000 award. The chosen applicants were Samantha Rape, Mississippi State University (MSU) College of Veterinary Medicine, Class of 2019, and Mary Alice Haile, Lincoln-Memorial University (LMU) College of Veterinary Medicine, Class of 2019.
After graduation, both students will join SVP in the workplace. Rape will become an associate veterinarian at Gateway Animal Hospital in Statesboro, Ga., and Haile will work as an associate veterinarian at Aiken Animal Hospital in Aiken, S.C.