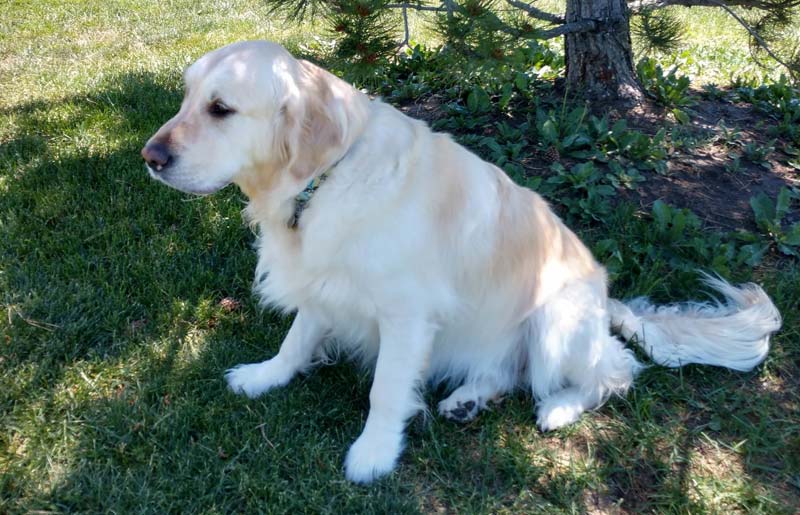 The advantages of the long-supported practice of spaying or neutering dogs are being questioned, thanks to new research based on data analyzed from the Morris Animal Foundation's Golden Retriever Lifetime Study.
The study, published in PLOS ONE, shows that altering large-breed dogs can increase the animals' risk of obesity, and, if done when the dog is young, their risk of nontraumatic orthopedic injuries as well.
"For years, we've been taught spaying or neutering your dog is part of being a responsible pet owner, but there really are advantages and disadvantages to consider when making that decision," says Missy Simpson, DVM, PhD, Morris Animal Foundation epidemiologist and lead author on the paper.
The research looked at health data collected over six years from the more than 3,000 golden retrievers in Morris's Golden Retriever Lifetime Study.
Approximately half of the group had undergone spay or neuter surgery. Dr. Simpson found the dogs that had been altered were 50 percent to 100 percent more likely to become overweight or obese, regardless of their age at the time of surgery.
Age, however, seemed to be a significant factor in relation to nontraumatic orthopedic injuries, with dogs that had been spayed or neutered before reaching six months having a 300 percent greater risk of sustaining those injuries.
"Our study results give dog owners and veterinarians new information to consider when deciding on when to spay or neuter their dog, especially when considering the long-term health of their pet," Simpson says.
While the paper focused on golden retrievers, the results can likely be applied to other large- and giant-breed dogs.
"Different owners have different concerns for their dogs and the decision to spay or neuter your dog is a very complex one," says Morris's chief scientific officer, Janet Patterson-Kane, BVSc, PhD, FRCVS. "It's a balance in managing the risks of neutering or not neutering for owners committed to their dog's health."