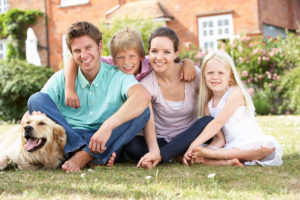 They've always been your best friend, but now a new nationwide survey has found owners largely consider dogs to be part of the family.
Sponsored by SpotOn Virtual Smart Fence, the survey asked 1,500 dog owners about their pet parent habits and behaviors.
The survey found:
98 percent of dog owners consider their dogs to be members of the family;
50 percent of dog owners say their dog sleeps in a family member's bed, while an additional 32 percent have their dogs sleep in a family member's bedroom; and
60 percent of Northeast dog owners saying they cuddle their pet at night, compared to 49 percent of respondents from other regions.
According to SpotOn Virtual Smart Fence, the survey's results indicate there are opportunities for businesses and public spaces to meet the needs of the growing population of dog owners:
48 percent rely on parks and recreation for outdoor activities with their dog;
71 percent of dog owners in the New York metropolitan area note they have access to amenities such as dog parks, outdoor areas, and dog-friendly stores and eateries;
86 percent of dog owners feel welcome at the homes of friends and family with their pets;
37 percent say it is too inconvenient to travel with their dogs and have skipped a trip because of the difficulty; and
59 percent of dog owners said they've never stayed overnight in a hotel with their dog and only 13 percent always travel with their dogs for overnight stays.