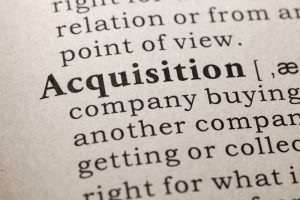 Pets Best will now operate under Synchrony's CareCredit to offer pet parents more options to pay for veterinary care.
"With Pets Best, we now have unique insight into the fast-growing pet health insurance market and can offer pet owners more choices for their pet's care," says CareCredit CEO, Beto Casellas. "This acquisition will further strengthen our strong veterinary relationships by giving veterinarians the ability to offer comprehensive financial options and a seamless customer experience."
Pets Best has more than 125,000 pet health insurance policies, more than one million claims processed, and payouts of $200 million in claims.
"CareCredit has unmatched expertise with consumer financing in the veterinary industry, and their digital-first, customer-focused culture perfectly complements our priorities," says Pets Best president, Chris Middleton. "Joining forces with CareCredit, we can quickly scale our offerings and provide a full suite of financing options to our customers, benefiting veterinarians, pet parents, and ultimately pets for the long term."
As a result of the acquisition, CareCredit will offer consumers comprehensive care for their pets by merging financing and insurance options.