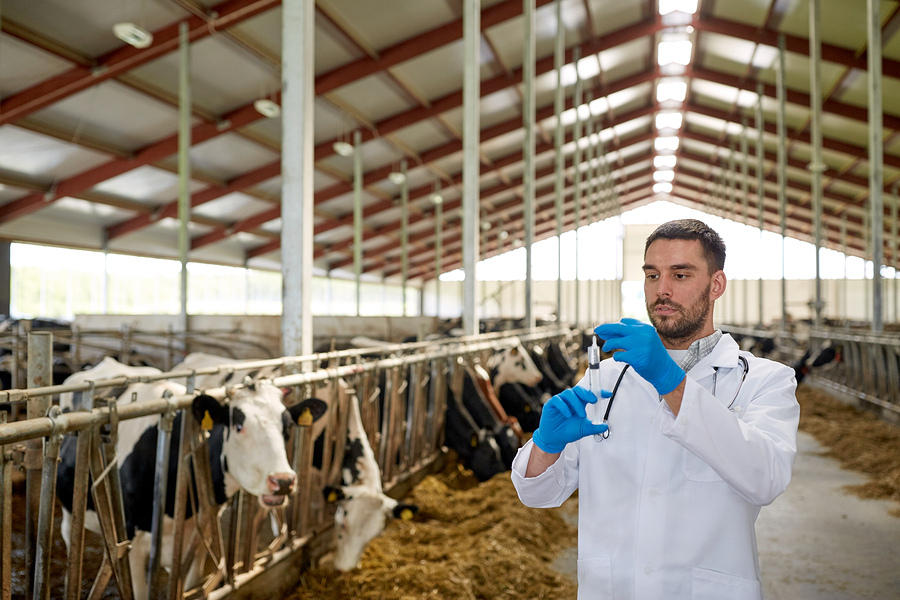 Synthetic Genomics Inc. announced that it has partnered with Ceva Santé Animale to utilize Synthetic Genomics' next-generation synthetic RNA replicon platform to develop vaccines for livestock.
Synthetic Genomics' RNA replicons are programed to deliver genetic instructions to a body's own cells to unleash a powerful immune response against a specific disease, the company said. These RNA replicons carry the genetic code for a self-replication engine as well as antigens that signal for an immune response. The self-amplifying, RNA-based vaccine triggers rapid and immediate antigen expression within host cells, which induces strong T cell and B cell responses.
These fully synthetic vaccines have lower dose requirements and simplified manufacturing compared to traditional vaccine approaches, according to the announcement.
"We have made tremendous progress to date in programming RNA to develop next-generation vaccines that are multigenic, tunable and, most importantly, scalable for commercially competitive markets such as animal health," said Synthetic Genomics CEO Dr. Oliver Fetzer. "This partnership with Ceva, a leader in animal health, highlights the promise in deploying our synthetic biology capabilities to build RNA systems capable of improving global health in a variety of ways."
Financial terms of the agreement were not disclosed.
Synthetic Genomics modifies and writes genomes to enable transformative products in the areas of vaccines, medicines, nutrition, and biotechnology research. Ceva is a global veterinary health company focused on research, development, production and marketing of pharmaceutical products and vaccines for companion animals, livestock, swine, and poultry.