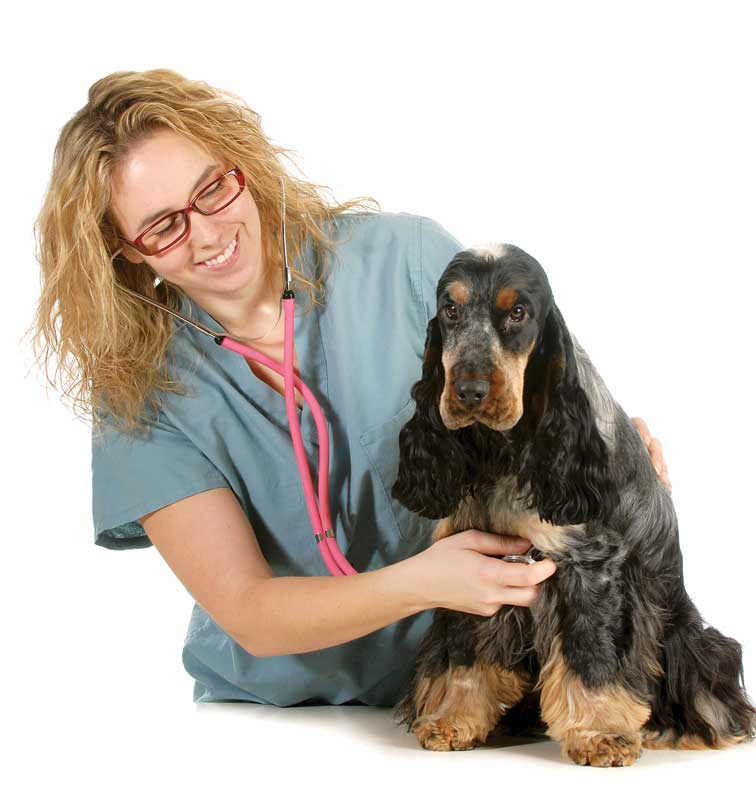 Dogs love their human families with their whole hearts, and the humans who love them back want to keep their beloved companions' hearts healthy. It's estimated that about 10 percent of dogs will be affected by heart disease at some point in their lives, but the good news is that continuing advances in canine cardiology are expanding the options for diagnosis and treatment of common heart ailments in dogs.
Expanded use of pimobendan
Pimobendan is a standard therapy for late-stage myxomatous mitral valve disease (MVD) in dogs. Now, a recent study has demonstrated its efficacy in treating dogs with advanced preclinical disease in delaying the onset of congestive heart failure (CHF).1
The EPIC study, which was published last year, determined that dogs with advanced preclinical MVD who were treated with pimobendan had two-thirds the risk of developing CHF or being euthanized or dying naturally from a cardiac event compared with dogs given a placebo.
The random, blinded, international multicenter study of 360 dogs found that canines with advanced preclinical MVD who were given pimobendan developed CHF or died on average 15 months later than dogs who were not given the drug, with an average time to the primary endpoint of 1,288 days versus 766 for the control group.
In addition, results from QUEST and VETSCOPE studies are "robust evidence that this drug not only improves survival time, but also quality of life," said Michele Borgarelli, DVM, professor of cardiology and director of the Comparative Cardiovascular Laboratory at the Virginia-Maryland College of Veterinary Medicine.
"These findings represent a huge leap forward in the treatment success experienced by most dogs," 
said Rebecca Stepien, DVM, clinical professor of cardiology at the University of Wisconsin School of Veterinary Medicine.
Another recent drug study has demonstrated the efficacy of the diuretic torasemide for treating CHF in dogs. The randomized, single-blinded study of dogs determined that a daily dose of torasemide was equivalent in efficacy with a twice-daily dose of furosemide, which is currently the only diuretic recommended in the American College of Veterinary Internal Medicine consensus guidelines.2
This is significant because torasemide is more bioavailable and has a longer half-life than furosemide, according to Lance Visser, DVM, an assistant professor of cardiology at the University of California, Davis School of Veterinary Medicine.
Advances in surgical treatments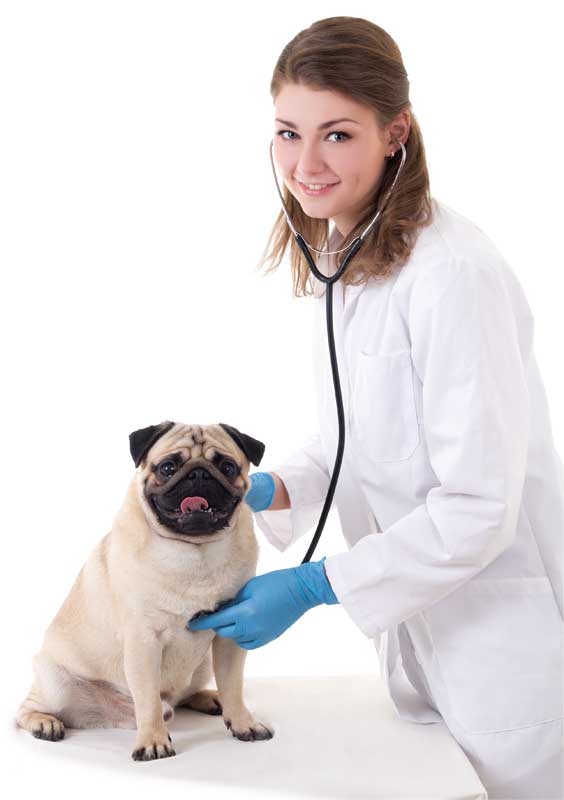 New surgical techniques for treating heart disease also are on the horizon. Dr. Borgarelli and his colleagues are investigating a minimally invasive technique for repairing valves damaged by MVD. They recently published the results of a study in which an expanded polytetrafluorethylene (ePTFE) chordal implantation device, the Harpoon TSD-5, was used to repair mitral valves in six purpose-bred beagles.3 Chords were successfully implanted in five of the dogs. Of those dogs, one died early due to a hemorrhage, and the four others reached the 30-day follow-up point.
Currently, open-heart mitral valve surgery is only available in France and Japan, and the surgery, at tens of thousands of dollars, is prohibitively expensive. If a noninvasive procedure for repairing mitral valves became widely in clinical practice, it would be a more convenient and affordable option for treating MVD in dogs, Borgarelli said.
"Hopefully, we can continue to develop this," Borgarelli said. "We have been funded for doing the pilot study for dogs so far, and we hope to be able to do the other two dogs by the end of the year. The inclusion criteria are for very diseased dogs who don't have much hope other than doing the procedure."
Another surgical advancement on the horizon is a new type of balloon valvuloplasty device to treat puppies with congenital pulmonic stenosis. Dr. Visser co-authored a study examining the effectiveness of the device compared with one currently used in clinical practice. The study team determined that the new device might be more effective at dilating narrowed pulmonary valves compared to conventional balloons, resulting in better outcomes.
"Compared to the conventional balloon, this new type of balloon is showing better reduction in velocity and pressure of blood," Visser said, who noted that that the study has been submitted for publication and is being reviewed.
Dr. Stepien ranks the increasing use of minimally invasive surgical procedures as among the top three or four recent advances in canine cardiology.
"More and more interventional (catheter-based) procedures are being performed in veterinary medicine," he said. "Most frequently, these procedures are used to correct or treat congenital heart diseases like patent ductus arteriosus and pulmonic stenosis."
There's an app for that
Another advance in cardiac devices for canines is the adoption into veterinary practice of a new ECG app, Alivecor's Kardia. The app, which was approved by the FDA in 2012 for human use, enables individuals to check their heart rate and rhythm simply by downloading the Kardia app to their smartphone and using a fingertip sensor pad to capture the data.
Visser said that his practice is now using the app to monitor the heart rhythm and rate of dogs with heart arrhythmias. The owners download the app to their phone, check their dog's heart rate by placing the phone case with the sensors attached over the dog's heart using an electrode gel, and email the PDF to the practice.
"They can monitor the dogs at home, and it's not as inconvenient as always having to come in to the clinic," Visser said.
The promise of genetics
Just as study of the human genome has transformed medicine by mapping the genes associated with many diseases and enabling clinicians to tailor treatments to a patient's genetic makeup, so, too, will the study of the genetic basis of MVD and other heart disease in dogs likely advance prevention and treatment options.
Borgarelli said he is enthusiastic about the wealth of data that will be generated in his study, "Longitudinal Outcome of Mitral Valve Disease (Look-Mitral)." In the study, which began in October 2015 and closed its enrollment in September 2017, is gathering data from more than 4,000 dogs from 102 breeds diagnosed with MVD. The research team is analyzing the history and progression of the disease among the dogs enrolled in the study.
"We hope this database will provide more information to owners and breeders, such as differences in breeds regarding the progression of the disease and the parameters and the identification of prognostic factors that will help us to identify patients that would benefit from earlier interventions," said Borgarelli. "We'll probably be able to take pictures of the enrolled population next year, but data on the prognosticative factors will be another three or four years."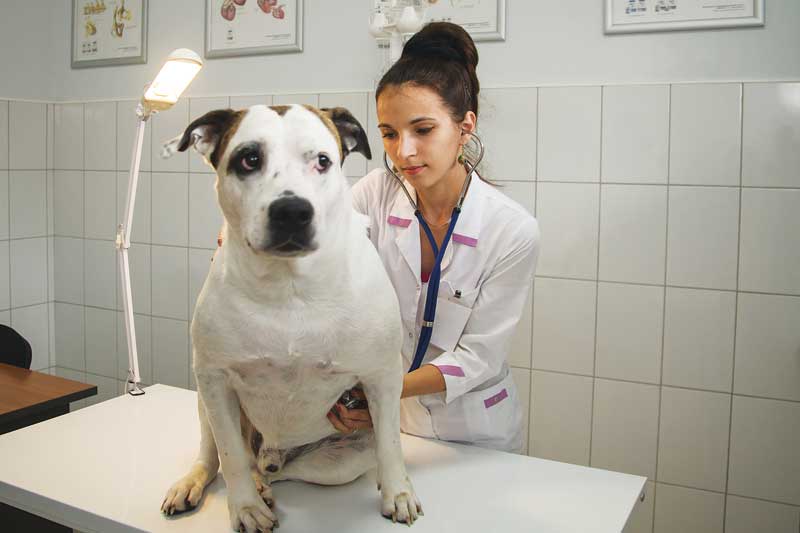 At North Carolina State University, researchers are investigating genetic mutations linked to MVD, as well as how genetic variations in dogs with MVD affect their response to medications.
"We have not found any genes yet, but we will continue to work on it," said principal investigator Kathryn Meurs, DVM, Ph.D., associate dean of research and graduate studies at North Carolina State University College of Veterinary Medicine.
Researchers at the Cummings School of Veterinary Medicine at Tufts University also are investigating the use of stem cells to slow the progression of MVD. In a double-blind study, 10 dogs with MVD that had progressed to congestive heart failure were injected with either stem cells taken from the umbilical cords of puppies or a placebo three times in three-week intervals. The dogs are being followed for a year.
"We became interested in stem cell therapy for heart failure in dogs after reading about the promising results from human stem cell therapy," said lead investigator Vicky Yang, DVM, Ph.D., assistant director of the Regenerative Medicine Laboratory at Cummings.
"For dogs who have been dealing with long-term heart disease and CHF, the left ventricle will develop fibrotic regions that may affect its efficiency in contraction," said Dr. Yang. "Therefore, one of our hopes is that stem cell therapy may control this fibrotic process and slow down its detrimental effects."
The pilot has shown that the therapy is safe; the dogs did not experience any adverse effects, she said. The next step is to determine whether the therapy is beneficial and, if so, the mechanism by which the stem cells provide that benefit.
In human studies, the theory is that it is not the stem cells themselves that provide the beneficial effects but the small signaling packages called extracellular vesicles produced by these stem cells that stays around in the heart to "re-educate" existing heart cells and promote recovery from injury, Yang said.
"Our lab is working on these extracellular vesicles produced by stem cells and analyzing their contents," she said. "The goal is to figure out which component of these vesicles exerts beneficial affects in diseased tissues."
More opportunity for advanced cardiac care
Finally, the last piece of good news in canine cardiology is that in tandem with advances in the field, more and more pet owners have the means and the willingness to invest the time and money into heart care for their dogs. Ninety-five percent of people in the U.S. who have pets consider them to be part of the family, a percentage that has increased seven percent in the past decade, and more pet owners are purchasing health insurance for their pets.
"I see that change," said Borgarelli. "People are willing to spend more money and take more care of their dogs and cats. There's also been advances in treatment, so people see that their pet still has a good quality of life."
References
1 Boswood A, et al. J Vet Intern Med. 2016:30[6]:1765-1779.
2 Chetboul V. J Vet Intern Med. 2017: doi:10.1111/jvim.14841.
3 Borgarelli M. J Vet Cardio. 2017: 19[3]:256-267.