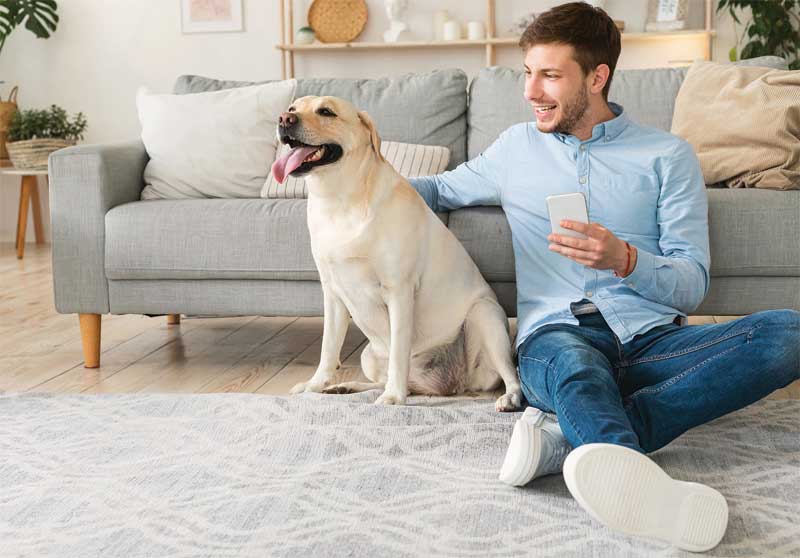 Personalization in emails usually goes something like this: "Hello, [client name]. It's time for [pet name]'s wellness examination and [vaccination]."
This customization has its benefits, but data show clients are looking for a more genuine and meaningful connection with their pet health-care provider. To help build that bond, it's time for veterinary practices to evolve digital communications beyond personalization toward a more personal touch.
The difference between these two ideas may seem like semantics, but changing from one approach to the other represents a mindset shift that moves client communications from a one-way pushing out of tailored information (i.e. personalization) to a customized experience that puts each pet owner at the center of the interaction (i.e. personal touch). Doing so can improve client compliance and, ultimately, your patients' well-being.
Give pet owners the power of choice
The proliferation of choice in today's marketplace has shifted power from businesses to consumers. As a result, clients expect options, even from their veterinary clinic. To help accomplish this, meet their expectations by offering a comprehensive menu of communication alternatives to meet personal preferences. To give clients the personal touch, your practice's communications channels should include most, if not all, these options:
a website;
social media;
email;
text messages;
video chat;
pet health app;
push notifications;
postcards; and
phone lines.
Omnichannel dividends are measurable. Meeting clients where they prefer to communicate increases the number of veterinary visits. For example, recent data from one digital communications provider suggests pet owners using a clinic's mobile app visit the practice more than those who don't use it.
Right now, you may send email reminders or present your business on your website, but there are ways to engage more deeply with clients, such as two-way text messaging or providing them with an app that allows them to manage their pet's health.
Consider this: According to a recent study by BankMyCell, 75 percent of millennial pet owners (the largest group with pets) avoid phone calls because they're time-consuming. Instead, they prefer to engage in text message conversations written on their own time. Data from one communications software provider shows pet owners who interact with a veterinary clinic through text messaging send more than three messages
per discussion.
Still, texting isn't for everyone. There's a different set of clients who love talking on the telephone, so don't scrap the phone lines. Offering multiple channels allows clients to choose their preferred way of interacting with your practice.
Make your practice their practice… on their smartphone
Our connection with technology—and the businesses that use it—changed as it moved onto our smartphones and into our pockets. Computers and software represent the lowest level of connection. People buy software to serve a purpose, but it doesn't feel like their software. Next is the internet. Clients go to a website to learn about a business, such as a veterinary practice, but that website belongs to the business.
The highest level of connection occurs when consumers can morph technology into a personal experience. Think about an app you use regularly where you have added personal details, pictures, and maybe even stored your payment information. This is a personal attachment we don't see in other digital channels. This connection with the app is amplified because it's on your smartphone, which includes your settings, your photos, and your contacts. The technology becomes yours.
This is why you don't brand your own practice app in the same way as your website. By giving clients a personal space to manage their pet's health, they will be more likely to use the app, more active in their pet's health, and more engaged with you and your brand.
How to get your practice started
Shifting to offering personal touch communications doesn't mean your practice needs to overhaul every digital channel or redesign your website. By signing on with a communications software provider, you get access to plug-and-play features you can integrate into your existing practice-management software and digital channels, including your practice website. The software is customizable, so you can work with your provider to implement features based on your practice's needs (see the article to the right for tips based on your practice's level of digital communications prowess).
The average cost for most communications software ranges from about $150 to $500 a month. The cost increases based on the features your practice chooses to use, such as appointment requests, appointment reminders and confirmations, two-way text messaging, and a client app. Many providers require a contract, but some don't, which gives your practice the flexibility to adjust based on what works best for your team and your clients.
Patient health (and business) payoffs
Whether clients communicate with your practice through an app, a two-way text message, a series of emails, or a private social media message, giving them the choice allows them to better listen and respond. Leverage that to improve your patient care and business by:
Creating more effective reminders: Increased engagement regarding pet health due to personal touch communications means greater engagement on channels that deliver reminders and clients acting on them
Decreasing the number of no-shows: The simple move to varied appointment confirmation formats, such as text message confirmations, increases the likelihood clients will keep their appointments. By making it easier for clients to notify you of scheduling changes, you'll know about cancellations more often and sooner, reducing the lost revenue opportunity by filling available appointments.
Freeing up team members' schedules: Your practice team is busy, maybe even the wrong kind of busy if phone calls take too much time. A phone conversation is synchronous, as in each person must be synced and communicating at the same time. Digital communications are asynchronous. Because your team can send a message and then do something else while waiting for a response, they'll save time by engaging in digital communications over phone calls. This is especially true with curbside appointments, which appear anecdotally to require more than six phone calls per visit. Taking team members off the phone frees up valuable minutes that add up to meaningful hours.
Extending pet wellness appointments without extending the veterinarian's time: There's never enough time to address every topic with all clients. Conversely, pet owners can feel rushed into decisions during
too-abbreviated appointments. When clients schedule a wellness exam, ask if they'd like to receive pre-appointment information. Before they walk in the door, you can prepare them with an outline of what the exam will include, a list of tests or preventive treatments you expect they'll need to say "no" or "yes" to, and an estimate of how much those items will cost. Better-prepared clients are more likely to comply with your recommendations.
Increasing rechecks: Clients appreciate a check-in after a sick visit, but making those calls are time-consuming. Completing check-ins through your clients' digital communication channel of choice saves time and keeps them engaged.
Increasing client engagement is the crux of offering a more personal touch. By providing clients a choice of communication channel, they become more engaged and better connected to your practice. In addition, their loyalty will increase and they will be more likely to accept your patient care recommendations. And that helps achieve the ultimate goal: healthier pets.
QUICK "PERSONAL TOUCH" TIPS FOR PRACTICES AT EVERY LEVEL OF DIGITAL COMMUNICATION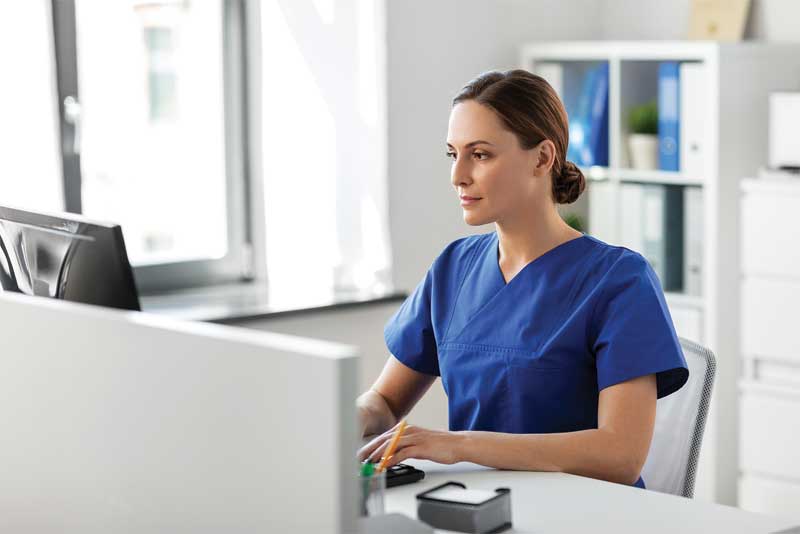 Beginner
Digitize your client base: Collect email addresses and mobile numbers so your practice can take advantage of multiple communication channels and your clients know they have options.
Know your options: Before you choose a digital client communications platform, take a close look at the features it offers (e.g. two-way text messaging, video chat), how you can customize those features and turn them on or off, and what the pricing and contract structure look like for each of them.
Lean on your provider: Once you choose a digital communications platform, a customer service representative (CSR) should support you at every step from initial setup all the way through to executing individual communications. They can help you implement features that may seem more advanced.
Intermediate
Keep the same processes and people: Digital communications may be different in form, but your practice team is still collecting and sharing the same information. As such, maintain team members' roles and responsibilities while giving them access to digital communications tools. If your CSRs usually call to remind clients about appointments, they can manage the digital appointment reminder process. If a veterinary technician usually makes post-surgery calls, set up a computer near the operation suite so the same technician can type a message via text and/or email.
Maintain strict data hygiene: Only type in information relating to a field's intended use, even if you don't use the field in your communications. For example, typing "jerk" into the "Title" field could allow an unfortunate error to sneak into an email.
Avoid overcommunication: Sending more than one or two blast messages a month to your entire client base could land you in the "spam" column. Instead, target individuals with information directly related to them. For example, if you'll unexpectedly be closed on Monday, only contact the clients who had appointments. Then post a related note on your practice website or social media page.
Advanced
Expect stellar service: The personal touch isn't just for your clients, it's for you, too. Your digital communications provider should set a shining example of what it means to offer choice and personalization. Pay attention to their approach and speak with them often to ensure you're unlocking their platform's full benefits.
Implement an integrated loyalty program: Some digital communications platforms offer in-app loyalty programs, allowing clients to earn points and redeem them for goods or services at your practice. This is the pinnacle of personal touch communications.
Taylor Cavanah is CEO and founder of PetDesk, a client communication software for veterinary practices. He serves on the Veterinary Virtual Care Association's (VVCA's) advisory board and has worked as a technology entrepreneur for 15 years.