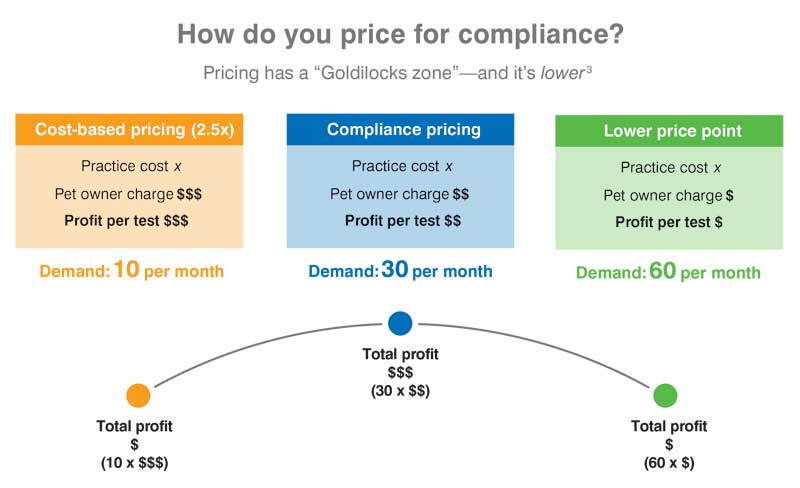 For veterinarians, preventive care might include a physical examination, diagnostics, vaccinations, preventatives, parasite and vector-borne disease screening, as well as diet and weight management, depending on client and patient needs.
Now more than ever, people are invested deeply in their pets. In fact, a recent pet owner survey1 shows COVID has improved peoples' relationships with pets. Forty-five percent of respondents said spending more time with their pets has contributed to an increase in their household's happiness, while 84 percent say they feel more attuned to their companion animal's health as a result of quarantine.
So why preventive care diagnostics? Why now? These diagnostic panels help improve patient care and outcomes by identifying abnormalities sooner when treatment options are greatest, establishing patient-specific baseline values and allowing for trending of values and detection of subtle changes over time. Here are other reasons to make preventive care diagnostics part of your protocols:
They provide a unique, ethical, durable revenue stream that is insulated from competitive influences, such as online pharmacies.
Preventive care diagnostics maximize impact at wellness pet visits by uncovering opportunities to provide an increasing level of care that is also financially beneficial for the practice.
Preventive care diagnostics increase client retention as a result of supporting the human-animal bond.
By helping pets live longer through early detection and closer medical management, the client relationship is strengthened, which can improve the economic health of the clinic in the long-term.
Ultimately, preventive care works because it is good medicine that leads to good business outcomes, which then facilitate good medicine. The profits realized from preventive care diagnostics can allow practice owners to reinvest in the business through new medical technology, enhanced patient care, improvements to the client experience, and a deeper investment in the hospital team (e.g. new hires, improved wages/benefit, investment in CE, etc.).
Now that we see it's a great time to bring this level of care and service to clients, how do we make it work? Consider the following.
How do we make strategic pricing work for everyone?
According to a recent white paper by the Veterinary Hospital Managers Association (VHMA),2 to price strategically, we have to consider cost first. How much does it cost a practice to deliver the service? This number will be the minimum that can be charged to the client, while still returning a reasonable profit to the practice. With diagnostics specifically, the customer is paying for the cost incurred at the laboratory, the processing of the samples, and most importantly, the veterinarian's time and knowledge.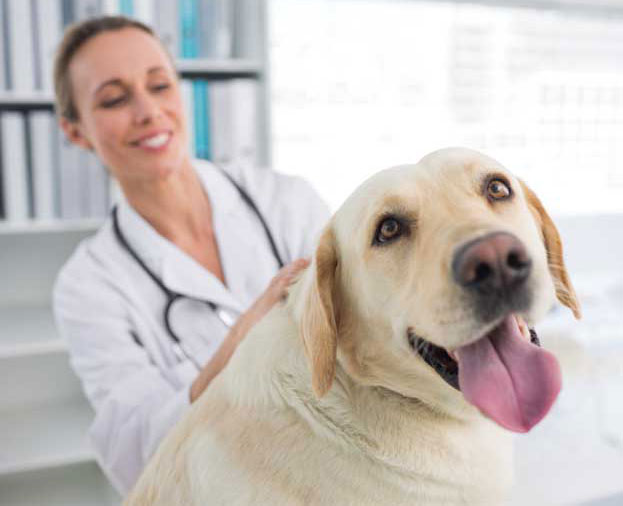 After cost, we have to assess customer value. We can think about this as the actual total amount of money a pet owner is willing to pay for the functional and emotional benefits they perceive they gain from veterinary services. Thinking about customer value helps set the ceiling, meaning the highest price the practice can charge. To do this, it's important to assign a dollar value to both functional benefit of the diagnostics, but also peace of mind and other emotional benefits.
It could almost go without saying that another critical element is reference prices—we never want to go well outside the various reference points that are available. Consider industry benchmarks, historical pricing within the practice, and of course, your competitors' prices.
Finally, the value proposition is a critical consideration. What is the significance of the practice's unique characteristics relative to competitors? This final factor will help determine how cost, customer value, and reference prices should each be weighted in making pricing decisions. Easy, right?
If the four pillars of strategic pricing are cost, customer value, reference prices, and value proposition, a practice can use these factors to thoughtfully determine a pricing strategy.
What is pricing for compliance and how is it different?
Compliance-driven pricing is a strategy that encourages pet owners to accept our recommendations. This is a significant shift in how veterinary practices have historically thought about pricing for diagnostics. In the past, the price the pet owner was charged for veterinary diagnostics was calculated with cost-based pricing—a markup of two to three times the practice cost was a generally accepted benchmark.
Rather, each practice has to think strategically to determine what the best pricing might be for preventive care testing—it will likely be less than the standard markup. In fact, compliance has what we call a "Goldilocks zone," meaning the price that drives both pet owner acceptance of our recommendations and maximizes profit.
Validating compliance-driven pricing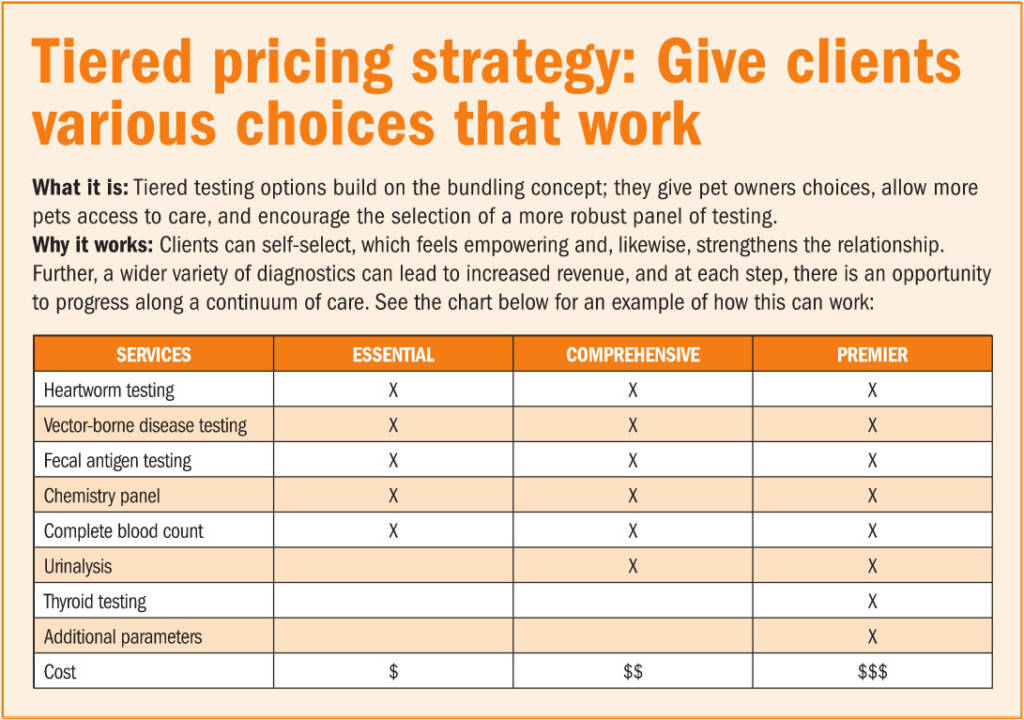 Any kind of change, especially in a category as sensitive as pricing, will feel strange. But consider the following three concepts that support compliance-driven pricing:
The lab cost is a small portion of the cost incurred in diagnostic testing. The veterinarian's time and knowledge is the major cost. Yet, many DVMs who are comfortable charging for their expertise in other scenarios—like a routine spay versus pyometra surgery—aren't considering this piece when they price diagnostics. However, if preventive care diagnostics are routine and simply take less time than a sick-pet visit, they can be charged as such.
The second concept that makes this pricing strategy smart and effective is downstream revenue. While the diagnostics will be priced lower, if you test more, you'll find more. The additional diagnostics and medical treatments that stem from the initial tests also serve to support a lower price for preventive care diagnostics, as we would not have identified the need for the additional care without the initial preventive care testing.
The third piece of the puzzle is price sensitivity, which explains why consumers will pay different prices for the same thing under different circumstances. If an animal is visibly unwell—has diarrhea or is urinating in the home—pet owners will likely pay more to understand why than if a screening fecal examination or monitoring urinalysis is recommended as part of a standard well pet visit. With preventive care, pet owners have greater price sensitivity because the pet appears outwardly healthy, making a lower price point critical to help pet owners accept our recommendations. Finding the Goldilocks zone (see graphic above) means more pets get care and your hospital can achieve strong profitability.
We've established compliance-driven pricing generally helps pet owners accept preventive care recommendations. And it should be clear preventive care truly can be an affordable and valuable offering for clients, as well as an ethical revenue growth source for practices. Regular screening tests uncover potentially treatable issues that would otherwise remain unknown. To make it work, however, practices need to consider a pricing strategy that leads to pet owner acceptance of recommendations. For even more ideas on preventive care diagnostics and pricing, see American Animal Hospital Association's (AAHA's) website for resources.
CREATE LOYALTY WITH A WELL-DESIGNED BUNDLE
What it is: Price bundling—or packaging a set of screenings together—is another way to implement preventive care in practices.

Why it works: It is successful because clients appreciate the savings and services included in a "package deal," and practices are served by the increase of sales in a single transaction.
Elizabeth Hetler, DVM, CVPM, is an Illinois native who did her undergraduate studies at Michigan State University and earned her DVM degree from the University of Illinois. She entered small animal practice in the Chicago suburbs and has held positions as an associate veterinarian, practice owner, director of corporate practice, and relief veterinarian for dozens of small animal practices. Dr. Hetler's clinical interests include preventive care, internal medicine, dentistry, client education, and low-stress patient interactions. Additionally, she has a strong background in practice management, employee engagement, and business operations. After more than 17 years in clinical practice, Hetler joined the IDEXX team to pursue her passion for helping the profession practice high-quality medicine and operate thriving businesses. Outside of work, she is married to a fellow veterinarian, has two sons, and shares a love of Labradors and orange cats.
References
1 New survey reveals effects stay-at-home order may have on pets and their owners [press release]. Vancouver, WA: Banfield Pet Hospital; May 26, 2020. www.banfield.com/about-us/news-room/press-releases-announcements/new-survey-reveals-effects-stay-at-home-order-may. Accessed September 30, 2020.
2 Value-based strategic pricing tools and resources. Veterinary Hospital Managers Association website.
www.vhma.org/resources/value-basedstrategicpricing. Accessed September 30, 2020.
3 Hetler E, Drumm N. Pricing strategies made simple: How to crack the code on financial growth. Presented at: WVC 92nd Annual Conference; February 16–19, 2020; Las Vegas, NV.