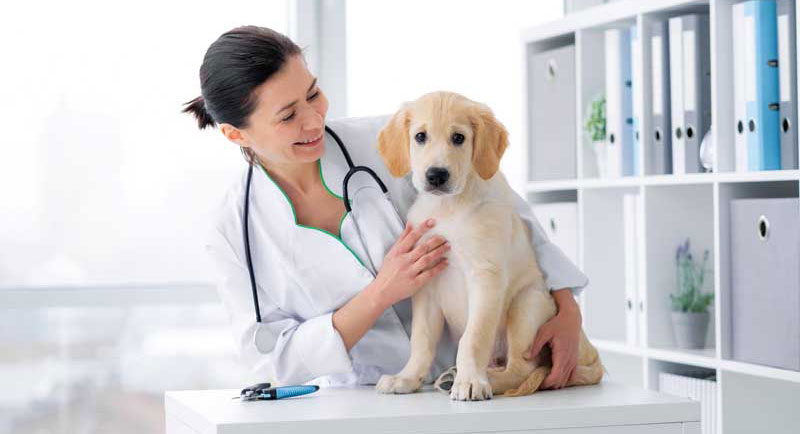 Whether over the phone or in the practice, COVID-19 or not, the concept of the three Es—energy, empathy, and edification—is an important secret you can use to wow clients.*
Energy
How do you want to be greeted when you call a business or walk up to a front desk? Would you rather interact with an upbeat, energetic receptionist or a sluggish, uninterested person you may have interrupted during a thrilling session of Candy Crush? It's not only attitude that affects a client's experience—it is also the overall energy level they experience. This is especially important when talking to someone on the phone, which is why a good rule of thumb is to remember to smile. A sincere, cheerful attitude is communicated even then.
It takes experience and skill to figure out the purpose of a call and determine the appropriate professional response. For example, if someone is a new client shopping around for a veterinary clinic for their puppy, you can be as upbeat and bubbly as you want. However, if someone is calling to schedule a euthanasia, you may want to tone it down a little.
If you are dealing with a difficult or disgruntled client, you should remain positive and pleasant, as being over-the-top chipper may be taken as an offense. A good exercise is to record a few phone conversations with clients and then listen to the recordings to gauge your energy level.
Exhibiting energy and enthusiasm doesn't only affect phone communication—they are a major factor in face-to-face interactions with clients. When answering the phone or speaking with clients, don't cut out the small talk.
Your dialogue could start like this: "Good morning Mr. Smith. My name is Amanda and I will be Kiki's nurse today. How are you doing? How can I help you?" That is much more engaging than simply starting with a blasé, "What's going on with Kiki?" Team members who show how passionate and excited they are to care for a patient will make the client feel welcome and reinforce their belief that your practice is the right one for them.
Empathy
Another important trait that can make or break a client's experience is empathy, which is defined as the ability to understand or share the feelings of others. While similar to sympathy, empathy goes further.
Sympathy is caring about and understanding the suffering of others, whereas empathy is the ability to experience the feelings of others. Our profession is centered around a very emotional part of clients' lives: their pets.
Have you ever gone to a physician's office and felt the doctor and the nurses didn't seem to care about your issues and just wanted to move on with their day? That is where empathy can, indeed, make all the difference.
When Mrs. Jones calls to say Spike had horrible diarrhea all over the white carpet in the living room, please don't start with, "When can you come in?" First, empathize with her and say, "Oh Mrs. Jones, I'm so sorry to hear that! That sounds terrible! My dog had an episode like that once and it was awful. Let's see when we can get Spike in so he can feel better."
The simplest way to empathize with someone is to share a similar experience you had. It reassures clients that you understand and you're here to help. That level of care and reassurance makes a pet owner feel more at ease. With a new client, this can help you start to build rapport.
Empathy matters the most when a client is dealing with a poor prognosis or with euthanasia. It can be as simple as saying, "I know you're suffering from a great loss right now. I recently lost one of my pets. If there is anything you need, please don't hesitate to reach out to me." A little kindness goes a long way. Someone who feels understood and appreciated is much more likely to remain a long-term client.
Edification
Edification is the third and probably most important trait that will help your clinic. To edify something is to educate others and illuminate on a particular subject. Think of it as an endorsement.
Everyone in the clinic—from the "front" to the "back"—should be edifying each other and the practice itself. Build the clinic up to be the greatest place in town, and clients will be drawn to the positivity. They will feel they made the best choice for their pets' care. Of course, don't make stuff up as you go—your comments should be authentic!
If you believe you are working with the greatest veterinary team (otherwise, why are you working there?), it is not only easier to edify others, but your authenticity will be obvious to pet owners. When a new client calls your practice looking for the best veterinarian for their puppy, they should hear, "Dr. Johnson just loves to meet new puppies. She is so gentle with them, especially when it's their first visit. I know she would love to take care of you and little Sophie."
Reassure them they are in the right place and your team is the best to handle their pets' needs. This could sound something like, "I'm sorry to hear about your difficulties. Dr. Miller has treated multiple patients with similar problems that had very successful outcomes. I know he will be happy to take a look at Gizmo to help find you some answers."
Encourage your team members to make themselves relatable by pointing out they share a favorite breed as the client or their pet has the same issues as theirs, for example. This fortifies the pet owner's confidence in their choice. "I have a poodle, too, and he's also been dealing with allergies for years. Thanks to Dr. Brown, they're finally under control."
Upon checkout, if a client seems to be struggling with the news of a recent diagnosis, you could say, "Mrs. Walker, I know how you must be feeling. My cat was diagnosed with the same issue. Dr. Taylor worked tirelessly to help him feel better and was excellent at educating me on what my options were. I know she will be able to help Max feel better."
Edification is extremely important when answering the phones. When potential clients call, they've probably already checked your practice out. Their general impression is then greatly influenced by their first phone call. This is where edification is so beneficial.
Based on the client's needs, you might recommend a specific doctor with a special interest in the pet's problem. Talk about a similarly tough situation with a positive outcome that was recently handled by them. This will boost the client's confidence and will win them over before they've even stepped foot in the door.
Never lead the conversation with pricing. If a client calls about prices, don't just give them this information and send them on their way. Instead, engage them by asking questions about their pet, what type of veterinary care are they looking for, and what are their specific needs. Maybe they want late-day appointments, grooming/boarding, or home delivery. This allows you to talk up your practice, your team, and your abilities to serve them.
"If you're looking for grooming and boarding recommendations, we actually have a fully staffed facility right on the premises. Your pet will always be closely monitored, cared for, and have access to immediate medical attention, should they need it. Our kennel workers are the most caring people I know. They walk and play with the animals boarding here like they were their own. I wouldn't take my dog anywhere else." Steer the conversation away from cost and emphasize the level of care and compassion if they schedule an appointment with one of your amazing, talented, caring doctors.
Clients "buy" based on feelings. If they get the wrong vibe from their phone interaction, they're likely to look elsewhere. But you know your practice is absolutely, positively the best option, right?
HOW TO EDIFY A CLIENT ABOUT A VETERINARIAN
Whatever your position in the practice, here is easy-to-adapt wording you can use when introducing a client to a veterinarian, especially one who is a recent addition or a new graduate.
"Ms. Wallace, you called the right practice. Dr. Moore is such a great veterinarian. You're going to love her."
"Mr. Martin, have you met our new veterinarian, Dr. Lee? Oh, you're going to like him a lot. He's so nice and laid back. He truly takes great care of our nervous patients."
"Ms. White, Dr. Thompson is the most trustworthy veterinarian you'll ever meet."
When a client hears multiple times how great you are (via receptionists and technicians), they can't wait to meet you—they are convinced you walk on water. Then, of course, it's up to you to live up to their expectations!
Phil Zeltzman, DVM, DACVS, CVJ, Fear Free Certified, is a board-certified veterinary surgeon and author whose traveling surgery practice takes him all over Eastern Pennsylvania and Western New Jersey. You can visit his website at DrPhilZeltzman.com. He also is cofounder of Veterinary Financial Summit, an online community and conference dedicated to personal and practice finance (vetfinancialsummit.com). Kat Christman, a certified veterinary technician in Effort, Pa., contributed to this article.
* The 3 Es are inspired by Mark Costes, DDS, a dentist and management guru.