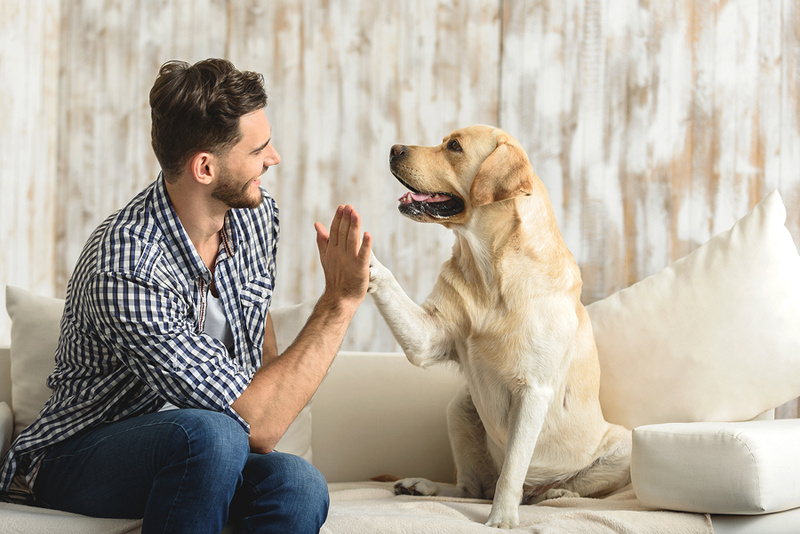 Aligning with statements from multiple animal and human health-care groups, IDEXX Laboratories says there is no evidence companion animals have been infected with SARS-CoV-2, the virus that causes COVID-19 in humans.
The veterinary diagnostics company says, to date, it has seen no positive results of the virus in the thousands of canine and feline specimens it has evaluated during validation of its new veterinary test system for COVID-19. The specimens were obtained from those submitted to IDEXX Reference Laboratories for PCR testing.
These results, IDEXX says, align with the current understanding that the virus is primarily transmitted person-to-person and supports the recommendation against testing pets for COVID-19.
"Should leading health authorities determine it is clinically relevant to test pets for the COVID-19 virus, IDEXX will be ready to make [the test] available," says Jay Mazelsky, IDEXX Laboratories' president and CEO. "Pets are important members of our family, and we want to keep them healthy and safe. We will continue to monitor COVID-19 and pet health across our global IDEXX Reference Laboratories network as this situation evolves."
The World Small Animal Veterinary Association (WSAVA), American Veterinary Medical Association (AVMA), U.S. Centers for Disease Control and Prevention (CDC), and the World Health Organization (WHO) concur there is "no evidence at this time" that pets could be a source of infection for other animals or humans. However, those who are sick with COVID-19 should avoid contact with animals, just as they should with people, until more information is known about the virus.
"When possible, have another member of your household care for your animals while you are sick," CDC says. "If you must care for your pet or be around animals while you are sick, wash your hands before and after you interact with pets and wear a face mask."
For more from IDEXX, click here.