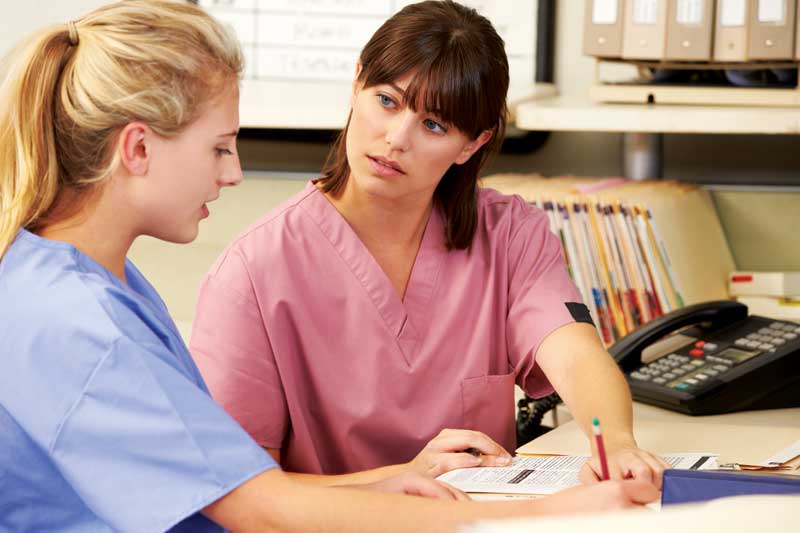 We often flinch at the first thought of an employee needing time off work, be it for vacation or sick time, and especially for an extended period, like a leave of absence (LOA). Who will cover their shifts while they are away?
If you hire someone to cover their shifts short term, you may be concerned about whether you must keep their position open to them when they wish to come back to work. If they did not ask for a leave of absence, should you offer one? What type of LOA do they qualify for and what documentation will be required?
While navigating these kinds of requests for time off work, keep in mind time off work is directly related to the physical, mental, emotional, and spiritual well-being of each of our team members. It is not just a legal obligation. It cultivates and creates a workplace culture of compassion and workplace well-being, which is something employees crave.
Determining the leave
How do we determine when an employee may be eligible for a LOA, and how do we start the process of granting them the time? We do this through what is called the interactive process, which primarily consists of asking the tough questions.
Ask questions about how much time away they might need to handle a particular situation, ask for details regarding any accommodations they may need, what their anticipated return to work date is, and if they will have any follow-up care or doctor's appointments. If multiple conversations take place, perhaps when deciphering what LOA is appropriate, or if an accommodation is reasonable, those are all considered a part of the interactive process.
The conversation may feel overwhelming, and will often be about very personal, private, and sensitive issues. It may help to think about the situation from their point of view as much as possible as with empathy, and it might make the conversation a bit easier. Be sure not to push the employee if they are not comfortable discussing their concern.
However, a few things to remember in these sensitive conversations is ask open-ended questions and let the employee provide information they are willing to share, remind them all conversations are confidential (be sure to keep them confidential), and lastly, offering support can only go as far as they are willing to accept help. If the veterinary practice has an Employee Assistance Program (EAP), these programs can be offered to employees that offer a variety of aid and are confidential. This is another alternative for employee support that is widely successful.
An important thing to keep in mind is the employee may not be aware of what options they have, and that part of the process can be challenging. More questions and follow up are usually needed at this point to find a reasonable solution for both parties.
Offering information about employee-eligible LOAs can also make the employee feel supported and open doors of communication.
Employer responsibility
The burden falls on the employer, this usually being the practice manager, to determine what type of LOA our employees need, eligibility requirements, and proper documentation. This means we must understand the different types of LOA the practice must legally provide to employees, on a federal, state, and even county or city level.
Some LOAs are very short, perhaps an unpaid hour of time off work to vote. Some may be a full day, as in the case of paid sick leave for a doctor's appointment. A much longer LOA may last months in duration, as in the case of pregnancy under Pregnancy Disability Leave, or to care for an ill family member under Family Medical Leave.
LOAs also include Workers' Compensation for a workplace injury or illness, including COVID-related illness. Some absences can be unpaid or paid, either by the company or by the government, and most LOAs protect the employee's job and option to return to work.
To make things even more challenging, the type of LOA available is mostly dependent on the number of employees the company has, and this number is calculated differently for different types of leave. Of course, every practice must follow federal laws and guidelines; state laws are usually more stringent, but do not forget county or even city laws, as well.
The key is to stay informed. There are several ways to do this. Most employment attorney firms have newsletters with updated laws affecting employers.
Reach out to your practice attorney and ask to sign up for their newsletter. Professionals In Human Resources Association (PIHRA) or Society for Human Resource Management (SHRM) likely offer local chapters in your area and offer online webinars or in-person seminars about legal updates. Another useful tool is having a Human Resource Management (HRM) Consultant to keep the practice updated in all areas including the employee handbook, policies, procedures, and forms, as well as to support the practice manager and/or practice owner with any type of HR needs.
The bottom line: Protecting and supporting your employees mental, physical, and overall well-being makes them feel appreciated and valued. Be the veterinary practice your team wants to work for, where every team member feels valued and supported!
Andrea Crabtree BS, CVPM, SPHR, PHRca, CCFP, Fear Free Certified, is the owner of FurPaws Consulting in Orange, Calif. She works with veterinary practice owners and practice managers all over the country to develop their teams, as well as to expand and develop their practices. When Crabtree is not busy traveling to or working in a veterinary practice, she can be found speaking at veterinary events and webinars or recording for PAWSitive Leadership Podcast, which she co-hosts. Her passion for veterinary medicine also keeps her busy with the SoCal Veterinary Manager's Network, which she co-founded in 2011.