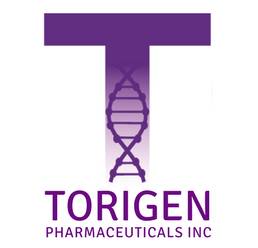 Torigen Pharmaceuticals Inc., a Farmington, Conn., company that provides personalized cancer immunotherapies to the veterinary market, has won the Innovation Award at the KC Animal Health Corridor Investment Forum in Kansas City, Mo.
Torigen presented its autologous immunotherapeutic cancer vaccine, VVax-001, for dogs during the forum. The company was honored with the award and a check for $10,000.
Torigen was among 12 emerging animal health companies from three countries who competed for investments in a "Shark Tank" format with more than 400 venture capital funds, investment firms, and potential partners at the 10th annual KC Animal Health Investment Forum on Aug. 21. Each company was given 10 minutes to present their ideas followed by a five-minute Q&A. Presenting companies were seeking anywhere from $500,000 to $20 million in funding and had revenue projections of $20 million within five to seven years. A national committee of agricultural and animal health experts selected the finalists.
The Investment Forum in Kansas City is one of the world's only opportunities for early-and mid-stage animal health entrepreneurs to present their business plans and provide an inside look at the newest technology and innovations to potential investors.
"The Global Animal Health Investment Forum is the premier stage for emerging companies to showcase innovations and technologies that have the potential to revolutionize the animal health industry," said Kimberly Young, president of the Kansas City Animal Health Corridor.