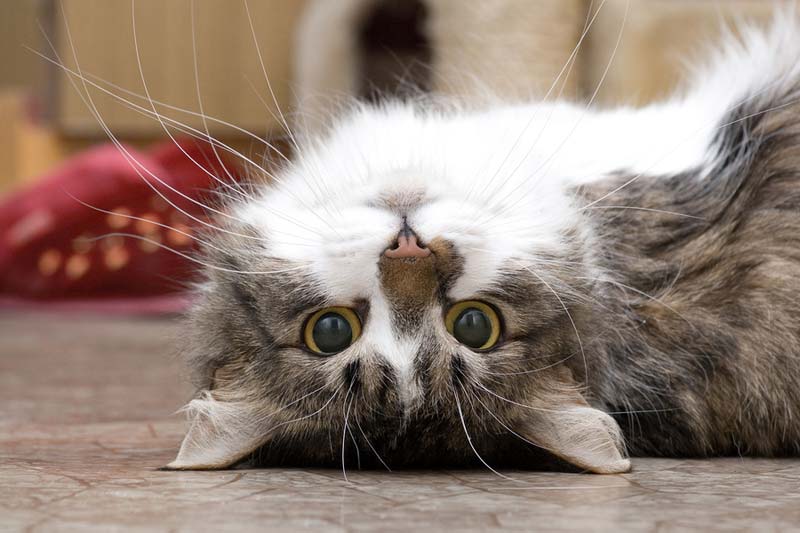 Cat-lovers planning a move may want to consider a recent report from Trupanion and real estate brokerage Redfin.
The companies have published a list of the 25 best cities for cats in the U.S. to access to feline-specific services (i.e. clinics, shelters, and hospitals), as well as potential environmental hazards. The rankings, which looked at 250 municipalities nationwide, also considered the percentage of homes for sale with cat-friendly features, such as high ceilings for room to climb, an extra bathroom for storing litter boxes, and outdoor patios.
Corvallis, Ore., topped the list, demonstrating great access to veterinary care, favorable housing features, and a low risk of outdoor environmental dangers. Other top cities include Spokane, Wash., Orlando, Fla., Bellingham, Wash., and Tulsa, Okla.
"With nearly 20 years of claims data on the health of pets, we understand the importance that environment, along with the care of veterinary professionals, can play in providing cats a safe and welcoming home," says TJ Houk, Trupanion's chief member experience officer. "For this study, we looked at pet owners' access to cat-only veterinary practices, and the presence of cat rescues and shelters in a region, which added positively to a city's ranking, while a high prevalence of locally growing environmental dangers like sago palm detracted from the city's ranking."
According to the report, the most cat-friendly cities in the U.S. are:
1) Corvallis, Ore.
2) Spokane, Wash.
3) Orlando, Fla.
4) Bellingham, Wash.
5) Tulsa, Okla.
6) Raleigh, N.C.
7) New York, N.Y.
8) Dayton, Ohio
9) Clarksville, Tenn.
10) San Antonio, Tex.
11) Albuquerque, N. Mex.
12) Eugene, Ore.
13) Boston, Mass.
14) Allentown, Penn.
15) Dover, Del.
16) Columbus, Ohio
17) Boise, Idaho
18) Louisville, Ky.
19) Tacoma, Wash.
20) Lincoln, Neb.
21) Portland, Ore.
22) Minneapolis, Minn.
23) Knoxville, Tenn.
24) Santa Rosa, Calif.
25) Oakland, Calif.
"When choosing a home and neighborhood, homebuyers tend to consider the needs and wants of everyone who will be living in the home, and of course that includes pets," says Daryl Fairweather, Redfin chief economist. "Certain homes are better suited to cats, with spaces for the furry family member to lounge and play, and nearby facilities to maintain your cat's health."
To read the full report, click here.