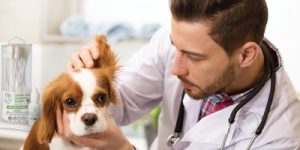 Veterinary students and clinicians will now receive education and supplies to become well versed in implementing organic and holistic healing for companion animals.
Pura Naturals Pet has donated all-natural health and wellness solutions to Tufts University's (TU's) Cummings School of Veterinary Medicine for use in the school's low-cost community veterinary clinic, outreach efforts, and events for underserved local areas and pets.
"We're proud to be a part of the growing awareness of organic pet wellness in the veterinary community," said Beth Sommers, president of Pura Naturals Pet.
"Seeing their passion for animals and the good they are doing in their communities is inspiring. We look forward to supporting Tufts University and other future collegiate veterinarian's with their work in clinical care."