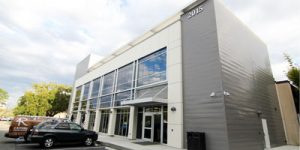 University of Florida (UF) College of Veterinary Medicine is expanding its facilities with a new $6-million addition, which will help to better train its students and offer primary care and dentistry services.
Built a decade ago, the current building offers 100,000 sf with the new space adding about 12,000 sf. It will provide more space for primary care and dentistry services, and will also contain offices for administrative personnel.
The ground floor of the original facility now has more room for emergency and critical care services. Before construction of the new building, primary care and dentistry service clients shared an entrance and lobby with emergency clients.
The university says when pet patients are stabilized, they can be seamlessly transferred to primary care in the new building.