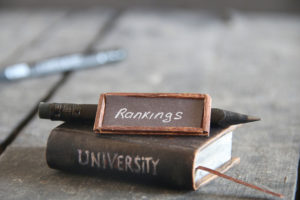 University of California, Davis is the best school for veterinary medicine in the country, according to U.S. News & World Report.
The results were released as part of the 2020 U.S. News Best Graduate Schools Rankings.
These are the 28 best schools for veterinary medicine:
1) University of California, Davis
2) Cornell University
3) Colorado State University
4) North Carolina State University
5) Ohio State University
6) Texas A&M University, College Station
7) University of Pennsylvania
8) University of Wisconsin, Madison
9) University of Florida
10) University of Georgia
11) University of Minnesota, Twin Cities
12) Tufts University
13) Purdue University, West Lafayette
14) Auburn University
15) Iowa State University
16) Washington State University
17) Michigan State University
18) Virginia Tech, University of Maryland
19) Kansas State University
20) University of Missouri
21) University of Tennessee, Knoxville
22) Louisiana State University, Baton Rouge
23) University of Illinois, Urbana-Champaign
24) Mississippi State University, Oregon State University (tied)
25) Oklahoma State University
– Tuskegee University, (rank not published (RNP)
– Western University of Health Sciences, (RNP)
U.S. News & World Report bases the rankings on the results of peer assessment surveys given to deans and other administrators/faculty at accredited degree programs or schools in each discipline.