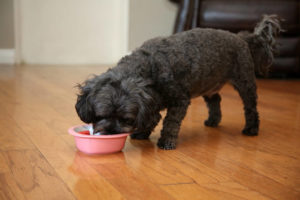 A study by the University of California (UC), Davis on levels of methylmercury in samplings of commercial dog food has found low concentrations in the majority of the tested brands.
Only three of the 24 types of dog food tested positive for low concentrations of total mercury, and only one contained detectable methylmercury.
"The concentrations detected are unlikely to pose a risk to healthy adult dogs," says lead author, Rae Sires, a nutrition resident at UC, Davis's Veterinary Medical Teaching Hospital. "These results should be reassuring to dog owners."
Other studies have measured total mercury in dog food, but this is the first time testing for methylmercury has been done.
As methylmercury is present in aquatic species, researchers evaluated dog food containing fish, as well as fish-free foods. They found two of the three positive samples among the non-fish diets, which suggests common sources of mercury in pet foods.
"We need more data to determine where the total mercury detected in dog foods is coming from, but our study doesn't support avoiding fish or salmon-based diets," Sires says.