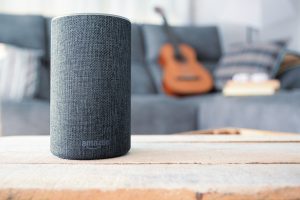 VCA Animal Hospitals is offering client service with a futuristic spin.
Pet owners can now receive health-care reminders and book appointments at VCA facilities through Amazon Alexa.
This technology functions based on voice-activated apps known as "skills."
To use the voice command service, clients must link the hospital's skill to their online VCA account and enable it. Once the skill is connected, they can open it by using key phrases, such as "Alexa, ask VCA when my pet is due for vaccines," or "Alexa, ask VCA to book an appointment for my pet," to receive assistance.
"We've made it our mission to provide pet owners with the best possible experience through continued innovation and digital transformation," said Brendan Lynch, vice president of digital strategy for VCA Animal Hospitals.
"For us, it means making every interaction between clients and our animal hospitals as convenient as possible."
Currently, VCA has more than 3000 iPads in its hospitals. The tablets include proprietary mobile apps for checking in pets, two-way text messaging with owners, and give staff on-the-go access to their patients' medical records.
"The ultimate goal of introducing these newer tech-forward offerings is to create a more seamless customer experience when it comes to pet health care and to make sure we have healthier patients," said Aaron Frazier, VCA's vice president of client experience.
VCA says the skill should not be used if a pet is in a life-threatening or emergency medical situation.