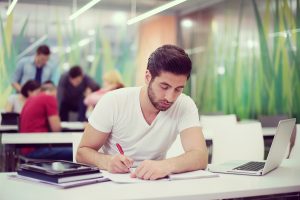 Both veterinary students and licensed veterinarians are now eligible to enter a contest to help alleviate their student loans or tuition.
VIP Petcare, a veterinary wellness service provider, has launched its inaugural Veterinary Education Support Fund contest to assist animal health professionals with debt.
"We are thrilled to be supporting veterinarians and veterinary students with this opportunity, and look forward to connecting with everyone who submits an entry," said Danny Lysenko, vice president of operations and finance at VIP Petcare.
To enter the contest, applicants must create a two- to five-minute video in which they explain why they want to be a veterinarian—or why they became one—and what drives their passion for the field.
The entries will be reviewed by a panel of six of the company's staff members from the marketing, human resources, medical, and training departments. They will be scored based on creativity, persuasiveness, and level of information provided.
The winner receives a $10,000 award to be used toward tuition or loan repayment.
To enter the contest, click here.