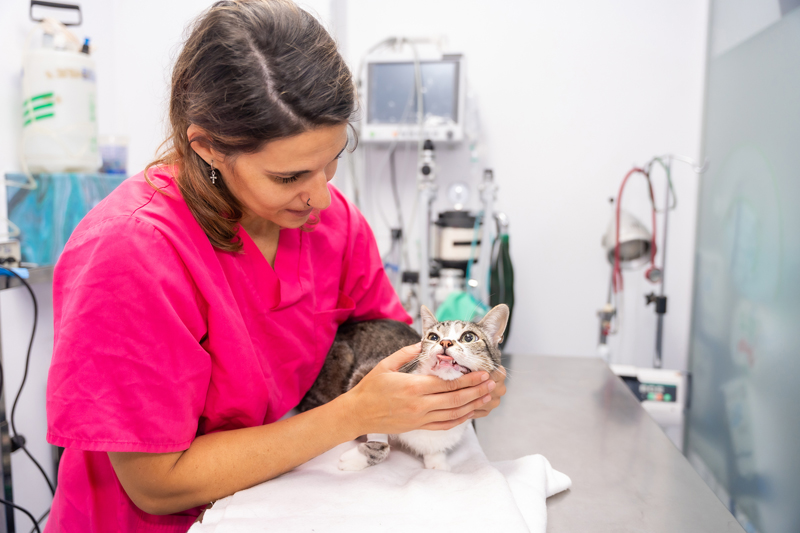 Easing the veterinary shortage and supporting the training of future small animal specialists are the goals of a new round of academic funding, gifted to The Ohio State University (OSU) College of Veterinary Medicine.
The college has received a charitable contribution totaling more than $1.7 million from Mars Veterinary Health. The donation includes a commitment to provide seven $25,000 scholarships per year for five years for fourth-year students who have demonstrated an interest in pursuing a small animal specialty discipline, as well as the funding of two small animal internship positions per year for five years and one small animal residency.
"Our interns and residents play a vital role in patient care, client service, and veterinary student clinical education in Ohio State's Veterinary Medical Center," says the college's dean, Rustin M. Moore, DVM, PhD, DACVS. "Creating more of these critical positions and ensuring our house officer salaries are competitive demonstrates our commitment to supporting the more than 125 residents and interns who carry extremely heavy workloads."
The industry is facing workforce shortages impacting all areas of the veterinary profession, OSU reports. This includes veterinarians who work in communities, specialists who care for animals in need of advanced medical and surgical care, and academic veterinarians who work in education and training.
With less debt, graduates can pursue their career path with less focus on loan repayment, the college reports. Additionally, students can seek internships and residency programs to gain specialty training to help address the industry shortage.
The resident and intern positions created through the charitable contribution do not have a return-of-service commitment, so trainees can pursue academic or private practice positions at the end of their program, OSU reports.
"Supporting the needs of academic veterinary medicine to ensure access to specialty care is a top priority for all of us at Mars Veterinary Health," says the company's chief medical officer, Molly McAllister, DVM, MPH. "We are honored to support The Ohio State University College of Veterinary Medicine's intern and residency training to enable and empower the next generation of veterinary specialists—and, ultimately, address the growing industry shortage and care for even more pets that need us."