Earlier this year, Veterinary Practice News' panel of experts had their chance to vote on the most odd and incomprehensive items removed from the stomachs of animal companions across the U.S. in the 2019 They Ate What?! X-ray Contest. Now the people have spoken.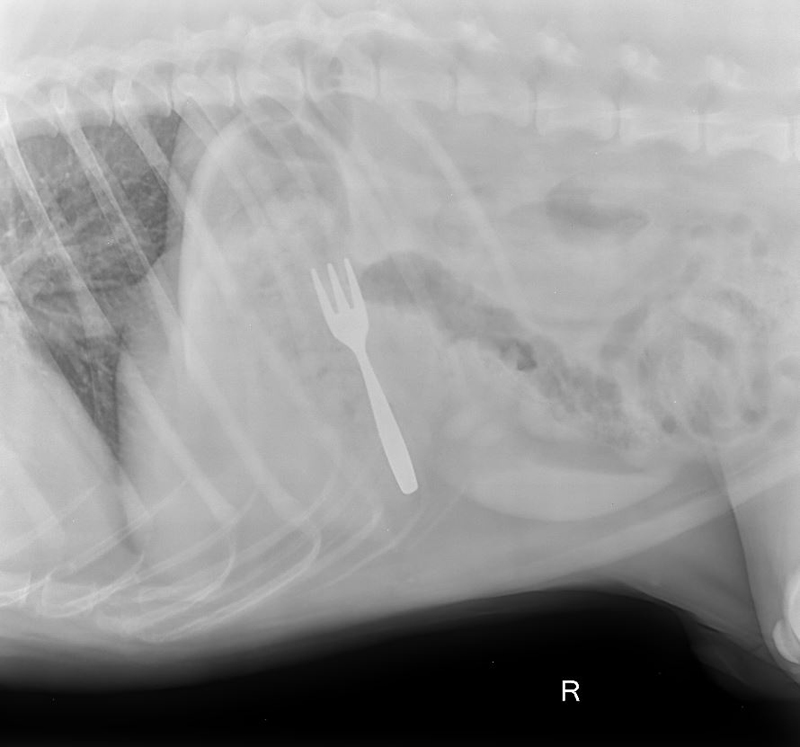 As part of the annual contest, VPN invites its reader community to vote on what they think is the best rad among the finalists.
This year, readers concurred with our panel, bestowing the People's Choice Award upon our first-place winner, "Shot by Cupid's Arrow," with 34.2 percent of the vote.
Submitted by Julie Burge, DVM, of Burge Bird Services in Grandview, Mo., the radiograph was taken after a pet peahen wolfed down a heart-shaped charm shortly after Valentine's Day. The pendant was removed using grasping forceps via a small incision into the junction of the proventriculus and ventriculus.
Second place went to "What the Fork?" with 12.5 percent of the vote. Brodie, a six-year-old Labrador, was rushed to the clinic after his owner witnessed him eating a fork. He had no GI upset and, after X-rays were taken, underwent surgery to have the utensil removed. The X-ray was submitted by Diane Streiff, DVM, of VCA Elgin Family Pet Center in Elgin, Tex.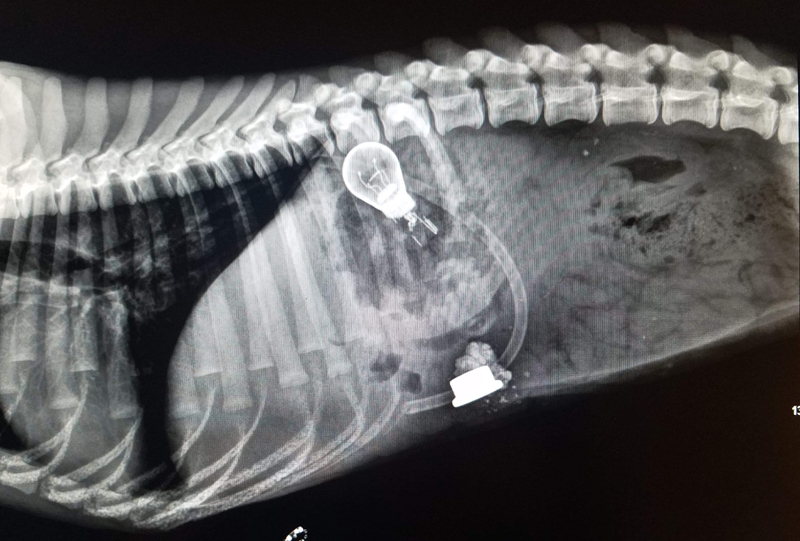 Finally, "Seeing the Light," submitted by Peter Lysakowski, DVM, MS, of Rand Road Animal Hospital in Palatine, Ill., took third place with nine percent of the vote. The patient, a five-month-old female German shepherd, was found wandering the area, presenting with anorexia and straining to defecate. X-rays identified a whole light bulb, rubber tubing, and a plastic stopper in both the stomach and lower digestive tract. The patient recovered well from surgery and now, at almost one year old, is enjoying a normal puppy life.
Amber Wheelbarger Hagkull, DVM, of Valencia Calif., is the winner of the 2019 People's Choice sweepstakes. She will receive a $500 VISA gift card from contest prize sponsor, Trupanion.