Suggested Veterinary Products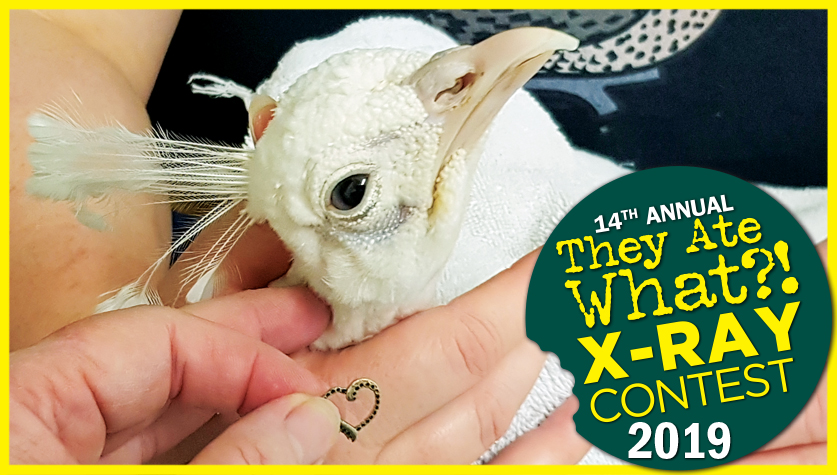 You can't help but marvel and shake your head a little when checking out the X-rays we get every year as part of our They Ate What?! Contest. You've got to wonder what an animal is thinking when they swallow an object whole, especially the long pointy ones (think fishing poles and forks). This year's entries didn't fail to deliver in the wild and wacky department, which made choosing a winner especially challenging for our panel of experts. Check out the X-ray that nabbed the highest scores in relevancy, appeal, originality, description, and appearance, along with the runners-up and honorable mentions. This year, the winner receives a $500 VISA gift card from contest prize sponsor, Trupanion.
Contest judges
Marty Becker, DVM, writes VPN's "In the Middle" column
John Lewis, VMD, FAVD, DAVDC, writes VPN's "Dental Pearls" column
Brennen McKenzie, MA, MSc, VMD, cVMA, writes VPN's "Evidence-Based Medicine" column
Alice Villalobos, DVM, FNAP, is a member of VPN's editorial advisory board
Phil Zeltzman, DVM, DACVS, CVJ, Fear Free Certified, writes VPN's "Surgical Insights" and "Practice Management" columns
Patty Khuly, VMD, MBA, writes VPN's "Off Leash"
Voting for the People's Choice award runs from October 1 to November 30. Review our winner, runners-up, and honorable mentions, then go to our
voting page
to make your choice. One random voter will receive a $500 VISA gift card, courtesy of Trupanion.