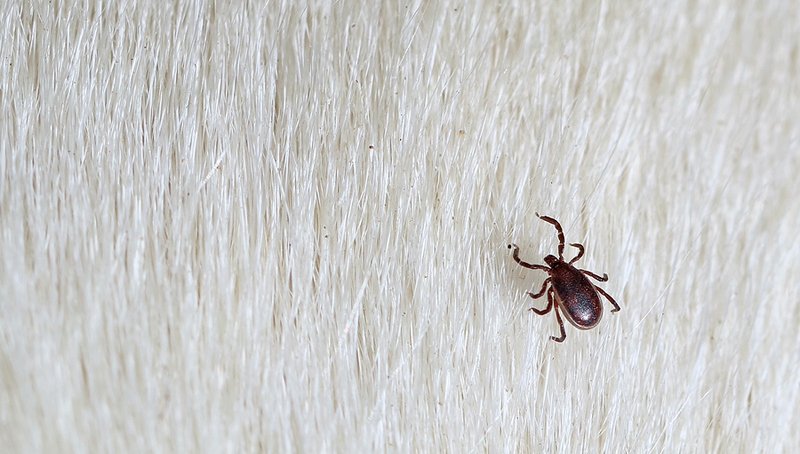 A pervasive and deadly tick-borne disease has infiltrated communities in Arizona, and the Centers for Disease Control and Prevention (CDC) Foundation is determined to put a stop to it.
The group has received a $300,000 grant from PetSmart Charities in support of a three-year project, aimed at eliminating Rocky Mountain spotted fever (RMSF) from Tribe lands within Arizona.
These communities, CDC says, have seen a surge in the disease in recent years, with rates in some areas more than 150 times higher than those of the national average. Further, RMSF cases have been identified in areas of the state where the disease had not previously been seen.
The parasite responsible for transmission in Arizona is the brown dog tick, which is typically spread by dogs roaming freely within the Tribal Lands.
Animal wellness plays a key role in the disease's prevention, CDC says, including ensuring community dogs are healthy and tick-free.
"Although RMSF can rapidly progress to a serious, life-threatening illness, it is preventable with proven interventions," says the group's president and CEO, Judy Monroe, MD.
Funding received from PetSmart Charities will support a program coordinator to assist CDC and the communities with scaling up proven prevention methods, as well as facilitating training and coordination of integrated partner outreach related to vector-borne disease prevention and animal wellness.
"Working with Tribal, state, and federal partners, CDC has conducted studies showing RMSF prevention is possible," says Gil Kersh, PhD, chief of the rickettsial zoonoses branch within the division of vector-borne diseases at CDC. "This partnership with CDC Foundation and PetSmart Charities will engage communities and improve animal wellness, putting proven prevention methods into practice."
Specifically, the project, "Preventing Rocky Mountain Spotted Fever on Tribal Lands," will support communities through:
creation of integrated support networks for RMSF prevention and animal wellness in impacted communities;
development of resource guides for Tribes to support animal wellness, spay and neuter services, and adoption programs within Tribal communities; and
development and dissemination of educational materials on RMSF risk and prevention techniques for Tribal communities.