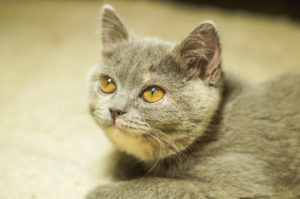 Managing and treating feline diabetes mellitus can be complicated, which is why the American Association of Feline Practitioners (AAFP) is releasing a Diabetes Educational Toolkit.
A digital information source, the online toolkit provides veterinarians with the most relevant diagnostic and treatment information for diabetes mellitus, which is not always easy to diagnose. Further, veterinary professionals can access and gather information quickly via navigation tabs. Users can move directly to information focusing on diagnosis, treatment, remission strategy, troubleshooting, frequently asked questions, and client resources.
According to AAFP, cats with diabetes mellitus require a customized treatment plan, including frequent reassessment and adjustments. The association notes that patient goals, finances, implementation of the treatment plan, and the patient's response are all aspects of effective treatment.
"We are excited to release this digital resource to the veterinary community in hopes we can help veterinary professionals in the diagnosis and treatment of their diabetic feline patients through providing easy-to-access information that can be implemented for each cat," says Apryl Steele, DVM, president of AAFP's board of directors. "The purpose is to create more informed veterinary teams, as well as cat caregivers. This Diabetes Educational Toolkit is intended to be an on-the-ground tool for veterinary professionals to access and gather the most relevant information quickly."
The toolkit is available to view online, as well as download and print.