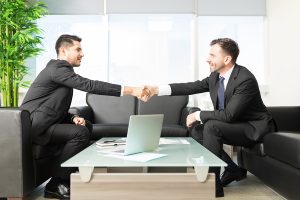 Drug manufacturer Luitpold Animal Health has now become American Regent Animal Health.
The name change comes alongside a decision by Luitpold Pharmaceuticals to absorb its subsidiaries, American Regent and PharmaForce, into one corporate entity.
"This change allows us to draw on the strength of the American Regent brand and U.S. manufacturing footprint to continue delivering on the promise of better solutions for the health and well-being of animals," said Joel Steckler, vice president of commercial operations at American Regent Animal Health.
Luitpold Pharmaceuticals released Adequan, an injectable drug used to alleviate arthritis symptoms, for horses in 1989 and for dogs in 1997. The company maintains the only U.S. Food and Drug Administration- (FDA-) approved polysulfated glycosaminoglycan manufacturing site in the world.
"While our company name is changing, all customer service, manufacturing, sales, and distribution channels will remain the same," said Steckler.