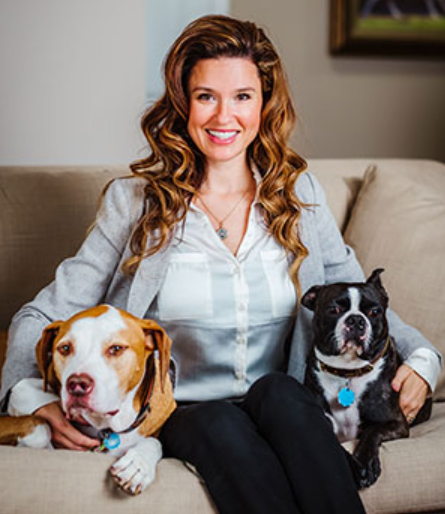 Two veterinarians have been honored through the American Veterinary Medical Association's (AVMA's) annual awards program.
Dani McVety-Leinen, DVM, founder and CEO of Lap of Love Veterinary Hospice, is the recipient of the 2022 Bustad Companion Animal Veterinarian of the Year Award. Named for the late Dr. Leo K. Bustad, the award recognizes the outstanding work of a veterinarian in protecting and promoting the human-animal bond.
"I'm beyond honored to be the recipient of the Bustad Companion Animal Veterinarian of the Year Award," Dr. McVety-Leinen says. "Dr. Leo Bustad was a true pioneer in our field who pushed through new concepts of honor and respect between animals and humans—ideas that still shape our profession today."
McVety-Leinen founded Lap of Love Veterinary Hospice in 2009 shortly after obtaining her DVM from the University of Florida College of Veterinary Medicine. The service aims to enhance the care of geriatric pets, as well as improve the end-stage management of terminal illnesses and the handling of euthanasia within the veterinary space. Since its founding, Lap of Love has grown to a national network of more than 250 doctors and interdisciplinary support staff.
"The bond between our species has not only brought me into this career I cherish, but has also been the cornerstone of my work as a clinician, my inspiration as a businesswoman, and the driving force behind my work with veterinary students," McVety-Leinen says. "Just like Dr. Bustad, I feel helping veterinary students understand this bond at the beginning of their career helps shape the kind of doctor they become. Through this work, I've learned, as a veterinarian, it is not medicine we sell; rather, our true product is the human-animal bond."
McVety-Leinen was recently a featured speaker on VPN Fireside Chats, which is available to VPN+ subscribers. To see her presentation, titled, "Doing it all: Work-life balance and beyond," click here.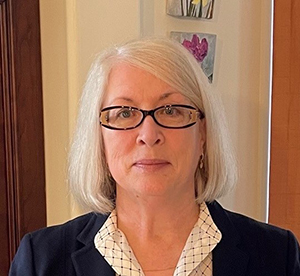 Meanwhile, Patricia Turner, DVM, DVSc, DACLAM, DABT, corporate vice president of Global Animal Welfare for Charles River Laboratories, is the recipient of the 2022 AVMA Animal Welfare Award, recognizing an association member veterinarian for outstanding achievement in advancing the welfare of animals via leadership, public service, education, research/product development, and/or advocacy.
A graduate of the Ontario Veterinary College (OVC), Dr. Turner has volunteered countless hours to promote the ethical treatment of animals in science around the world. She has delivered lectures, seminars, and workshops exploring a variety of topics related to laboratory animal science, animal welfare, and ethics.
"I am deeply honored to receive this prestigious award from AVMA," she says. "Improving the lives of animals has been a lifelong passion for me through my own research and efforts, but also through professional collaborations, and educating, supporting, and inspiring excellence in others. Advancing animal welfare is an important and ongoing journey for us all."
As an educator, Turner has trained hundreds of veterinary peers and students, and has developed three post-graduate programs for veterinarians specializing in laboratory animal science. She is also a professor emerita and applied animal welfare scientist at the University of Guelph and Campbell Centre for the Study of Animal Welfare, where her current research interests include research animal behavioral management, compassion science for laboratory animal professionals, research animal pain recognition and mitigation, and euthanasia.
In her role at Charles River Laboratories, Turner is responsible for assessing welfare risks and developing animal welfare policy and related training for the company's sites within the U.S. and around the world. Her work has directly impacted how animals are raised, cared for, and worked with across global sites.
Turner is immediate past president of the World Veterinary Association (WVA), where she led numerous initiatives to spread animal welfare knowledge and reward those promoting best practices. She is also past chair of the WVA's Animal Welfare Strategic Focus Group, where she contributed to several animal welfare factsheets and position statements on global issues.
AVMA's annual awards are supported by educational funding from Merck Animal Health.