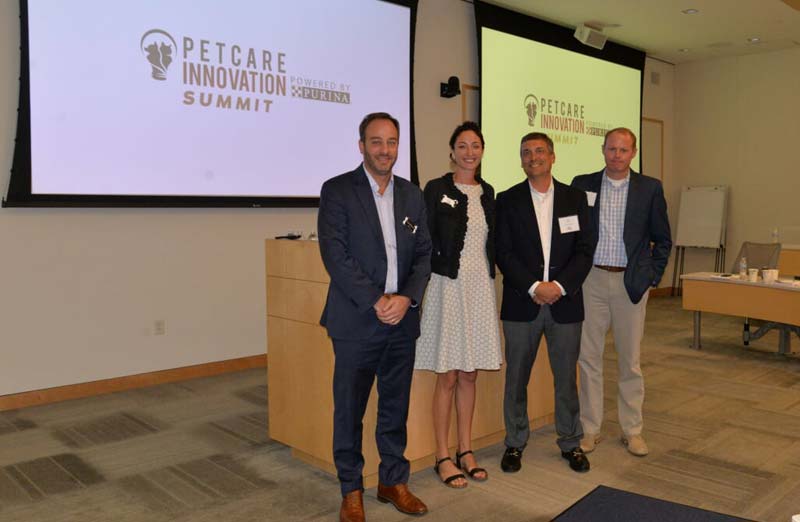 The developer of a cat genetics testing kit scored big at the inaugural Pet Care Innovation Summit, hosted at Purina's St. Louis, Mo., headquarters.
Los Angeles-based Basepaws received $125,000 in funding from the pet food company. The start-up sequences the DNA of cats to compile health and dietary recommendations for owners.
The summit attracted entrepreneurs representing 25 emerging companies that converged to pitch their ideas to Purina's corporate venturing group and other industry investors. Participating start-ups represented pet tech, services, nutrition, and food technology, as well as traditional food treats and litter businesses.
Also among the companies to receive funding was technology company Dig, which created a dating app that connects like-minded dog owners. The start-up secured $50,000 in digital marketing support from Purina and Centro.
"Financial backing is important to any start-up, but money alone won't drive success," says Bill Broun, co-lead of Purina's corporate venturing group. "Having a network of support is key, and that is what we are providing with the Pet Care Innovation program."
Summit participants also were invited to join Purina's Pet Care Innovation Network, which offers new companies complimentary access to business tools, educational opportunities, and networking events.