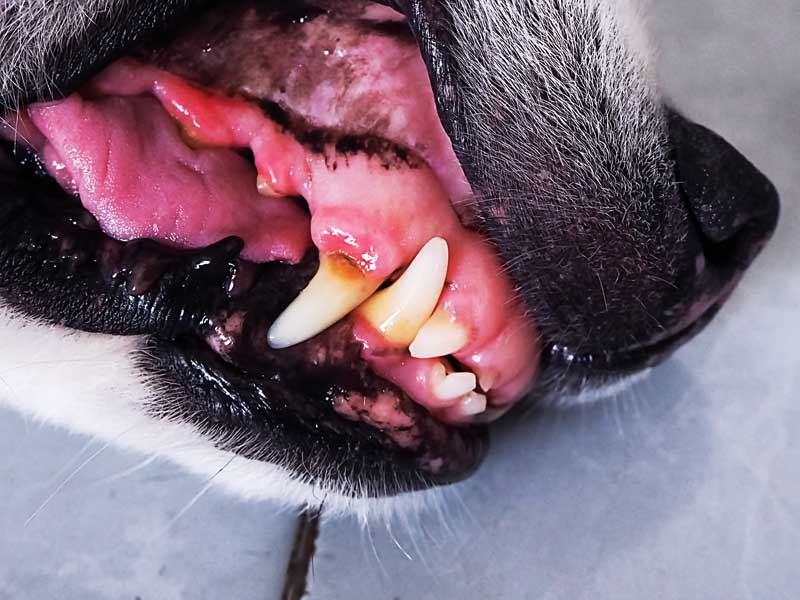 Dental disease is one of the most common diseases seen in your practice every single day, but it is overlooked and rarely talked about. How could this be when we, as veterinary professionals, know the implications of this manageable disease?
From my experience, there are many reasons why dental concerns are overlooked, but three in particular that, if confronted, can really make a huge impact: the cost of a dental procedure, the client can't always "see" the importance, and team buy-in.
Pricing from a different perspective
Dental disease is broken into four stages. As the dental disease progresses, your pricing should, as well.
The entire team should be educated about dental grading and deliver a consistent message when discussing the stage of a pet's dental disease with a client. Once the entire team is speaking the same language, educating the clients and creating treatment plans becomes a little less daunting.
Treatment plans made easy
When I am coaching my practices on how to create dental treatment plans, I have two goals in mind: Make the treatment plan process easy for the team and make sure they are as accurate as possible for the client. Most practice management software platforms have the ability to create "groups" or "bundles." Create a group for each dental grade.
I know what you are thinking: you have doctors who don't use the same anesthetic drugs or go-home medications. This is okay! Create generic codes that have a maximum price. For example, create a generic code for go-home medications and attach a price of $75. The $75 should cover "worst case scenario." When the procedure is complete and the doctor provides direction on which drugs truly are going home, this is what the team should invoice.
Many times it is actually lower than the generic code and this makes the clients very happy.
Do not forget to add potential extractions and therapies to the more advanced dental grade groups/bundles. You will not know the extent of the work needing to be performed until the patient is anesthetized and radiographs are complete, but you can do exactly what I mentioned above.
Some practice management software programs allow a high and low range on treatment plans, but I would caution you about using this feature. Clients see the low end and it becomes their expectation and get quite a shock at pickup, even if you painstakingly went over the range multiple times. I much prefer estimating high, and they are pleasantly surprised at pickup when the bill is lower than expected.
A little perspective
There are a group of professionals we should take a look at when it comes to client education and compliance—groomers. Your clients will take their Yorkies to the groomer religiously and pay $55 to $75 every few weeks without hesitation. I am not saying grooming isn't important for certain breeds of dogs (and cats); what I want you to do is think about how a groomer can achieve this level of compliance far greater than ours.
A groomer does an incredible job of educating the client on the importance of a regular grooming regimen from the time the pet is young. Yes, it is good for the pets, but guess what? It is also the groomer's livelihood at stake, so the need to educate the client and achieve compliance is vital.
Your income is not directly tied to how many dental procedures you schedule, but each pet's longevity is. If you look at it this way, realize we, too, could be educating the client on what dental health is and how often those pearly whites should be cleaned from the very first visit.
Bring awareness to the clients
How often do our clients bring their pet in for a dental evaluation? Only when the pet's breath is unbearable, the pet is no longer wanting to eat on one side of their mouth, or they literally see a loose tooth, to name a few. Admit it, you have gone to a birthday party and picked up the Chihuahua just to look in their mouth because you know it will be gross.
We cannot expect our clients to look in their pet's mouth; they can leave that to us. What we can teach them is the importance of great dental health. Start talking about dental health with clients who have young pets now. Set appropriate expectations when it comes to oral exams, dental cleanings, and the effect poor dental health has on their beloved baby. If you cringe when you have to deliver dental treatment plans, you need to be the catalyst for change in your practice.
Making it happen
Once you get all of your pieces in place, it is time to get the team on board. I guarantee they want to help make these pets live healthier, longer lives; sometimes they just need a little fun to make that happen. Here are some ideas:
Implement a "lift the lip" campaign in your practice. Show every client the inside of their pet's mouth. Keep it simple by explaining redness = pain and inflammation. Plaque, tarter, or purulent discharge = infection. Even though we missed the boat with the aging pets, this does not mean we can't get them on the right track moving forward.
Initiate the "Every Pet, Every Time" mentality with the team. Every pet should have a dental grade notated in their medical record every time.
Every pet should go home with at least one of three things: a dental treatment plan, home care products and instructions, and an appointment card with either a dental procedure scheduled or a follow-up every time.
I love a good team challenge! Create a goal for your team, work with one of your reps to come up with a great prize (remember: no pizza) and turn them loose. Pretty soon, you will have a waiting list for dental procedures.
Inspire your team to talk dental health and dental cleanings all year long! Every pet going home with a clean mouth is adding years to their life. I don't know about you, but this is all I need to motivate me to face dental disease head on with our clients.
Emily Shiver, CVPM, CCFP, CVBL, is a certified veterinary practice manager serving as the Florida regional director of operations for Family Vet Group. Her passion is creating and maintaining positive, successful workplace cultures, as well as helping practices increase revenue and the client experience. Shiver enjoys every aspect of inventory and strives to help practices meet and exceed their inventory goals. She and her husband reside in Lakeland, Fla., with their two Patterdale terriers and a few other furry family members.